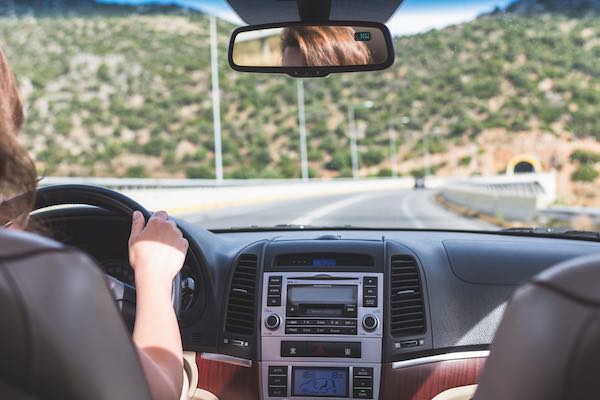 Renting a car in Italy in 2023: all you need to know
All you need to know about renting a car in Italy. Where you need it, where you don't, car seat rules for children.
In a previous guide, we have talked about driving in Italy.
We covered a few essential things to know before getting behind a wheel in Italy, debunked some misconceptions and gave tips on how to avoid the most common mistakes (and fines!).
Today, we look more specifically at renting a car in Italy.
I rent cars in Italy regularly.
Several areas in the country are hard to visit without your own vehicle and a car is invaluable if you want to get even just a little off the beaten track.
I also find it excellent with kids.
The advice on this page applies to all visitors.
However, since I know many of you are from the US, some tips are specific about renting a car in Italy as an American citizen.
I hope you find it helpful!
Should you rent a car in Italy?
Before we deep dive into how to rent a car in Italy, I believe it is essential to check if you should.
The answer depends on where in Italy you want to go.
Why renting a car in Italy
Renting a car in Italy is the best way to visit some parts of the country and specifically:
Tuscany – if you want to stay in a villa or agriturismo in the country, a car is a must as not public transport usually served country estates.
The same applies if you want to experience Tuscany's rolling hills and most Tuscany villages.
Only a few have the train and only some are on day tour routes.
If you want flexibility, a car is your only convenient option.
Puglia, Calabria, Basilicata – Southern Italy has excellent roads but less than extensive train connections.
Renting a car in this area is a must, especially in Puglia, Calabria and Basilicata.
However, Campania is different as some areas have good connections by train, bus or ferry (see below).
Sicily and Sardinia – both islands require the use of a car unless you are staying put in one location
Dolomites – a car is essential in most areas although trains and buses offer a good alternative in some locations.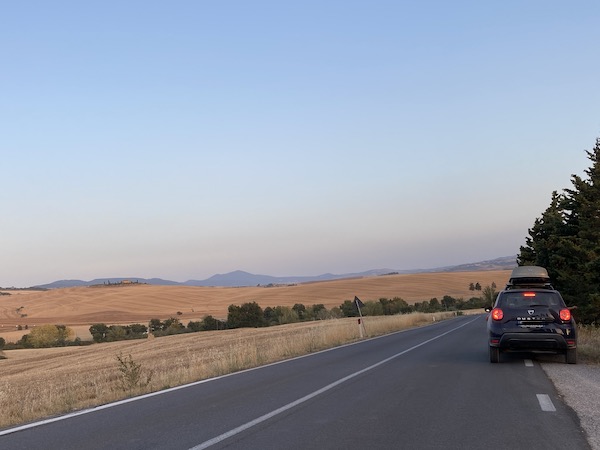 Why not rent a car in Italy
The main reasons not to rent a car in Italy are cost, stress and convenience.
Certain areas in Italy are most easily explored by train and the savings in terms of gas and parking will be significant
I recommend against renting a car in Italy if you:
Plan on visiting large cities such as Venice (car-free), Rome, Bologna, Florence, Milan or Naples.
They are all well connected by high-speed trains and very difficult to explore by car, with crazy traffic and hard-to-grasp parking rules.
In cities, you are most likely to have to leave the car at expensive parking outside of the center or pay a premium for car space in your hotel.
I highly recommend not going for a car rental if the cities are on your plans.
Plan on visiting Cinque Terre, very hard to visit by car for traffic and parking but swerved by an excellent train service
Find here >>> our guide to Cinque Terre
Plan on visiting Sorrento and/or the Amalfi Coast, especially in the high season.
This area is very difficult to visit for traffic and parking but well connected by bus and ferries, especially in summer.
Find here >>> our guide to Amalfi Coast
I also recommend you do not rent a car in Italy if you get stressed by traffic and/or are not used to non-motorway driving.
Legal requirements for renting a car in Italy
To rent a car in Italy, you need to match the following requirements.
Minimum age for renting a car in Italy
In Italy, the minimum legal driving age is 18; however, most car rentals rent cars only to drivers 21 years old or more.
Drivers under 25 or over 70 may incur additional insurance costs: ask each provider for details.
Have your driving license from your home country
Most car rental companies require driving license holders to have over one year of driving experience.
International driving permit
If you come from outside the EU there is a high chance that you need an international driving permit on top of your driving license.
You need to get this permit before you get the car.
You may or may not be asked to show it at car pick up but you will need it if the police stop you for a check so it is important to have it.
You can get this document from AAA or the AA (Automobile Association).
You can read here >>> official info about driving permits for American citizens (they are useful for others too, it's a good resource!)
Need to know! there is A LOT of incorrect info on the web about this! People will tell you that no one asked them and you could have saved the money. However, not being asked at car rental pick-up doesn't mean the requirement is not there! Only trust official sources as they are the only ones that will stand if you find yourself in trouble!
ID (passport)
Always have one on you, not just when picking up a car.
It is a legal requirement in Italy to have ID on you at all times and this include when driving.
Credit Card
Most car rental companies require a credit card when picking up the car.
Make sure you talk to your bank and credit card company to make sure they will authorize the use of the card abroad and what charges this may cause.
Car seats for children
In Italy, car seats are compulsory for kids up to 150cm in height and 12 years of age (Art, 172 in Italian here). We have a paragraph with info on car seats at the end of this post.
Car rental companies in Italy
Many car rental companies operate in Italy, internationally and local. The most established are:
Hertz
Avis
Maggiore
Sixt
Budget
Enterprise
Alamo
National
Car rental locations in Italy
You can rent cars in Italy in most airports, bigger train stations and additional offices in the most visited towns.
The best place to rent a car in Italy is often the airport.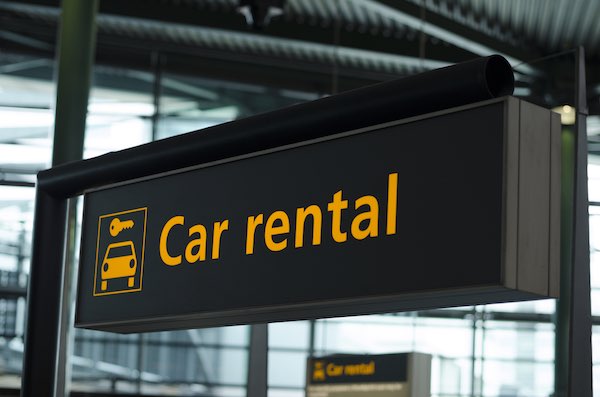 Car rentals in stations and airports usually have the longest opening hours and operate at weekends as well.
Smaller offices often close earlier and do not operate at weekends.
Public holidays such as the 15th of August may affect hours of operations – check carefully at the time of booking that the place you want to return your car to is operational at the time you need.
Airports often also have the largest selection of cars; collecting there also means you often do not have to negotiate inner-city narrow roads and get quickly on your way.
You can book a car and return it to the same location or get it in one city and drop it off at a different point.
This may affect the cost of the rental.
One-way rental tends to be a little more expensive but this may not be significant and it is often a good option.
Car rental rates in Italy
Car rental rates in Italy are all over the place and depend on demand, size of car, optional / insurance coverage cost, etc.
Because of this, it is not possible to state whether you will find it cheaper or more expensive than back home.
Usually, early booking is the best way to get good rates and online offers often come with flexible cancellation options.
Usually, you get a better deal if booking well in advance, often even a few months out.
Need to know: the cost you see online doesn't always include all you need to actually get the car.
Double-check especially car rental insurance and collision damage waiver.
If applicable, it is a good idea to cross-check what is covered by your travel insurance and credit card company, to make sure you are not doubling up on costs.
American visitors often report that Chase Sapphire Reserves covers it. It is worth asking your credit card provider before committing.
Additional charges and extra costs you may incur into when renting a car in Italy
Things that may higher the cost of your Italy rental are:
Cost of International driving permit (see above)
Cost of car rental coverage insurance/collision damage waiver/insurance extras (to be agreed and signed up when collecting the car)
Cost of additional drivers, often but not always included
Drivers below or above certain ages may incur different charges
Drivers under 25 or over 70 may incur additional insurance costs: ask each provider for details.
Cost of an automatic car
Most cars in Italy have manual transmissions.
Automatic cars exist and most car rental companies offer them; however, they tend to have a slightly higher cost and they sell out fast. I highly recommend you book them well in advance to secure one and get a good deal.
Cost of parking when applicable
Most towns have play and display parking rules.
Blue lines indicate paid parking while yellow parking lines usually mark areas for disabled permit holders.
Cost of motorways and tolls
Motorway tolls and parking permits are not included in the cost of the car rental.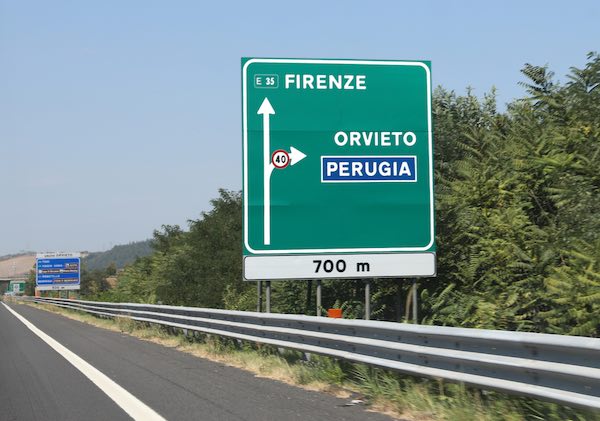 Some companies add the option to buy the freeway pass.
In Italy, this is called Telepass: with it, as you approach the toll stations, you drive through dedicated lanes, slow down, and a video camera will clock your passage and charge the company appropriately.
This saves queuing time and can be invaluable if you are traveling by car extensively and need to pass toll booths many times.
For a direct hop from one city to the next or if you are on national roads (no tolls), you do not need it.
Find here >>> our complete guide to Italian toll roads / freeway
Fines
The car rental company will pass onto you and chase you for fines you may incur when driving.
These most typically include speeding (Italy has Autovelox machines for photographic evidence), expired parking permits (pay and display) and unauthorized access to ZTL.
The maximum speed limit in Italy depends on the type of road.
50 km/h on urban roads (inhabited area, towns)
90 km/h on strade statali, secondary extra-urban road (national road)
110 km/h on strade extraurbane principali (bigger non urban roads)
130 km/h on autostrade (motorway/freeway/highway)
These may change on specific traits and weather conditions: always check local signage.
ZTL rules catch many unaware and can put you in trouble and catch a fine.
ZTL stands for Zona a Traffico Limitato (lit. Limited Traffic Zone) and is the area in central cities and towns accessible by permit holders only.
This is not always easy to figure out and many end up unwillingly driving into: be careful with this as fines are steep and the car rental company will chase you for it for months!
Cost of gas
Compared with the US, the cost of gas in Italy is very high.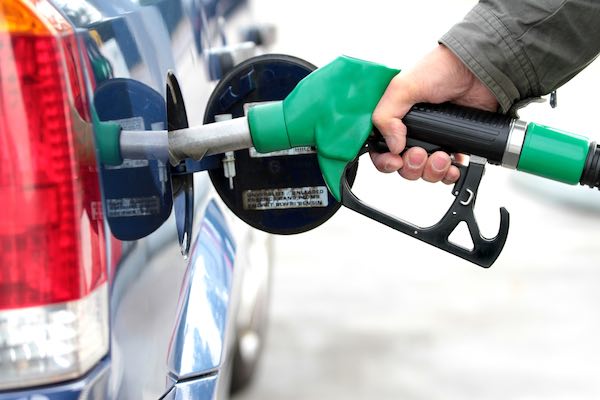 I know this from traveling from Italy to the US and being in shock over how little gas costs over there!
Do budget for this.
In 2021, official gas prices for benzina (gasoline) was 1.746,52 (€/1.000 lt) and diesel 1.610,48 (€/1.000 lt) so a full tank is easily between 50 and 100 Euro, depending on size or vehicle.
Rental companies will ask to return the gas tank full.
This is usually convenient as they have higher costs for refueling (usually) than what you find at gas stations on the road.
What type of car should I rent in Italy
You do not need special types of cars in Italy for normal roads, cities and most well-kept country roads leading to agriturismo or villas.
I recommend you strike a balance between a car with a decent trunk for luggage and a size that is manageable in small towns and for parking.
Large cars and SUV can be really hard to park and maneuver on Italian smaller roads so I recommend you opt for a smaller size rental car.
Renting a car in Italy with kids
If you are traveling with children, be advised that kids' car seats are compulsory on rental cars and private vehicles for kids up to 150cm in height and 36 Kg, about 12 years of age.
You can find here >>> our complete guide to using children car seats in Italy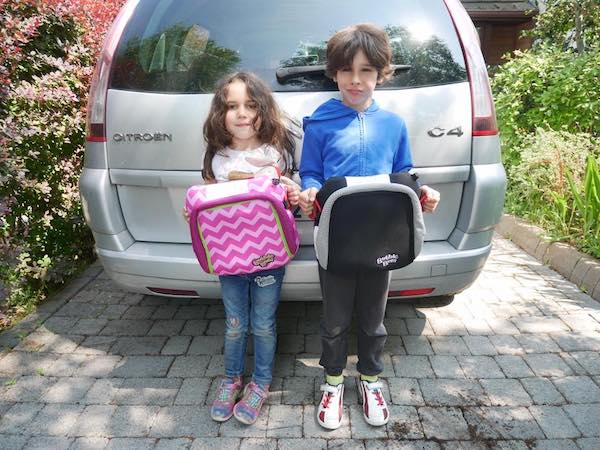 Babies up to must be secured in a rear-facing car seat
Older children need to be secured to seats that are suitable for their age up to age 12.
The main difference between US and EU car seats is for toddler seats and it has to do with the straps.
EU regulations require the straps to be secured in such a way that you need a one-push button for quick release so if your car seat has two closures, it is not legal in European countries.
The car seat you have at home may or may not be legal in the EU: the best way to check is to see what the safety stickers of your car seat say.
EU car seats have an EU-certified logo and a code.
Look for ECE R44 and ECE R129 i-Size and double-check online what the logo and codes on your seat stand for.
If there is no such logo, chances are the seat is not EU standard and can cause problems in case of an accident.
Please note: like for the international driving permit, many will tell you that no one will check what seat you have. While this may well be the case in normal situations, the rules will come into play in case something unfortunate happens. The only way to make sure your seat is considered safe in the EU is the logo.
Car rentals in italy often have booster seats that are only suitable for children above a certain height and weight.
Car rental companies in Italy often offer car seats for rent but please check carefully they are suitable.
Make sure you get a confirmation in writing of the exact seat you are going to get.
Good to know: the system to secure the seat to the car in Italy and Europe is called Isofix (similar to Latch).
If at all possible, I highly recommend you bring your own EU-approved seat.
I hope you found this quick guide about renting a car in Italy helpful.
Make sure you also read our guide about driving in Italy: there, you find useful tips to stay safe on the road and practical info about rules of the road, Autogrill rest stops and more!
How to rent a car in Italy – pin this!
Photo credit: stock images at the top of this post is from Depositphotos
FAQ About renting a car in Italy
Do I need an international driving permit to drive in Italy?
You may need an international driving permit to legally drive in Italy. You normally need an international driving permit if your license has been issued outside of the EU or the UK, so if you have a US license for instance, you may need to get an international driving permit (IDP) as well You can apply for an IDP online easily via AAA or The AA (Automobile Association), depending on where you are from. First, check with your Embassy as requirement may vary if you are visiting as a tourist / relocating to Italy etc.
Can I bring my own baby car seat when renting a car in Italy
You can bring your own baby car seat. However, seats from outside the EU may not meet EU regulations. Ensure you first familiarize yourself with safety standards and regulations to make an informed decision. Find here >>> out tips for using baby car seats in Italy.
Are rental cars in Italy manual or automatic?
Car rentals in Italy offer both manual and automatic cars. In the past, automatic cars were hard to source; however, things have changed significantly and it is now very common to find cars with automatic transmissions, even if often they rent at a higher price point. If you need an automatic car, always specify it when booking.
What are the requirements to rent a car in Italy?
To rent a car in Italy, you must be in possession of a valid driving license and, if applicable, an international driving permit.
Most companies require a minimum age of 21; however, this may go as far up as 25 with some providers.
Most companies apply an upper age limit of 70-75 years of age for standard rentals and may apply additional rules to divers above this threshold. This vary by company: always check their specific terms and conditions in advance.
Can tourists drive in Italy?
Tourists can drive in Italy once they satisfy certain criteria. These include but are not limited to being over 18, being in possession of a valid driving license, being in possession of an International Driving Permit (IDP).
Are SUV and 7 seater rental cars common in Italy?
Cars accommodation more than 5 people are in short supply in Italy. If you need a car falling into this category, I recommend you book well in advance and speak directly with the office you will be renting from to make sure you can guarantee one.
Is renting a car in Italy a good idea?
Renting a car in Italy is an excellent idea if you want to explore rural areas or regions with scarce train service. Sicily parts and parts of Tuscany are among the most popular areas that benefit from having a car. Renting a car in Italy is not a good idea if planning on visiting big cities as the challenges of city center access and parking are significant and are likely to add stress rather than relieve it. You can read here >> all you need to know about driving in Italy.