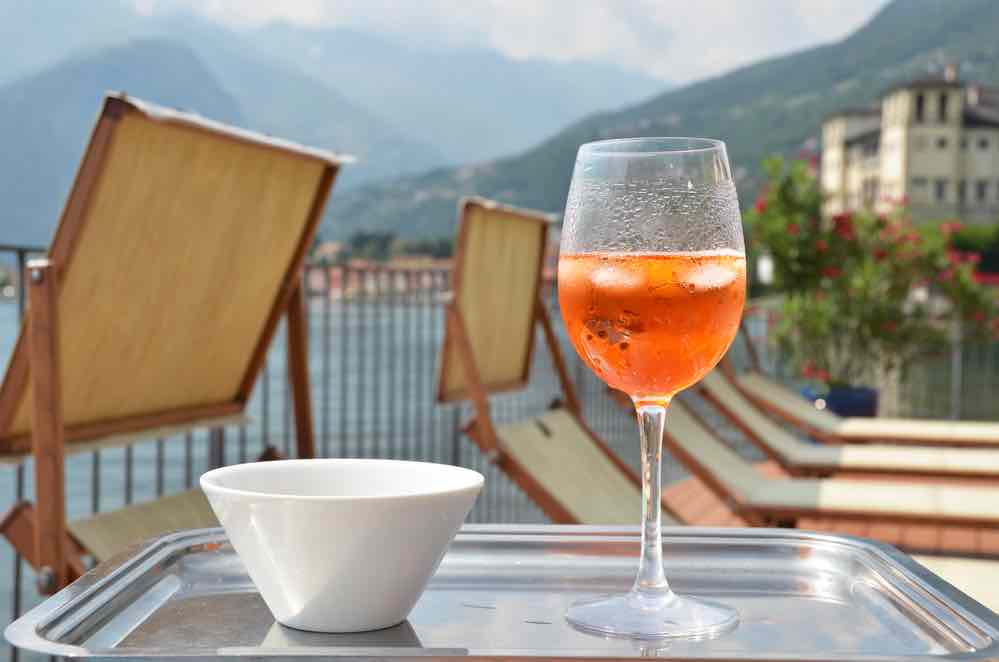 Lake Como beaches: 14 spots you'll love
A selection of the best Lake Como beaches for a relaxing day on the Lake.
The beaches of Lake Como are a popular destination in summer.
People flock to the lake to get respite from the heat of Milan for the weekend and the beaches are a favorite hangout, thanks to the many beach clubs and cafe/restaurants perfect for a meal with the view.
Lake Como beaches tend not to offer a 'natural' and secluded experience but are often managed by beach clubs from where you can rent loungers for the day and, often, swim in the pools that make up for the difficult access to the lake itself.
The atmosphere tends to be trendy and upscale, although there are also free beached where you can simply enjoy a picnic.
For accessing the clubs, advance booking is highly recommended: Lake Como is a popular day trip from Milan and space is at a premium.
This is a selection of the best beaches on Lake Como, where you can enjoy this pretty northern Italian lake.
We have chosen some in the most popular locations, so you can visit while sightseeing, and others that may be worth the extra stretch for a full day on the beach.
Please note: have no relation with these beaches and beach clubs and receive no compensation or incentive to include this. This list is for information only.
Lake Como Beaches Map
Going to the like with children? read here >>> Visiting Lake Como with kids: guide for parents
The best beaches on Lake Como: top 14
Colonno Beach
The beach of Colonno is pretty and quiet: easy to reach from the village, this beach has nice views and a kiosk selling refreshments.
This is a nice small beach and one of the best on Lake Como if you look for a natural setting.
Sala Comacina Beach
Sala Comacina beach is a small sandy beach with dark sand. It is within the Teresio Olivelli Park, which has lawns, a playground, football and volley pitches. Good for a day outdoors.
Lido di Sala Comacina, also here, offers a more structured experience with loungers and a pleasant lake side restaurants.
Ossuccio Beaches
The locality of Ossuccio offers some pretty beaches in front of Comacina Island, a pretty place to admire from the coast or to visit for the day.
Miralago Beach in Ossuccio is a small, rocky beach with lovely views of Comacina Island, just in front.
Lido di Ossuccio is another beautiful grassy beach in Ossuccio, with a lovely lawn and pretty trees to rest in the shade. Nice tables and umbrellas make this a popular place for a drink on the lake and for birthdays, often celebrated here with the help of a resident DJ, happy hour etc. Book here.
Lido di Cernobbio (beach club)
Lido di Cernobbio is a pretty beach club with pools and loungers in Cernobbio, one of the most famous localities in this area.
The club has pools, solarium, gazebos and a pizzeria and restaurant on site. Booking necessary, find info here.
Lido di Lenno
Lido di Lenno is a nice beach club with a sandy beach, sleek beach beds and a restaurant. Upscale in style and prices this is ideal for visitors looking for an elegant location with all comforts. Book here.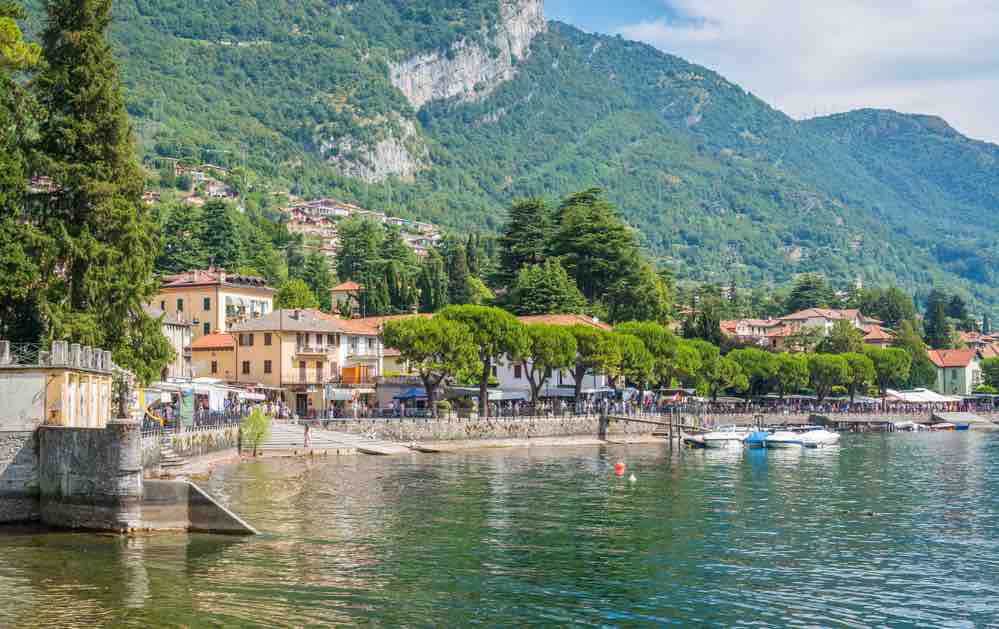 Lido di Argegno
This is a nice, family friendly beach with supervised pools, perfect for swimming. Cafe and pizzeria make it a popular place for a full day on the lake. Book here.
Blevio beach – best for watersports
Lake Como is a popular destination for watersports and one of the best beaches to rent gear and take lessons is in Blevio.
Here, Wakeboard Lake Como rents kayaks, wakeboards, super air Nautique and inflatable banana boat for kids. Check the website for prices: drop-in ones can be steep.
Abbadia Lariana beaches
Abbadia Lariana has several pretty beaches, perfect for families.
The closest one to the train station and the best beach on Lake Como for a day trip is Parco Ulisse Guzzi: here you find nice lawns, trees, food truck picnic tables and a small sandy beach. Good for kids who enter for free and have space to run around and find a gently degrading access to water.
Riva Bianca Lierna beach
Lovely beach with small white pebbles, close to the scenic castle of Lierna. Kid-friendly, this is one of the best beaches on Lake Como for views and for splashing in the lake. A pizzeria is on-site and you can rent loungers, needed on this beautiful but pebbly beach! Bring water shoes.
San Giovanni Beach, Bellagio
San Giovanni beach is located immediately to the south of Bellagio and is a free, pebble beach.
A seasonal cafe offers refreshments but what makes this beach stand out is the position: close to where a pretty stream enters the lake, it has beautiful views, some of the best in the area.
Lido di Bellagio Beach
Bellagio is one of the most visited towns on Lake Como and has a pretty beach with a trendy beach club perfect for aperitivo.
Gazebos on the beach offer shade and wifi is available: this is a good beach for sunbathing with a cool drink in your hand. Website: website: lidodibellagio.com
Spiaggia di Lerai beach, Menaggio
Menaggio's free beach, Lerai Beach is made of pebbles and has good facilities including restrooms, showers, refreshment kiosk and the option to rent pedal boats. A nice alternative to the beautiful but prices clubs in the area.
Lido di Menaggio Beach Club, Menaggio
Lido di Menaggio is a big, well equipped beach club on Lake Como with two swimming pools (adults and toddlers) just beside the lake.
The place feels more like a pool club than a beach and it is best suited to families with small kids who want to use the pool and avoid the lake or for sunbathing in a pleasant, well-thought-out space.
I hope you enjoyed this overview of the best beaches and beach clubs on Lake Como and it helped you plan your time there.
Lake Como beaches – Pin this!