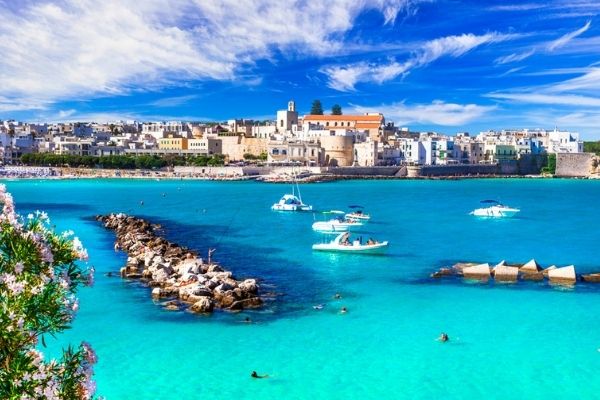 Visiting Puglia with kids: all you need to know to plan the perfect trip
All you need to know to plan your trip to Puglia with kids. Best places to visit in Puglia with children, family-friendly activities, tips and itinerary ideas
Puglia is the beautiful region forming the heel of the Italian boot and one of the best places for a family vacation with kids in Italy.
The region is very popular with Italian families, attracted by its beautiful sandy beaches and kid-friendly small towns.
However, it is primarily a place with local and European tourism, so, while it is not a hidden gem, it feels a little like one!
I love Puglia, and so did my kids, during our last trip.
The kids adored the beaches, the crystal clear waters and the fairytale villages; we adults loved the architecture and historical cities.
We all fell head over heels in love with the Apulian food, even my daughter, who is notoriously difficult!
In this guide, I share our top tips for visiting Puglia with kids and family-friendly attractions in Puglia you may like.
Please note: this post contains affiliate links, Should you make a purchase through them, we might make a small commission at no extra cost to you.
Photo credit: this article features my won photos as well as photos from Depositphotos. No reproduction is allowed.
Why visit Puglia with kids
Puglia is a fantastic place for families who:
Wish to reland on sandy, child-friendly beaches (late spring, summer)
Want to explore small villages and UNESCO sites
Do not wish to avail of many organized tours or activities for kids and are happy with DIY sightseeing.
Have a car
Why not visit Puglia with kids
The main reason not to visit Puglia with kids is if it doesn't match your vacation style.
Due to the type of tourism this area gets, you will find fewer organized activities 'for kids' and you will find yourself mostly filling your time sightseeing or lounging with good food.
Puglia is also not suitable if you do not have a car
Puglia gets very hot in summer (it is, however, lovely pretty much any other time of the year!)
Where is Puglia – map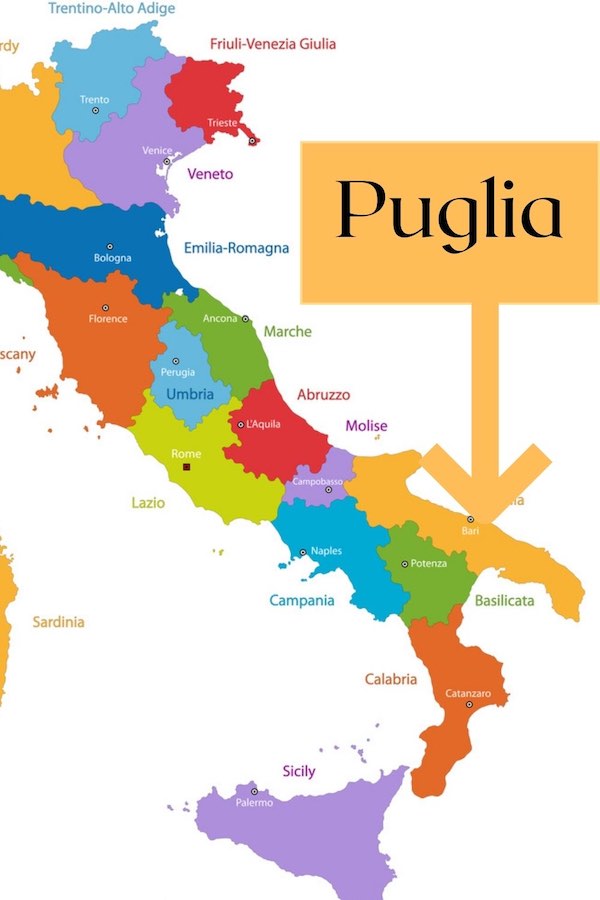 The best places to visit in Puglia with kids
The Gargano Peninsula
Gargano is the peninsula stretching from the north of Puglia into the Adriatic sea and it is one of the most beautiful places in Puglia for families who love nature and sea swimming.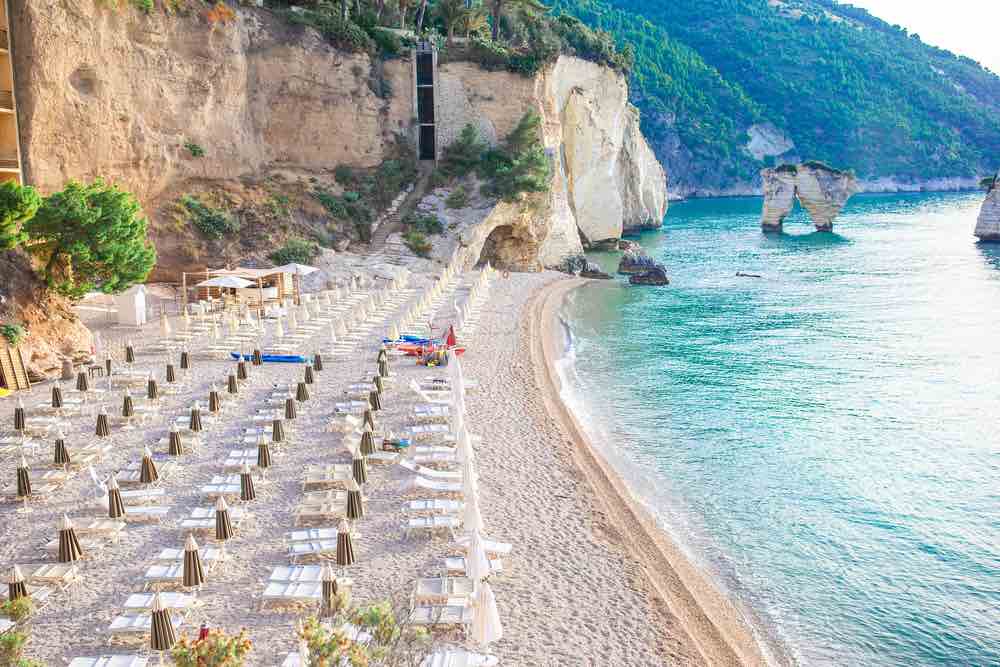 The area is part of the Gargano National Park and it is famous for beautiful carsic white rocks and stunning marine landscapes.
If you have older kids, you can take beautiful excursions here on foot and by bike and, in the good season, you have plenty of lovely beaches and boat excursions.
Things to see in Gargano with kids are:
Enjoy the nature of the National Park
Visit The Paleontology Museum of San Marco in Lamis, where you can see actual dinosaur footprints (this is one of the best places to visit in Puglia with kids!)
Admire The Santuario di San Michele al'Agelo (Sanctuary), Unesco world heritage site
Take a boat trip to the fabulous Tremiti islands, perfect for older kids who love snorkeling especially
Enjoy family-friendly beaches such as Rodi Garganico, Vieste
Trani and Castel del Monte 
Trani is a small seaside town on the Adriatic coast with something special: a medieval church in Romanesque style right on the sea.
I know a church does not immediately scream kid-friendly but the duomo of Trani truly is special: located where you'd expect a lighthouse, its cream color stands against the blue of the sea and the sky like a vision – both our children stopped in their tracks when they saw it!
The church is the one main landmark of Trani. However, the town is lovely to visit with kids as very pretty and local.
With small children, you are likely to spend most of the time in the public park (it has a nice playground) and along the marina, which is full of lovely restaurants. Older kids are likely to enjoy a bike tour of the town too.
From Trani, I highly recommend you take the time to visit nearby Castel del Monte.
It si a short drive outside the town and Unesco world heritage site – perfect especially for kids of primary school age and up.
Castel del Monte Is a medieval castle dating back to the times of Federick the II and has a peculiar octagonal structure that makes it unique.
Polignano a Mare
Polignano al Mara is a small village on the Paulian coast that has recently risen to international fame thanks to its instagrammable position on a white rock hanging over the bluest sea you can imagine!
Polignano is tiny and beautiful but, in summer especially, a victim of its own fame: its tiny beach gets super busy!
This is nonetheless a lovely town to visit and great for a stroll with the kids.
Have gelato here and make them hear 'Volare – Nel blu dipinto di blu' one of the most famous Italian songs written by Polignano al Mare's most famous son: Domenico Modugno.
Parco avventura indiana park
When kids need something different from sightseeing, Parco Avventura Indiana Park comes to the rescue!
The park is an outdoor paradise for kids with ziplines and tree adventure paths and it has areas for young kids (mini-park for 2 to 5) as well as an area for older visitors.
The park has picnic tables for an easy day out with the kids.
Web address: Parco Avventura Indiana Park
Grotte di Castellana
Grotte di Castellana (Castellana Caves) is a unique place to visit in Puglia with kids who love a bit of adventure!
Over 122 meters deep, the caves are easy to access and are a fantastic place to see fossils, stalagmites and stalactites – they feel e little like a natural, underground cathedral!
You can visit during the day but, for something special, you can also take a night excursion to see the caves at their quietest and even experience them in complete darkness, which must be fantastic with teenagers especially.
My little daughter screamed in panic when we experienced complete darkness during a cave visit (not this one, we had learned our lesson by then), so you need to know your kids for this one!)
Web address: Grotte di Castellana
Alberobello
Alberobello is one of the prettiest towns in Puglia and the whole of Italy and one of the most famous.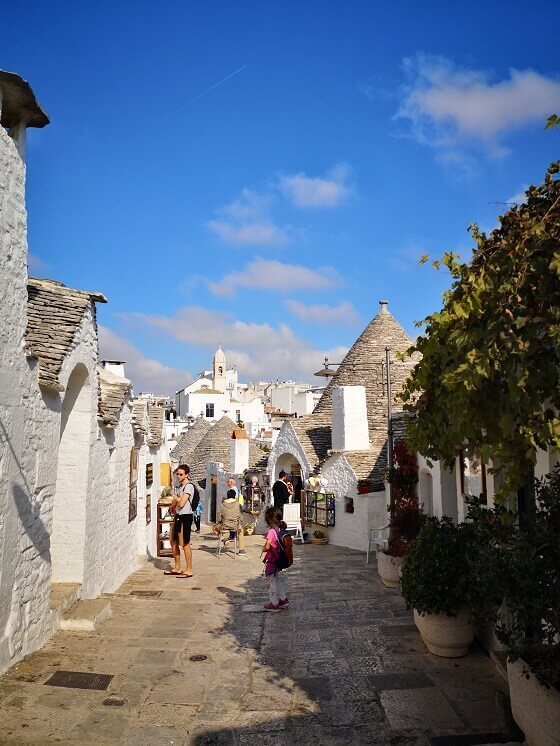 It is the place where you have the Trulli, peculiar houses with whitewashed walls and pointy roofs that resemble fairy houses or hobbit houses even.
Trulli are always a hit with kids and my two adored the option of sleeping in one. However, there is not a lot for kids to do in Alberobello. This is very much a place to see the cute trulli and stop for a lazy lunch.
The one thing we found truly interesting for kids was a visit to Trullo Sovrano: this is the largest trullo in Alberobello and it is now a museum of rural local culture, which is educational and easy to enjoy with kids.
Alberobello gets very very busy as buses offload large groups of tourists pretty much all day long. Therefore, I recommend you stay the night so you can see Alberobello before and after the day-trippers. – during the day, i recommend ou go to nearby Locorotondo.
Locorotondo
Just 10 minutes by car from Alberobello, Locorotondo is one of the most pleasant towns we have seen in Puglia and a world apart from its famous neighbor.
Here, you do not have a city center made of trulli, but you do have gorgeous whitewashed alleys that hide stunning churches and picture-perfect courtyards.
Clean, beautiful and quiet, Locorotondo Is like someone's living room: a welcoming, beautiful place to relax.
Locorotondo is a great base to explore Val D'Itria, a part of Puglia characterized by wonderful olive groves (Puglia is an important producer of olive oil) dotted with traditional Trulli.
This is also one of the best areas in Puglia in terms of kids activities
Close to Lcorotondo and Monopoli, you find two of the mosy popular kids attractions in Puglia: Aquapark Egnazia and Fasano Safari Zoo, respectively the largest water park in Southern Italy and the second-largest animal park in Europe!
Please note:
Martina Franca
Martina Franca is a small historical town in Puglia surrounded by tall walls that hide a wonderful city center.
Here you have small whitewashed winding streets, pretty squares but also something extraordinary: a series of baroque churches so distinctive and unique they belong to a particular type of baroque called Barocco Martinese'.
Martina Franca Is beautiful and more prominent than Locorotondo and, like its neighbors, makes a great base to discover Puglia or an excellent destination for a day trip.
Martina Franca is adorable with kids: its small streets are car-free, safe and pretty, there are plenty of gelato places and you can even visit an olive oil mill and learn how the delicious local olive oil comes to life, from tree to bottle!
Find here >> our guide to Martina Franca <<<
Salento
Salento is the southernmost part of Puglia, the very end of the heel of Italy.
It is famous Lecce, a city so rich of art it is called the Florence of the south, and for its beaches, among the most beautiful not just in Puglia big in the whole of Italy.
When you see photos of Puglia with white sandy beaches and crystal clear waters, they are usually from here!
Among the best family-friendly beaches in Puglia's Salento there are:
Punta Prosciutto – with stunning dunes and white sand.
Pescoluse, closer to Santa Maria di Leuca, the Maldive of Salento', with a beach and water so clear, you won't believe you are in Italy!
Torre san Giovanni – Another nice area to visit with kids here is the Alimini Lakes (Laghi alumni) which have incredible biodiversity and are a good place to spot birds and fish.
More things to do in Puglia with kids
Have fun in Puglia's adventure parks and water parks
Puglia has several fun adventure parks, perfect for kids of all ages.
If going in summer, just make sure you bring plenty of water and sunscreen: despite the trees, it gets very hot here!
Indiana Park (Castellana Grotte, Bari): maybe the most popular in the region, this park has tree trails for kids age 2-5, 6-11 and 12+, as well as picnic and BBQ area, Tibetan bridges and climbing walls.
Torremattoni (Ginosa Marina, Taranto): the biggest sustainable adventure park in Southern Italy, this park has zip lines, treetop trails (several levels, for kids age 2 and up, teens and adults)
Parco dei Briganti (Acquaviva delle Fonti, Bari): kids' adventure park with tree trails, sensory paths and a labyrinth
Il Ciuchino Birichino – Ostuni Adventure Park (Ostuni, Brindisi): adventure park in lovely Ostuni, offering tree trails, archery falconry, carriage rides and hiking trails
If you prefer a day of water fun, your kids may enjoy Egnazia Water Park – Official website here while for a unique safari experience with amusement park rides on the side, they may enjoy FasanoLandia safari and amusement park.
Please note: the amusement parks in this area are very popular. On busy days, you may find a very long line even just to get in.
Coming early is essential as, once the park is at capacity, newcomers are turned away.
Eat the incredible Apulian food
Puglia has amazing food, distinctive and among the most delicious in Italy.
Not to be missed are 'orecchiette con le cime di rapa', which are a local handmade pasta (orecchiette) with local tender stem broccoli.
Also, broad beans puree, surprisingly delicious and satisfying and stracciatella Pugliese (made with burrata) are worth tasting and only the most famous of a true cornucopia of local deliciousness!
Experience a night in a trullo
Alberobello's trulli are traditional dwellings, often dating back to the XVII century.
However, they have been restored, and now many serve as luxury accommodations.
Spending a night in one of them is memorable and a must-have Puglia experience!
Trulli you may enjoy are:
Trulli Anti – delightful set of trulli in the heart of Alberobello, offering perfectly appointed accommodation n the heart of trulli's capital (several trulli, suitable for different needs)
Trulli Terra Magica – fabulous structure in Putignano offering accommodation in a trullo and swimming pool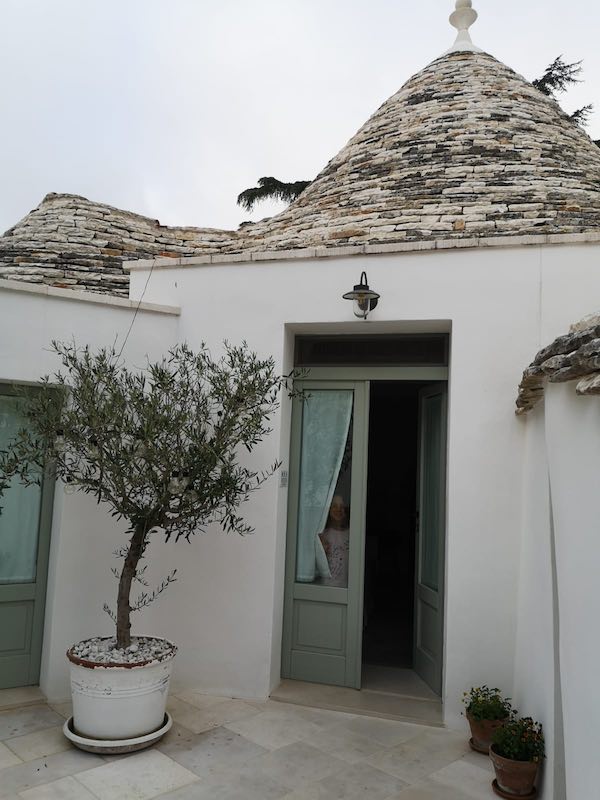 Get lost in the white cities.
Several of the prettiest cities in Puglia fall in the category of 'white cities,' towns entirely made of whitewashed buildings framing meandering alleys.
The best way to explore them is without a map. You will get lost, but always find your way back!
This is the best way to see the prettiest courtyards and hidden corners of these little gems of local architecture.
The most beautiful white town of Puglia are: Ostuni, Locorotondo, Martina Franca, Cisternino, Ceglie Messapica, Molfetta.
Experience Taranta Night
Participate in Notte della Taranta, 'Taranta night' or 'Night of the Tarantula', a nigh celebrating the traditional music of Salento, the Pizzica.
The night is more than just a pleasant concert: pizzica is the music that locals played to exorcise the women affected by 'tarantism,' a form of hysteria that was associated with the bite of the tarantula and that the music and accompanying dance were believed to cure.
The best time to go to Puglia with kids
The best time to go to Puglia with kids for sightseeing is the fall and the spring.
At this time, you have the highest chance of nice weather without the scorching temperatures of the summer and you may get fewer crowds.
Our most successful trip to Puglia as a family was in late October / early November: the only busy place we encountered was Alberobello and the weather was perfect!
The best time to visit Puglia's beaches is the summer: late June, early July and September are a little less busy than August and you have the highest chance of clean beaches and non-overwhelming crowds.
How to get around Puglia with kids
The best way to visit Puglia with kids is by car.
While trains will bring you to Puglia from the rest of Italy, you want your own transport to move between towns and enjoy Puglia's nature.
Find here >>> our tips for renting a car in Italy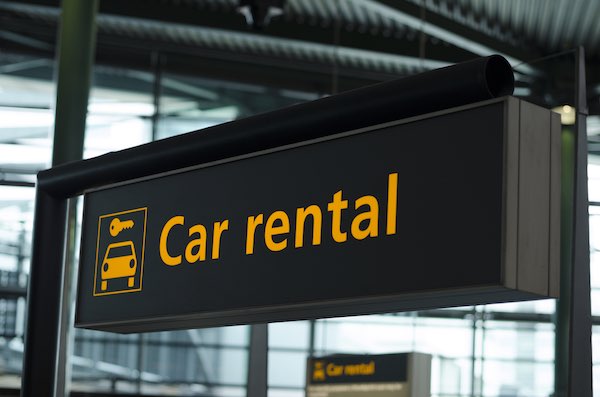 What to eat in Puglia
Puglia has amazing food, in large part perfect for kids too. Puglia's specialties include:
Orecchiette (pasta)
Orecchiette con le cime di rapa (vegetarian pasta)
Ciceri e tria – a local type of pasta with cickpeas
Stracciatella pugliese – shredded burrata (cheese)
Pure' di fave – surprisingly pleasant and flavorsome broad bean mash
Cartellate pugliesi – sweet, honey based confection
Taralli – small knots of bread dough not dissimilar in taste from a breadstick (but nicer!)
Pane di Altamura – bread
Caciocavallo – cheese
What to pack for Puglia
What to pack for Puglia depends on the season of your visit.
In summer, Puglia gets very hot, so summer clothes, swimming gear and sandals are in order
In winter, Puglia can get surprisingly cold, so you want to make sure you have a proper coat, gloves, scarf and closed shoes
In the mid-season, there is an element of luck: compared with the north of Italy, Puglia gets better weather however, it is not unusual to have cold spells or, suddenly, a warm day!
For Puglia in spring or fall, I recommend layers, long pants and a mid-season jacket, to be ready for all eventualities.
I hope you found this overview of the best places to visit in Puglia with kids useful. Happy travel planning!
Visiting Puglia with kids – pin this!