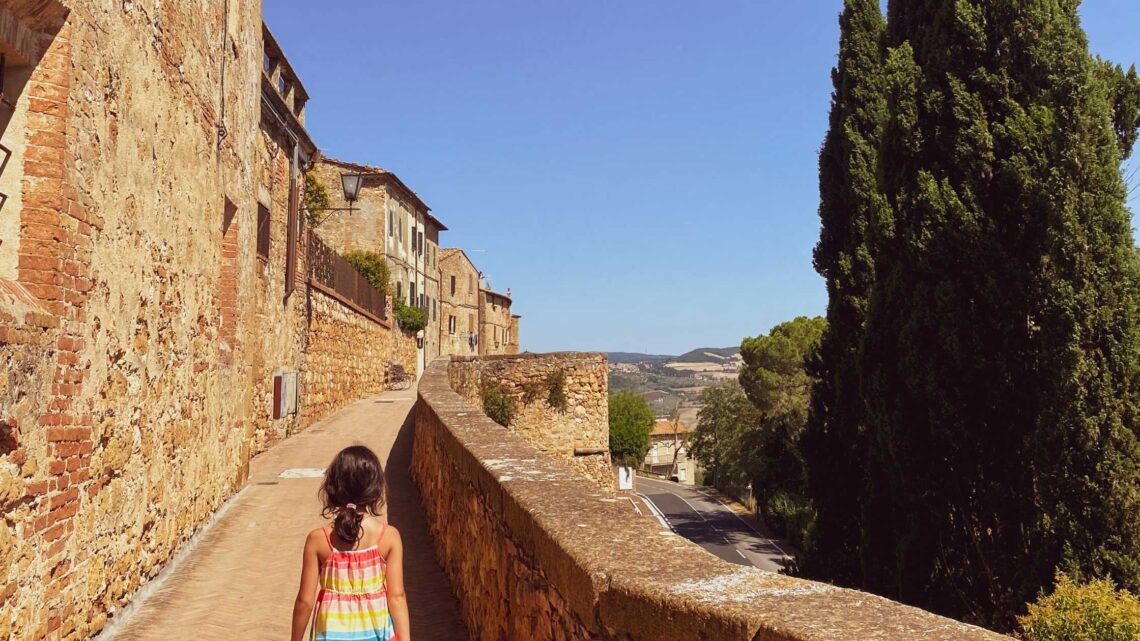 The best places to visit in Italy with kids
A family guide to the best places to visit in Italy with kids: family-friendly destinations in Italy for a perfect family vacation and resources with the practical travel tips you need when traveling around Italy with kids.
Italy is a very family-friendly destination and one of the best places in the world to visit with kids.
Blessed with stunning mountains, coastlines and cities, it is perfect for pretty much and type of trip and any age.
Fancy an outdoor vacation? Head to the family-friendly Dolomites!
Do you prefer sea and sun? You can choose among infinite family friendly beaches along the thousands of Kilometers of the Italian stunning coastline!
Prefer sightseeing and history? Italy is one of the countries with the highest concentrations of Unesco world heritage sites!
Cannot decide among all these options? You can go to Tuscany and find yourself visiting a hilltop historical village in the morning, going horse riding in the afternoon and lounging by the beach all on the same day!
All of this plus the family oriented nature of the Italians make Italy our favorite place for a family vacation.
I am from Rome and have traveled around Italy extensively: while I adore trips to far flung lands, Italy has always delivered special holidays and this is my selection of the best places to visit in Italy with kids.
Looking for itinerary ideas? Find here >>> itinerary ideas for 10 days in Italy with kids
Top 10 places to visit in Italy with kids map
The best places to visit in Italy with kids
This list of the best places to visit in Italy with family is non exhaustive and without a doubt I will add many more as we keep exploring.
However, it is a great starting point if you are planning a trip to Italy with kids and includes places we found excellent for kids and travel guides to the most famous destinations in Italy, all from a family angle!
The places are listed in a loose North to South order.
The Dolomites: the best places to visit in Italy with kids for outdoorsy families
The Dolomites are a stretch of gorgeous mountains in the North East of Italy and one of the best places in Italy for people who love hiking and outdoor pursuits.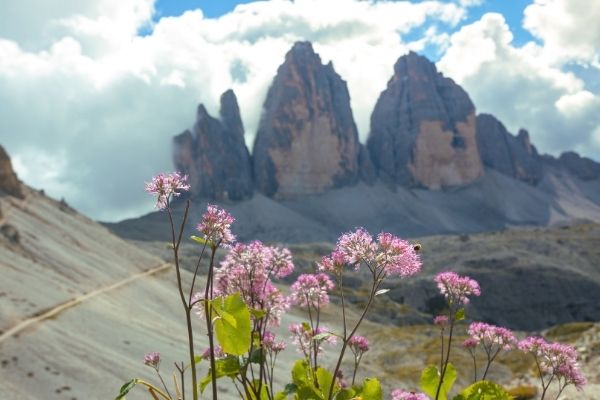 They are an area of outstanding natural beauty, so much so that they entered the list of UNESCO World Heritage site and indeed, they are the picture perfect mountains of your imagination!
The peaks here are high, beautiful yet often accessible thanks to many hiking paths suitable for different ages.
The villages are beautiful and pristine, characterized by a fairy tale style of pointy roofs and flowery balconies that are peculiar to this area and for kids there are lots of activities and things to do ranging from hikes to water parks, open farms, crazy golf to exceptional skiing sloped in the winter.
There are many locations on the Dolomites that are great for families, in summer and winter.
You can find our guide to the Dolomites with kids here.
Venice – the magical city on water your kids won't believe is real
Venice is unique in the world and a wonderful city to visit with kids.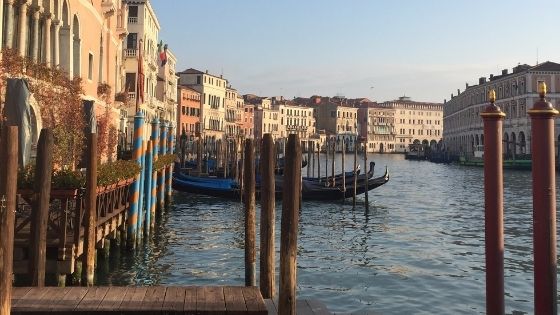 Entirely developed on water, the city is magical for children and it is full of attractions and activities that will allow even little children to engage with this most peculiar city on water.
Parents of toddler tend to worry about the safety of a city with canals instead of streets and with good reason.
However, all you need to make a visit to Venice safe and enjoyable with kids is some travel tips to know what to expect and how to tackle this peculiar geography!
Among the many things families will enjoy in Venice there are the city's stunning main landmarks such as St Mark's Square and its pigeons, the option of gondola and boat rides, the opportunity to discover the city with a treasure hunt for kids (super fun) and several nice excursions you can take in the area such as that to Murano, where you can learn to blow glass (!) and Burano, famous for rainbow houses.
You can find our guide to visiting Venice with kids here.
Lake Garda – the picture perfect lake escape for families
Lake Garda is a large Lake in the North east of Italy and one of the most family friendly areas in the entire peninsula.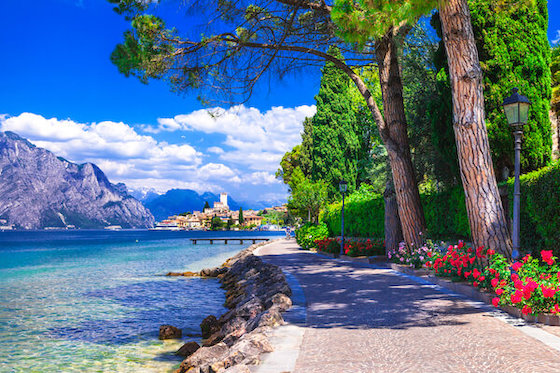 Nestled between beautiful mountains, it has lovely small beaches perfect for small kids especially, plenty of cycling and hiking opportunities, many playgrounds, pretty towns for sightseeing and it is exceptionally well equipped to welcome families with young children.
The area has many family hotels and campsites with amazing facilities (some have water parks on site!) and has several theme parks that rollercoasters loving kids will adore!
Lake Garda has many lovely towns worth calling home for a while, each with a different atmosphere and entertainment options.
You can find our guide to Lake Garda with kids here
Cinque Terre – the rainbow colored UNESCO towns that seem out of a fairy tale book
Cinque Terre is one of the most famous areas in the whole of Italy, known for colorful villages perched on cliffs plunging into the sea.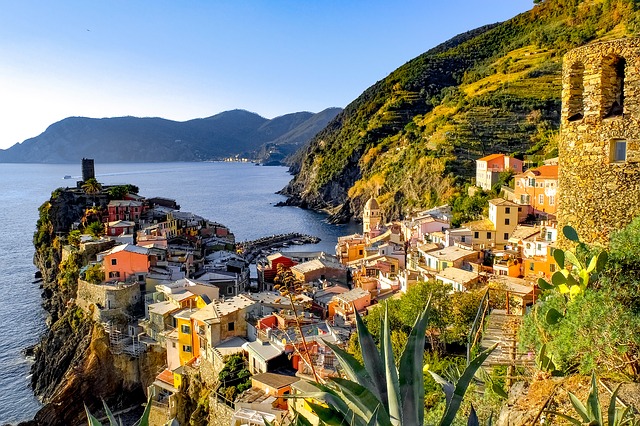 They are not the first place that comes to mind when looking for family friendly places in Italy however, they are a wonderful and it is entirely possible to visit and enjoy them with little children in tow!
Cinque Terre are a stretch of five villages connected by hiking trails and now an excellent train service.
They are a wonderful place to visit in Italy with kids because they mix beautiful and romantic atmospheres parents will love with fun things such (small) beaches and nice playground.
Cinque Terre are unforgettable however, they do require a bit of planning if you are visiting with a toddler as some towns are without a doubt more child friendly than others.
Despite that, they are so beautiful, there is no doubt you will love them!
Find our guide to Cinque Terre with kids here
Tuscany – the home of countryside and towns so beautiful your family will never want to leave
The region of Tuscany is one of the most visited in the whole of Italy and possibly the best place to visit in Italy with kids of all!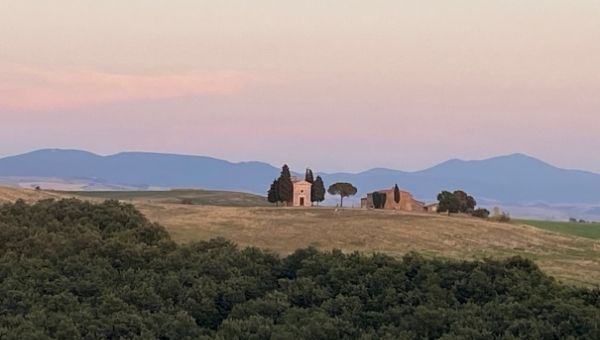 I simply adore the place and have elected it as our go-to place for family summer holidays: we go there every year and we love it every time more.
Tuscany has absolutely anything and everything you may wish for in a family destinations.
The Tuscany countryside is stunning and accessible.
Hilltop villages with car free centers, exciting castle and scenic playground abound, open farms are everywhere and you even have family friendly wineries, truly showing how easy it is in Italy to have a multi-generational holiday that makes everyone happy!
As well as countryside Tuscany has stunning cities and a wonderful coastline with beautiful sandy beaches.
You can choose from a plethora of family friendly accommodation options from local guesthouses to all inclusive resorts and campsites, which makes Tuscany a wonderful choice for all budgets and travel styles.
Read our guide to Tuscany with kids here.
Rome – the breathtaking home of the Colosseum and some of the most exciting historical sites for kids
Rome is one of the most beautiful cities in the world and one of my favorite places in Italy to visit with kids.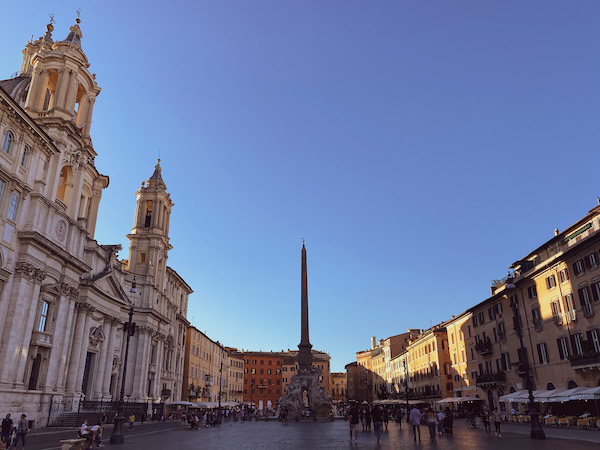 There is just so much to see and do here, you can spend a lifetime in the city and never get sick of it or do the same things twice (although you will want to, some of the attractions are just so beautiful!).
Families with very young kids are likely to love the many parks of Rome, the Rome children museum Explora, the many piazzas perfect for running around and the fact that Rome main attractions are family and stroller friendly.
Older children will get excited by the Colosseum and Castel Sant'Angelo, famous attractions where history comes to life and the option to climb the incredible St Peter's Dome.
Kids of all ages and adults will love the infinite sightseeing opportunities, the wonderful shops and the delicious food the city has to offer.
The only downside of Rome is that is has almost too much to see! This is why you need some tips!
You can find out introduction to Rome with kids here or check our my our sister site about Rome here (I am from Rome, it has all my tips!)
Amalfi Coast – the stunning coastlines so beautiful local calls it 'the Divine'
The Amalfi Coast is a stunning stretch of coastline in the South of Italy and one of our favorite places to visit in Italy with kids, especially in spring and summer.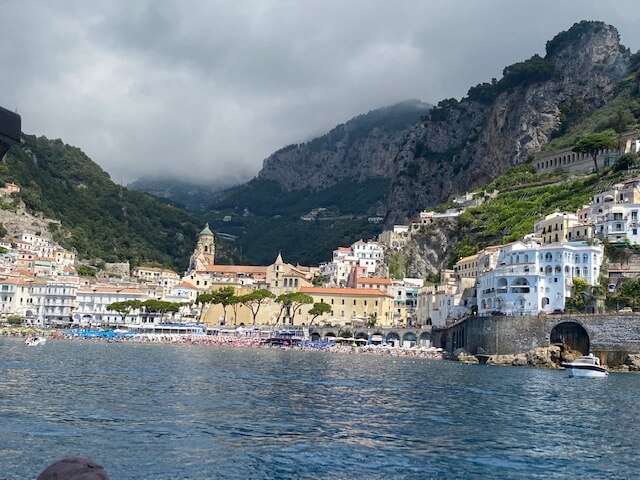 The areas is mostly known for a scenic drive that connects the several towns of this area offering sweeping views over cliffs plunging into the Mediterranean however, there is plenty to do here for kids that does not involve motion sickness inclusive driving!
The towns in this area are pretty and welcoming, some with lovely playgrounds and small sandy beaches, and the water is amazing.
You can swim here, play in the sand and even go boating, maybe the best way to explore this beautiful area. The views from the water are breathtaking!
The Amalfi Coast is a little like Cinque Terre, in the sense that not all areas are equally child friendly. However, we discovered many that where such as Minori and, to an extent, Amalfi town itself.
Read our guide to the Amalfi Coast with kids here.
Puglia – the stunning heel of Italy that will charm adults and kids alike
Puglia, the heel of Italy, is a stunningly beautiful region still largely overlooked by international tourism and one of the best places to visit in Italy with kids of all ages.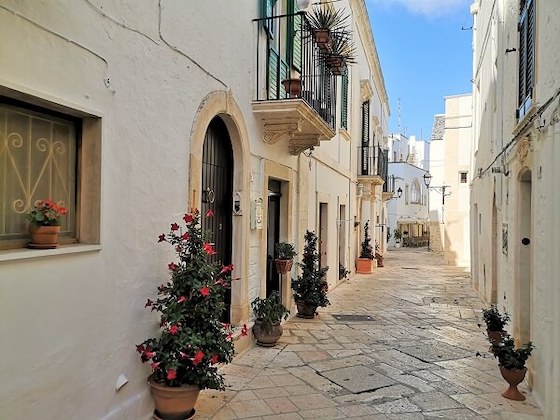 A long region, it has a lot to offer.
Its coastline is a vision of beautiful pristine sandy beaches and blue waters, its towns are a picture perfect delight of different architectural styles ranging from baroque churches to the unique trulli of Alberobello, the food is out of this world and the welcome warm and friendly.
Families who want a sea and sun vacation in Italy will find plenty of places to call home for a while here however, it is also easy to explore Puglia by car.
Kids are likely to adore the place: the beaches are vast and family friendly, the towns often car free and if you get to see the trulli, do expect a wow from little ones – they truly look like fairy homes!
This is the best place in Italy for families who want to mix sightseeing and time at the beach
You can find our guide to Puglia and recommended itinerary here.
Sicily – the stunning island where natural wonders, history and beaches meet
Sicily closes this list because of its location to the South if Italy but don't this is very much a last but not least scenario!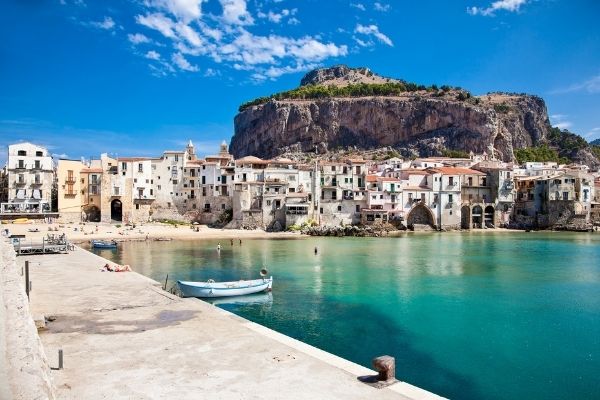 Sicily is stunning and one of the best places to visit in Italy with kids if you are hoping for a vacation that puts together sightseeing, time at the beach, culture and also the tasting of incredible food!
Sicily is all this and much more!
Visiting Sicily with kids is easy: the island has a very family friendly atmosphere and many lovely kid-friendly beaches perfect for swimming and sandcastle making.
Older kids will be excited by the presence of Mount Etna, an active volcano, and the whole family will enjoy the many pretty towns and archaeological sites that dot the island.
Sicily is a work and there is so much to see and do here,your only issue will be prioritizing what to see! Maybe we can help you make up your mind!
You can find our guide to Sicily with kids here
Sardinia – perfect beach destination in Italy for families
If you are looking for a perfect beach destination for families in Italy, you should head to Sardinia.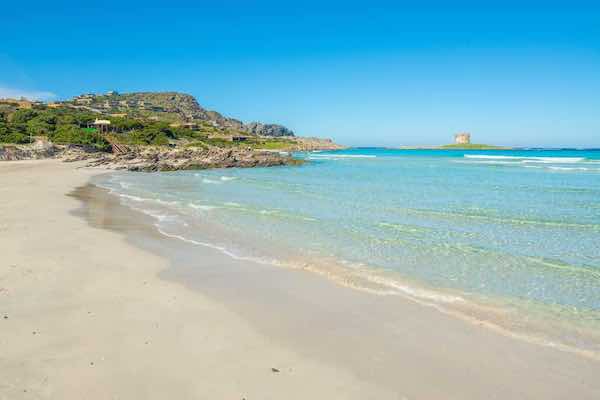 Home to breathtaking white beaches and shallow clean waters perfect for toddlers and snorkeling, Sardinia is an island paradise complete with great family resorts and accommodation options for families with kids of all ages.
Find our guide to planning a trip to Sardinia with kids here.
I hope you enjoyed this overview of the best places to visit in Italy with kids: safe travel planning!