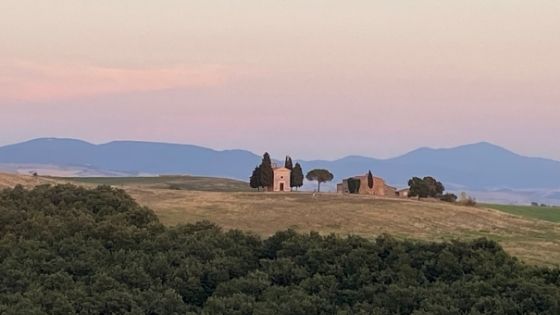 Planning a trip to Italy: all you need to know!
All you need to know to plan a trip to Italy. The travel guide for stress-free Italy travel planning that will help you make the most of your vacation in Italy.
Planning a trip to Italy can be a daunting experience.
Decisions about the best places to see, the best way to get around, the best things to pack, as well as travel practicalities such as necessary documents and safety can all turn the dream of Italy into a planning nightmare unless, that is, you have the right info.
This is just what this Italy travel planning guide is about!
In this article, you will find all you need to plan your first trip to Italy: these are essential, practical tips for Italy travel that will help reduce the planning stress and make the most of your time in Italy!
Please note: this post contains affiliate links. Should you make a purchase, we might make a small commission.
Planning a trip to Italy: getting started
In this guide, we are going to look at:
Best time to go to Italy and what to expect in each season
Documents for traveling to Italy: must have + good to have
Italy booking timeline: when to book what
Best Italian airports to fly into and local airport transfers
Italy transport options: train, car, ferry
Driving in Italy: need to know
Where to stay in Italy: accommodation option and how to book
Italy with kids: travel resources
Recommended Italy itineraries
Best luggage to go to Italy
What to pack for Italy
Italian language: what you need to know
Italian food and mealtimes: what you need to know
Planning a trip to Italy: the best time to go
Italy can be visited all year round, however, your experience will be very different depending no the time of your trip and the exact places you will visit.
Italy has 4 distinct seasons and different regions experience sometimes very different weather patterns (the same day can be scorching hot in Rome and freezing on the Dolomites) so deciding when to go where will be important to make sure the trip you ate planning is the trip you dream of.
At a glance:
The best time to visit Italy for sightseeing is the spring (April – June), followed by the autumn (September – October in particular).
At this time the weather is changeable and you can expect some rainy days but, overall, you will have pleasant temperatures that will make sightseeing pleasant.
Spring and autumn in Italy are short-sleeve seasons but you will need a light jacket, especially in very early spring or late autumn.
The best time to visit Italy for minimal crowds is the winter, with the noticeable exception of Christmas and New Year's week.
In winter, you can expect cold weather, some rainy days and snow in the mountains but you will also benefit from lower crowds and, usually, much lower prices.
The winter is the best time to ski in the Dolomites, where you will also find the best Christmas markets in Italy, or for sightseeing in the city however, it is not a good time for locations such as the Amalfi Coast or Cinque Terre.
Mostly tourism-driven, many of their facilities shut in the winter making local travel less appealing.
Find our guides to Italy in December here and Italy in January here
The best time to visit Italy for hot weather and the full tourist experience is the summer.
Summer is a busy time in Italy as both international tourists and locals have the bulk of their vacation days.
This means that you are likely to find crowds almost anywhere in Italy in July and August and you may find higher prices for accommodation especially.
However, if you are looking for how weather, al fresco dinners and the widest selection of tours and attractions, the summer is a great time to visit as everything to do with tourism is in full swing.
Going to Italy: necessary documents and good to have
The documents you need to enter Italy vary: all international visitors need a valid passport to enter the country and many also require a Visa.
if you ate traveling with kids, they will also need their individual passports.
Please be advised that if you are traveling alone with a child with a different surname as yours, you may be asked to prove of authorization to travel in the form of a birth cert or guardianship letter.
To check what documents you need for Italy, you can start from these official sources:
Please note: Italy is part of the European Union and a signatory of the Schengen agreement. Passports should be valid for 6 months after your departure date from the Schengen area
Italy booking timeline: when to book what
Due to the large number of visitors, it is advisable to make as many advance bookings as possible, as early as possible.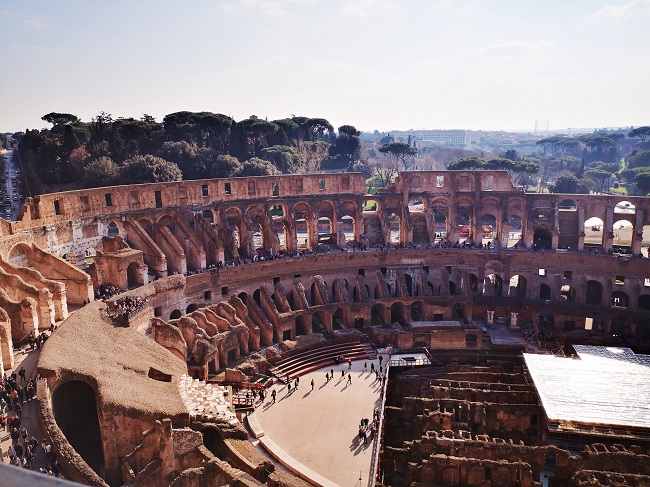 In particular, I recommend you book as soon as you have your travel dates confirmed:
Accommodation: I love booking via booking.com as they usually have excellent cancellation options so you can change and cancel bookings at no cost, should plans change (check individual booking conditions as pricing varies depending on how flexible you want to to be.
Main attractions: attractions such as the Colosseum in Rome, the Vatican Museums and the Last Supper in Milan all book our weeks in advance and do not usually experience last-minute cancellations.
You can book them directly or opt for tickets via GetYourGuide (GYG), which I personally love as usually carries better cancellation options.
Booking sites are:
Colosseum Official Site | Entry Ticket via GYG | List of official and reliable tours of the Colosseum
The Last Supper Official Site | Entry Ticket and guided experience via GYG
Vatican Museums official Site | Entry Tickets and tours via GYG
Train tickets can be bought close to your day of travel or even on the same day however, it is advisable to book them in advance to minimize cost.
The traits Rome – Florence and Rome-Milan in particular are in high demand and prices can become prohibitive.
The official website for train tickets in Italy is Trenitalia.it
Best Italian airports to fly into and airport transfers
Most international travelers enter Italy from the following airports:
Milan Malpensa – a large airport connected to the city of Milan by train and bus.
This is the best airport for destinations such as Milan, Lake Como, Cinque Terre, Milan has excellent train connections to the rest of Italy.
Venice Marco Polo – perfect for Venice and the North-East of Italy, it is connected to the city by water bus and water taxi. High-speed trains connect Venice to Rome and the rest of Italy
Rome Fiumicino – a large, modern airport, it is connected to the city by train, bus and taxi. Rome is an excellent transport hub and a great starting point for your Italian trip
Napoli Capo di Chino – a small airport, it is connected to the city by bus and taxi. I recommend this, especially for visits to the Amalfi Coast
Catania Fontanarossa – a good airport serving Sicily, can be an excellent starting point for a Sicily Road trip.
Planning a trip to Italy by train, car, ferry
The best ways to travel around Italy are train, car and a combination of train and ferry, the decision depending largely on what part of Italy you are most interested in.
Read here >>> our guide to the best way to get around Italy <<<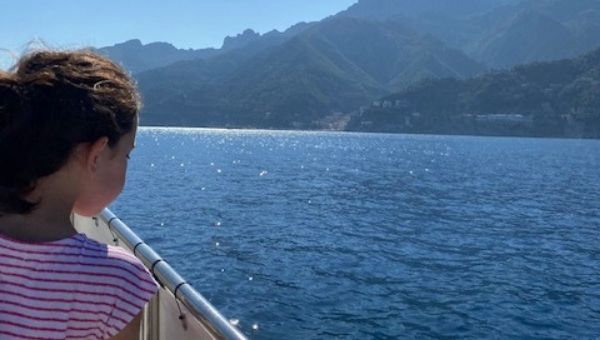 The best places to visit Italy by train are:
All main Italian cities (Rome, Florence, Milan, Venice, Bologna in particular)
Cinque Terre
Amalfi Coast, in combination with local ferries
Any long-distance journey along the Western coast of Italy in particular including the overnight train option to get from Rome to Sicily by train
Find here >>> our complete guide to traveling Italy by train <<<
The best places to visit in Italy by car are:
Tuscany
The Dolomites
Puglia
Sicily (except the east coast, reasonably well served by trains)
Matera
For car rentals, I personally always have good experiences with Avis but you can find here >>> our complete guide to renting a car in Italy <<<
Local ferry tickets for locations such as Amalfi Coast, Capri and Cinque Terre can be bought on the day at local ticket offices on the docks/ harbors.
Driving in Italy: need to know
Many people fear driving in Italy and it can indeed be a very different experience from what you are used to, depending on what driving is like back home.
A few things to keep in mind:
In Italy we drive on the right-hand side of the road
Motorway driving is common but subject to fees: toll boots at your point of entry will provide you with a ticket and you will pay at your point of exit (coins, cash and cards are usually all accepted)
Many cities operate traffic restrictions in the city center, the so called ZTL (Zona Traffico Limitato= permit holders only).
It is not always well indicated where these areas start and stop but do keep an eye on signs as fines for trespassers are steep and yes, they will come after you even months after leaving, usually via your car rental agency.
Many hotels offer access permits to their guests: inquire in advance.
Children must be secured in approved car seats or booster seats.
Most car rental agencies provide them at an additional daily cost: please double check age suitability as often baby seats are not available.
I always recommend you bring your own (all ages, so you can be sure of safety standards)
You can find here >>> our complete guide to driving in Italy <<<
Where to stay in Italy: accommodation options and how to book
In Italy, you have a plethora of accommodation options.
Some to know about are:
Hotels, sometimes also called alberghi or pensioni (pensioni usually are smaller and family-run)
BnBs often offer a good breakfast on-site or a voucher for a local cafe.
Agriturismo: country homes, villas and farm stays now turned into guesthouses, Agriturismo come in all shape and sizes and can offer room only, apartments, self-catering facilities, restaurants on-site, animals on the farm or restaurant only.
Each agriturismo is different, good websites to book them are booking.com or the Italian agriturismo.it (less easy to use but with wider options)
You can find here >>> our guide to picking a good agriturismo in Italy <<<
Villa: renting a villa in Italy is a very popular way to experience the country at a slow pace. this is particularly pleasant and popular in Tuscany and Umbria.
Airbnb – Airbnb is common in Italy and can be good for longer stays, please be advised that in most cases local houses can have steps, lack lifts or hit and miss and conditioning.
Pay extra attention to the details and the standards vary immensely. Personally, I prefer the website booking.com for apartments over Airbnb as I feel information is laid out in a clearer way (the price is also, sometimes, lower!)
Italy with kids: travel resources
If you are planning a trip to Italy with kids, I highly recommend you check our additional travel resources for families.
Our family travel guides cover several famous destinations in Italy from a family angle and we also have practical tips for visiting Italy with children.
Start from:
Italy with kids: how to plan a family trip to Italy – a comprehensive guide with all you need to know and planning tools!
7 days in Italy with kids itinerary ideas
10 days in Italy with kids itinerary ideas
Two weeks in Italy with kids itinerary ideas
The best places to visit in Italy with kids
Tips for traveling to Italy with a baby or toddler
Tips for using a stroller in Italy
Planning a trip to Italy: best places to see and recommended Italy itineraries
It is hard to select the best places to see in Italy but if this is your first trip, I believe these are the areas to focus on:
Rome – stunning, historical, dynamic and unique in the world, I recommend you spend 1-3 days for a first taste and ideally a week or more to actually see and enjoy the city
Check our guides: Rome in one day, Rome in 2 days, Rome in 3 days, Rome in 4 days, Rome in 5 days, Rome with kids
Venice – unique in the world, I recommend 1-3 days here. Find our Venice recommended itineraries here, our guide to the best areas to stay in Venice here and our guide to Venice with kids here
Milan – fashionable, elegant and with a Duomo that is unique in the world Milan is sure worth a visit. Find our guide to the best things to see in Milan here.
Florence – wonderful and rich of history, I recommend 1-2 days here. Find our guide to the best things to do in Florence and our family guide to Florence with kids here
Tuscany – famous for stunning countryside, delicious wine, hilltop historical villages and some of the best food in the world. Find our guide to the best Tuscany itinerary here, the most beautiful Tuscan villages here and how to visit Tuscany with kids here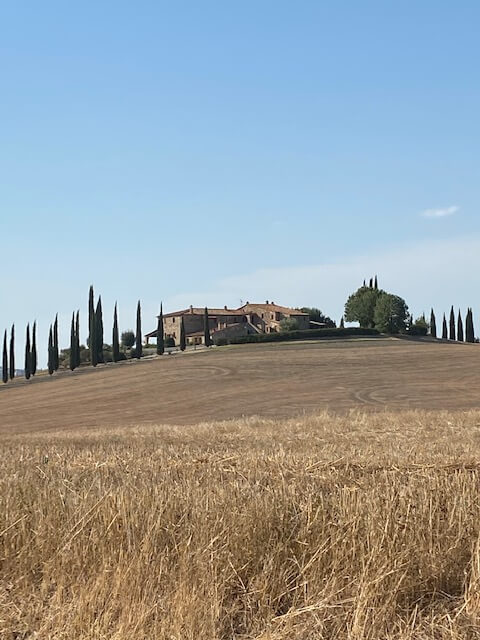 Amalfi Coast – 3 to 5 days to explore several villages and enjoy the sea.
Find our guides to Amalfi, Minori, Maiori, best Amalfi Coast towns, Amalfi Coast with kids here
Cinque Terre – 3 days to enjoy the villages and local hikes. Find our Cinque Terre guide and Cinque Terre with kids guide here
Puglia – 3 days to two weeks. Find our Puglia highlights here
Sicily – 15 days for a tour of the island, 3 days for one city and surrounding area. Find our tips for visiting Sicily with kids here
Dolomites – one week or more. This is a stunning area of Italy perfect for outdoors enthusiasts. You can find our family guide to the Dolomites here
Lake Garda– a long weekend or up to two weeks, depending on the season. You can find out highlights here.
Best luggage to go to Italy
I always recommend to pack light for Italy and these are my favorite bags (you can find info about each in my guide to the best luggage for Italy here)
Best carry on travel backpack: Osprey 40L
Best traveling bags with wheels: Samsonite PC Omni series
Best crossbody bag for Italy travel: Gabs (both women and men models)
Best day packs for kids: Osprey Daylight
What to pack for Italy
Find my full family packing list for Italy here
Italian language and culture
English is widely understood in Italy but now always spoken.
While bigger hotels and tourism providers will talk to you in English, some local languages will go a long way.
Find here >>> essentials Italian words and phrases for tourists <<<
Italians are usually made fun of for using their hands when they speak but it can come in handy!
If you try to speak Italian, even minimally, people will really appreciate it and hand gestures will help make yourself understood and vice versa.
We know how hard it is to speak another language so don't be embarrassed to give it a go!
Italian breakfast is usually a small affair
Italian mealtimes vary depending on the location: in general, you can expect lunch between 1 and 2.30 and dinner between 8 and 10pm. You can find our guide to Italian meal structure and what to expect here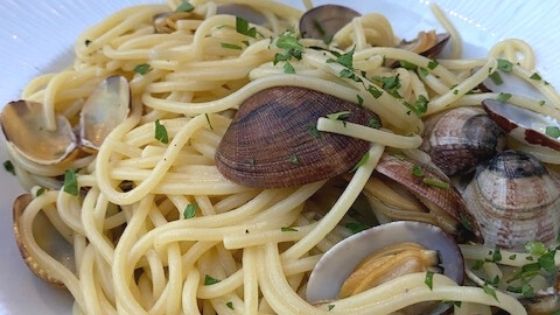 You can order cappuccino any time of the day (don't believe the 'no cappuccino after 11' rule, it is nonsense!) but it is not usually served with a meal, only after.
After dinner, especially a substantial one, it is traditional to offer a digestif: they can be rather alcoholic so you may want to make sure what it is you are ordering before committing! You can find info about Italian after dinner drinks here.
Italian regions have different specialties so don't expect to find the same food everywhere
Toiletries, first aid and many baby products are usually sold in pharmacies. Lower budget options are usually sold in supermarkets. You can find info and practical tips on where to buy baby essentials in Italy here.
Hotels are required by law to take a photocopy of your passport: don't be surprised when they do!
It is very common for hotels, especially small ones, to request a deposit by bank transfer: this is normal in Italy and not necessarily a sign of anything being wrong.
Cards are much less used in Italy than in many other places and many smaller hotels prefer the bank transfer system.
I hope you found this essential guide to planning a trip to Italy useful. You can find additional travel tips for Italy here and don't forget you can find more tips and personal recommendations by joining my free FB group travel Italy with kids
Safe travel planning!