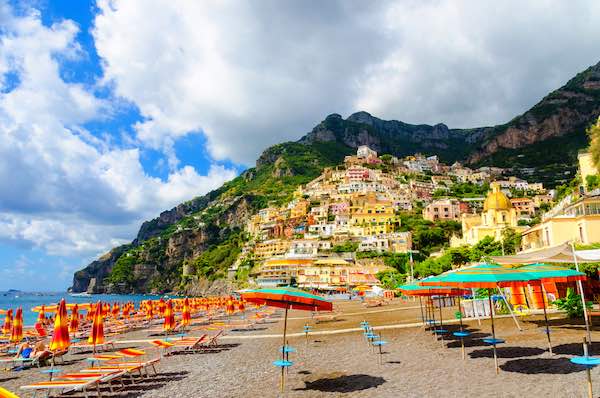 What to pack for Italy in June: complete packing list for all ages
What to pack for Italy in June: my complete packing list for all ages to be comfortable and cute on your Italian Vacation.
June is my favorite month to travel around Italy, my favorite of all for exploring my beautiful country!
June in Italy is a time of sunny days, blue sky, flowers, and dinner out, yet it is not usually as hot as July or August.
You can think of June in Italy as a spring and summer month all rolled into one.
Depending on the day, you can get nice and mild temperatures or hot days, depending on the exact time of the month, where you are in Italy and a bit of luck!
I take time in June to travel the length of Italy every year and this, plus the fact that I am from Rome, means I have a lot of experience about the weather in Italy in June and what is best to pack.
Today, I share this experience and my June packing list for Italy.
I hope it helps you make your packing easier and relieve the anxiety you may have about the weather, church attire, dress code and more!
Please note: this post contains affiliate links. Should you make a purchase through them, we might make a small commission.
As Amazon Associates, we earn from qualifying purchases.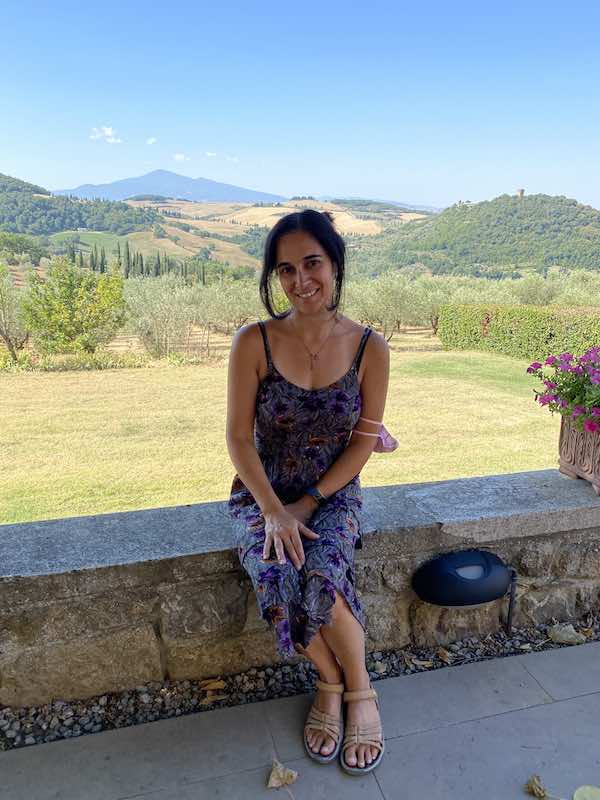 The Weather in Italy in June: overview
June in Italy is a transition month between spring and summer.
The start of the month tends to have mild temperatures that may still require a light cardigan at night, while the later part of the month tends to have full-on summer weather and potentially very hot temperatures.

In general, June in Italy sees average temperatures between 20C/68F and 30C/86F, with significant differences between locations.
The hottest parts of Italy in June are the cities and the South (Sicily especially). The coldest part of Italy in June is the mountains.
The differences between North and South are not always the most significant, while the geography of where you are can make all the difference.
Hilltops and the Mediterranean coast are milder than cities and plaines; high mountains like the Dolomites get a completely different climate again thanks to the presence of high peaks.

Because of these several microclimates, if packing for a trip to Italy in June to more than one location, it is worth being prepared for different places.

If you are going to one destination only, these packing lists will help:
What to wear in Italy June – clothing packing list
I like packing for Italy in June because, despite the sometimes excessive heat, it is the time when you can have fun with June clothes and accessories.
My must-have packing list for Italy in June includes:
Underwear
Skirts: I like to have a mix of short and below-the-knee skirts to cover all situations, including church visits
Shorts: there is a common item of clothing for kids and very young visitors, but less common in women over 30 or so, especially in cities. This is not an absolute rule and you can wear shorts no problem if this is your style.
Shorts from men are very common, especially chinos or those with pockets.
Summer dress
T-shirts and tops. Make sure you have at least one top that covers your shoulders for church visits.
Cardigan / light sweater: handy for the evening, hilltops and ventilated coastal areas at night, especially
Linen/cotton trousers/pants: very handy for when you need more formal attire: think gentlemen in higher-end restaurants etc.
Polo shirts for men for nicer restaurants
Light summer pajama/ nightgown
Hair wrap if using
Swimsuit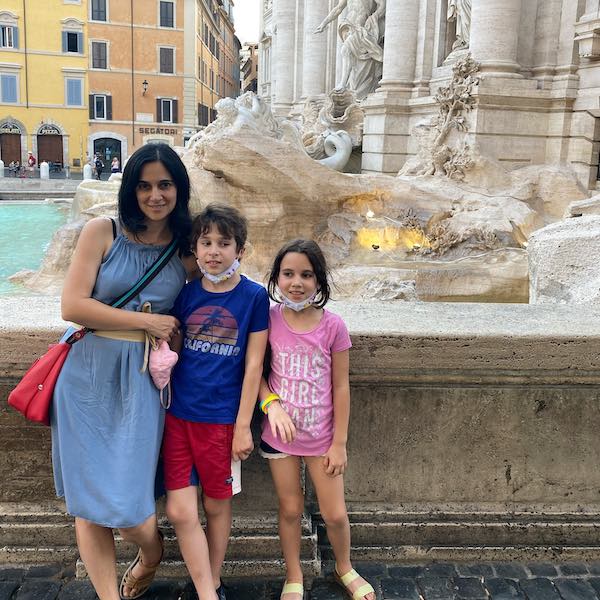 What to pack for Italy in June: shoes
In Italy, you are guaranteed to walk a lot; therefore, getting shoes right is essential!
So essential, in fact, that I have a full guide about it here >>> the best shoes for Italy travel
In a nutshell, I recommend you bring:
Good walking sandals. I am fond of my Teva, perfect for all situations, even water. I love these for all of us, including the kids!
Flip Flops for the Beach.
Sneakers – they may or may not be necessary, depending on the sandals you have. however, I do find it handy to have them, especially in early June when the weather still allows for closed shoes.
Good to know: I recommend you don't use your flip-flops as your daily shoewear outside of seaside destinations. This is because flip-flops do not offer enough arch support (you definitely want it, with all the walking you'll do!) and style. Flip-flops are considered beachwear in Italy and while you can wear them if you want, they are not a universal type of shoes and you may feel out of place in some establishments, a little as if you were wearing slippers rather than shoes!
Water shoes for the kids: many Italian beaches have pebbles and rocks, so kids tend to do much better with watersheds protecting their feet.
Accessories
Sunglasses
Sunhat – I know you may feel this is a tourist item but please: do not underestimate the sun in Italy in late June – it can get very intense, especially in archeological sites such as the Roman Forum or Pompeii or if out on long boat trips
Cute hair accessories
Refillable water bottle
Selfie stick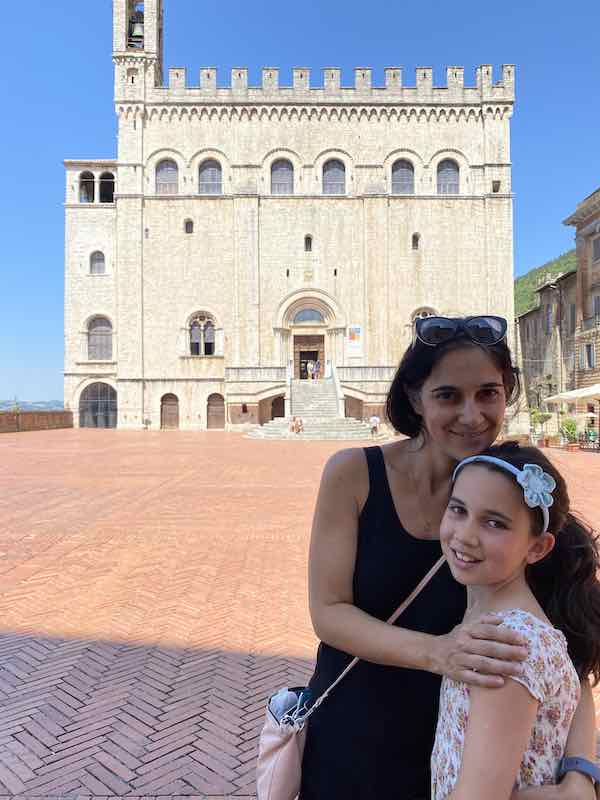 What to pack for Italy in June: toiletries
You can buy toiletries in Italy, supermarkets, pharmacies and other shops.
Find here >>> all you need to know about Italian supermarkets
If you are bringing your own, don't forget:

Shower gel
Body and face moisturizer
Shampoo and conditioner
Deodorant
Shaving cream + safety blades
Brush /comb/hair ties
Dental kit: toothbrushes, toothpaste, floss
Tweezers
Nail file
Sun-cream
After sun
Makeup if using
Female hygiene essentials
Hand sanitizer
Mosquito repellent <<< This is a very important one: mosquitoes in Italy are voracious!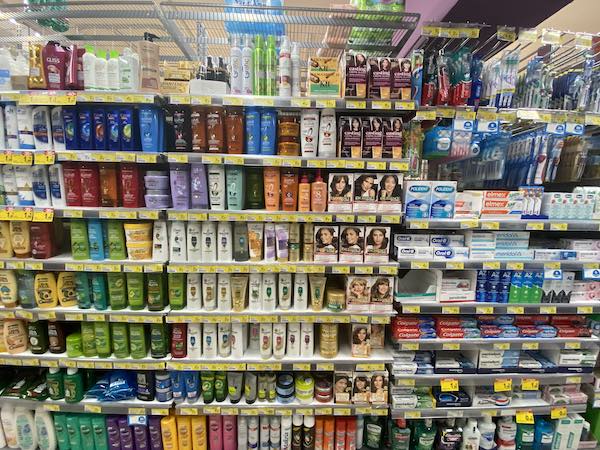 What to pack for June in Italy: medications
In Italy, you can buy medications in pharmacies.
However, it is a good idea to pack some essentials. We usually always pack:
Paracetamol or equivalent
Basic first aid kit (plasters etc)
Any medication you may be using at home regularly. If prescription, make sure you carry them in their original packaging and take note of the active agent should you need to source it in Italy
Motion sickness remedy if using
Packing for Italy in June: tech and electronics
Phone
Charger cables
Power adaptor and converter – this is essential if you travel from the US, for instance, and want to use items such as a curling iron or a hairdryer (most places provide hair dryers but not all or they may not be very powerful. If you are used to doing your hair a certain way, it can be handy to bring your own)
Extra battery pack
Tablets/kids entertainment if using
Ereader if using
Bags
I love crossbody bags for travel.
They are easy to carry, safe against pickpockets (not a huge concern in Italy but better safe than sorry) and there are so many options to choose from you are sure to find one to suit your taste and style.
I do not believe you need to invest in an anti-theft one; however, many people feel safer that way and swear by the Travelon brand.
My husband and kids normally carry small backpacks with daily essentials. We find camelback backpacks to be ideal: they are small enough not to be bulky yet good for essentials and perfect to collect the delicious water of Italy's water fountains.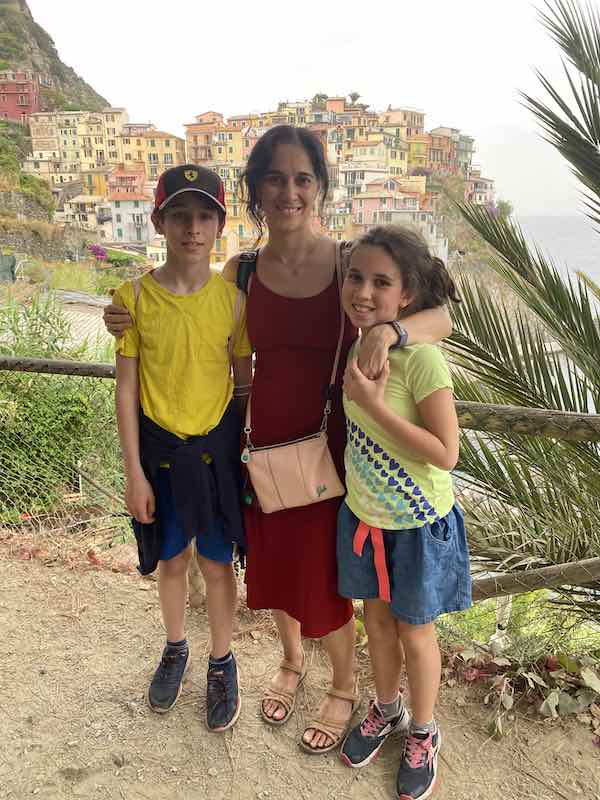 I started packing wet bags like these when my kids arrived, and now I am hooked!
I love them, and they are a lifesaver if you find yourself stuck with a wet swimsuit just at the time when you need to pack, a real possibility in June!
In terms of Luggage for Italy, I am fond of travel backpacks. However, spinner bags also work well. You can find here >>> my favorite bags for Italy travel
What to wear in June in Italy to visit churches
A big worry when packing for June in Italy is to have items that can be cool enough to withstand the hot weather yet modest enough to allow visiting churches.
Some good ways to strike a balance between respect and dealing with the heat are:
Opt for t-shirts. Big churches require to cover shoulders but have no problem with arm showing. Early June especially is still mild enough for t-shirts to be ok
Bring a shawl with you, so you can easily cover your shoulders when entering a church if wearing a spaghetti strap top
Wear flowy, breathable maxi dresses and skirts (they also protect your legs from the sun, they can be great!)
Opt for light linen pants as a comfortable, lightweight and stylish alternative to shorts for the day
Carry a maxi skirt with an elastic band at the waist. Then, you / your daughter can quickly slip on your shorts for church visits.
Get boys to wear pants with zip-off legs that convert easily from long to short and back.
Good to know! The dress code for small kids in churches is not as strict, so you do not need special clothing for them to visit churches. If you have older kids, below-the-knee shorts, skirts or pants with zips that convert from long to short are a great option. There is no exact cut-off date for kids wearing shorts in churches, so the best way is to go with the spirit of the rule. If your child is old enough that short shorts may be considered 'immodest' by a strict interpretation of the word, it is best to get them more covered up to avoid being turned away.
Documents

Of course, you don't want to forget your document, including:
Passport
Visa if needed
Travel Insurance
International driven permit if needed
Kids' birth certificate if needed (for instance, if traveling along with a minor with a different surname than you)
Prescriptions
Need to know! I hear all the time, on travel forums, misleading information about driving permits. Please, only trust OFFICIAL SOURCES when figuring out if you need one! For instance, if you are from the US, you can use your embassy website page to get reliable info >>> https://it.usembassy.gov/u-s-citizen-services/local-resources-of-u-s-citizens/transportation-driving/
One more thing! A small dictionary or Italian phrasebook!
English is widely spoken in tourist areas especially. However, having basic Italian helps!
You can find here >>> my must-have list of Italian phrases for travelers.
A good Italian phrasebook can be handy too.
How to pack for Italy June style tips
In Italy, you can wear pretty much whatever you want!

I always hear people worrying about 'looking like a tourist' and I can understand the concern. However, please don't worry too much!
In terms of safety, there are so many tourists, you will not stand out almost anywhere.
You'll have more visitors in popular locations than locals (think Florence Duomo area, Cinque Terre, Amalfi coast) so your tourist gear will perfectly blend in with the people around.
For style, there is a huge variety nowadays even among locals, so there is no right or wrong or at least, no more than back home!
You may need to dress up for a fancy restaurant or special events but for standard sightseeing, the only important thing when picking for Italy in June is to be comfortable and weather appropriate – the rest is details!
That said, there are some style tips that I believe can help.
Dresses, maxi skirts, harem pants and jumpsuits are very popular and great for Italy in June.
As well as fashionable, they are safe to wear in churches and can work well for both day and evening occasions.
Lately, harem pants are trendy in Italy and a great alternative to skirts if you prefer additional coverage.

Shorts are very common for kids, men and young women, a little less for middle age women and up.
This is not an absolute rule, but it may be handy to know if you wonder why locals seem to embrace them!

For men, athletic wear is considered sports gear and would not be local everyday attire.
On the other hand, chinos are very common for men and acceptable in all situations except the most high-end restaurants, where long pants are required.
The fastest way to feel like an Italian is to embellish your look with colorful necklaces.
Italian women are fond of them, and I am partial to the too!
They dress up even a simple outfit adding color and texture. Moreover, they are cheap and pack light, basically the best friend of the stylish traveler!

What to pack for Italy in June for kids

In addition to the above, if traveling to Italy with kids, I recommend you also bring:
Babygrows and onesies
Baby socks
Stroller – a lifesaver with all the walking you will be doing, don't let cobbles deter you! You'll be happy to have your kids down occasionally! Find here >>> tips for using a stroller in Italy
Baby Carrier – if you can, opt for a hot weather carrier to limit overheating
Portable high chair: not a must but a fabric one that folds small can be handy on occasion
Blackout blinds if using
Baby summer sleeping bag
Diaper changing essentials for the journey – you can then source all baby products once in Italy in supermarkets and pharmacies.
Read here >>> where to buy baby essentials in Italy.
Teether/toys
Small, battery-operated fan for the stroller/pram – this is a lifesaver, especially later in the month! This small object doesn't cost much, and it is great to clip onto the pram's hood to help with air circulation and cool the baby down.
Baby mosquito net for the stroller/pram/baby bed
Sippy cup
Sterilizing equipment if using
In terms of clothing, kids will be the most comfortable with shorts and summer dresses.
Beach gear: is spending time on the coast, I recommend also adding water shoes, rash guard (if used to much milder sun) and snorkeling gear
I hope I answered your questions about what to wear in Italy in June! Safe travels!
What to pack for Italy in June: pin this!