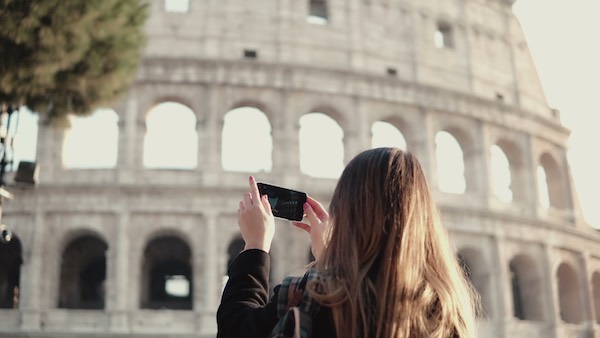 Italy with teens: all you need to know to plan the perfect trip
Planning a trip to Italy with teens: the best destinations to visit in Italy with teenagers, experience and travel tips for a perfect family vacation in Italy.
A family trip to Italy can be a fantastic opportunity to spend quality time with your teens.
I always say that what makes Italy a great place for a family vacation is that it has something to offer to people of all ages and I feel this is particularly true with teenagers.
Depending on what your teens like, you can find in Italy opportunities for outdoor sports (hiking, climbing, horse riding are just some of the many options).
You can relax with them in soothing hot springs; you can see UNESCO world heritage sites; you can also, of course, treat them to a full immersion into fabulous food and fashion.
Even better than this: if you plan your time in Italy well, you can get a mix of all this and craft a perfect stay for everyone in the family!
This guide looks at our favorite destinations in Italy for teenagers, things to do and experiences I believe you and your teens will love.
Please note: this post contains affiliate links. Should you make a purchase, we might make a small commission.
Planning a trip to Italy? Don't forget to also check out our 100+ Italy travel tips and our guide to planning a first trip to Italy!
Things to do in Italy with teens – pin this!
Long guide ahead: you can use this image to save it and bring it with you!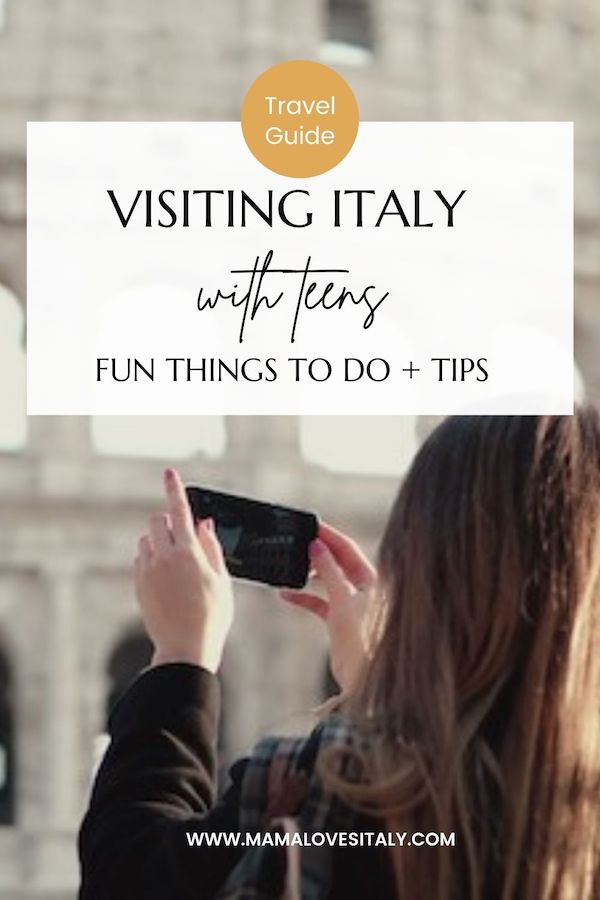 Explore Rome with teens
I believe there is no place in Italy as exciting, for teens, as Rome.
The city is simply stunning and a real playground for teenagers and parents alike.
On a first trip, I recommend you take in all Rome's main attractions such as the Colosseum, the Pantheon and Vatican City and mix them with time shopping in the city center and some fun teen activities such as a bike tour.
Since Rome is my hometown, I have more than a few ideas about how to keep your family entertained in town!
You can find them all in my guide to Rome with teens.
Explore Venice with teenagers
Venice is a magical place and I believe its dreamy atmosphere will conquer the heart of your teen from the very first moment they set foot in it.
I have been to Venice uncountable times and every time I get that feeling of entering into a fairytale that simply takes my breath away.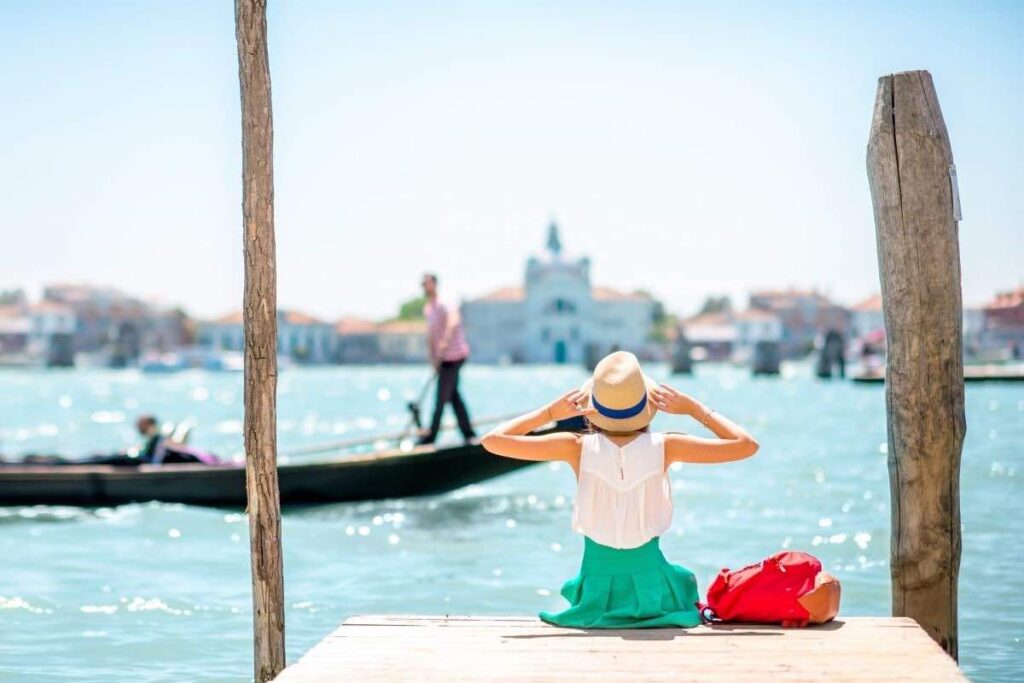 Even if I get there in a terrible mood which, let's be honest, is something a teenager may well experience, I always snap out of it the second the Canal Grande shimmers in front of me!
I believe you don't need to plan much for your teens to enjoy Venice; however, there are some experiences I think it is worth seeking out as they may stay as a highlight for them and you.
In Venice with teenagers, I recommend taking your time to visit the city center (you can follow my recommended Venice itinerary here), take the ferry to Burano island, go on a Cicchetti food tour.
In the good season, I also recommend you take the time to visit one of the best beaches near Venice, perfect for a relaxing day and a break from sightseeing.
Explore Cinque Terre with teens by train
The area of Cinque Terre is one of my favorites to visit in Italy with teenagers.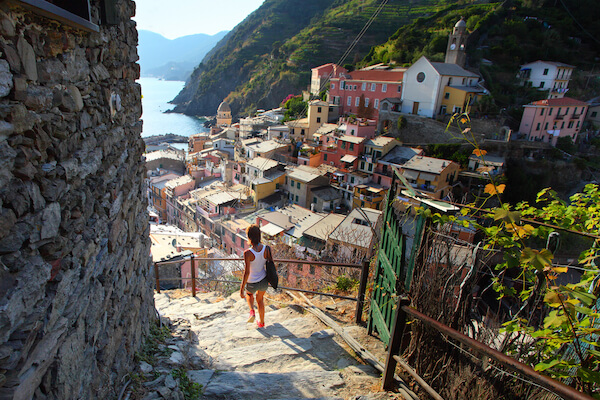 While there may be little to do here in terms of organized activities, the land and sea are so beautiful here, you can easily fill their days in a fun and entertaining way.
In the good season, I highly recommend you hike between the villages and take in the stunning views from the trails and you get a boat tour.
These are the two best ways to appreciate the beautify and the uniqueness of this area and they are also fantastic ways to spend days outdoors and away from the screen (although cameras will have quite a workout here!)
If you prefer indoor activities, this area also has some excellent cooking classes and, in Genoa, there is the aquarium which is a great place to visit at any age.
The best way to visit this area is the train. You can find here >>> my guide to the best towns in Cinque Terre
Go hiking on the Dolomites with teens
The Dolomites are a wonderful mountainous area in the northeast of Italy and a fantastic place to visit with teens who love the outdoors.
The views here are spectacular and there are very many things to do that are perfect for teenagers and young adults.
If they like to hike, the area is full of paths suitable for all ages, from leisurely strolls to full-on mountain hikes and Vie Ferrate.
If they love bouldering and climbing, there are several opportunities both outdoors and in specialized centers and, in Cortina, you even have the Olympic Ice skating rink!
For relaxing days, the area offers spas and lakes and fro when you want to catch views without effort, you can choose between the man cable cars in the area, leading you to stunning panorama points without the need to move a step!
An area I adore in the Dolomites for families is San Candido but you can find my full guide to visiting the Dolomites with family here.
Enjoy the family friendly attractions of Lake Garda
Young teens especially are likely to also enjoy Lake Garda.
Located in the northeast of Italy, close to Verona, Venice and the Dolomites, Lake Garda is a lovely place for mixing outdoor pursuits, time on the beach and fun in amusement parks such as Gardaland, one of the most popular in Italy.
Lake Garda has lovely campsites that are great for families with teens who may want to socialize and make friends while away.
You can find here >>> our Lake Garda travel guide
Soak in Italy's hot springs
If your teens are like the ones I spend my holidays with, then chances are they will adore the chance to enjoy Italy's hot springs!
Italy has several volcanic areas and opportunities to enjoy natural hot waters abound.
Depending on what you like you can choose free natural spriting like Saturnia, which you can enjoy in a wild setting, or a structures spa day in one of the many thermal centers
Fantastic places for ho springs and baths are Ischia and Tuscany. You can find here >>> my guide to Tuscany's hot springs.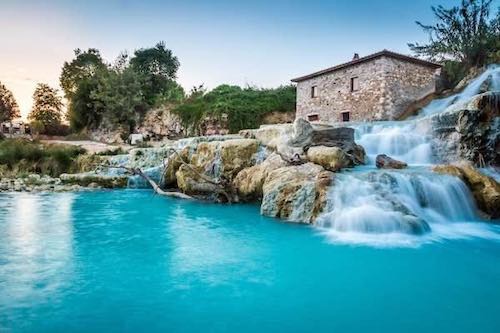 Go horse riding
If you are in Italy with teens who love horse riding, then you will be happy to know there are several areas that offer the option to spend time with horses and go on horseback tours.
Good areas for horseriding holidays in Italy are Piedmont, the Dolomites, Tuscany and Sardinia and you find local horseriding centers in most rural parts of the country.
Examples of horseriding tours for teens in Italy are:
Go hiking and boating on the Amalfi Coast
The Amalfi Coast is often mentioned as a honeymooners destination however, it is much more than that!
As well as panoramic terraces, which teens can enjoy with aperitivo as much as grown-ups, the area has fantastic waters for swimming, hiking opportunities (read here how we got on walking the spectacular Path of Lemons) and they are sure to also love the boarding opportunities the area has to offer.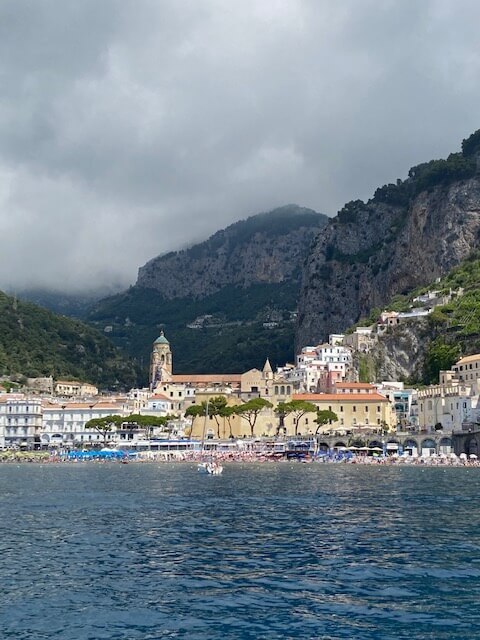 With teens, I highly recommend you plan enough time in this area to see the coast, explore the islands of Capri, Ischia and Procida at least, and go to see Pompeii and Naples, both nearby.
You can read here >>> my guide to the best towns on the Amalfi Coast to use a base to explore the area.
Tours and activities in the area you may want to consider are:
Explore the most spectacular ancient sites in Italy with teens
No trip to Italy with teens would be complete without some visits to famous historical sites.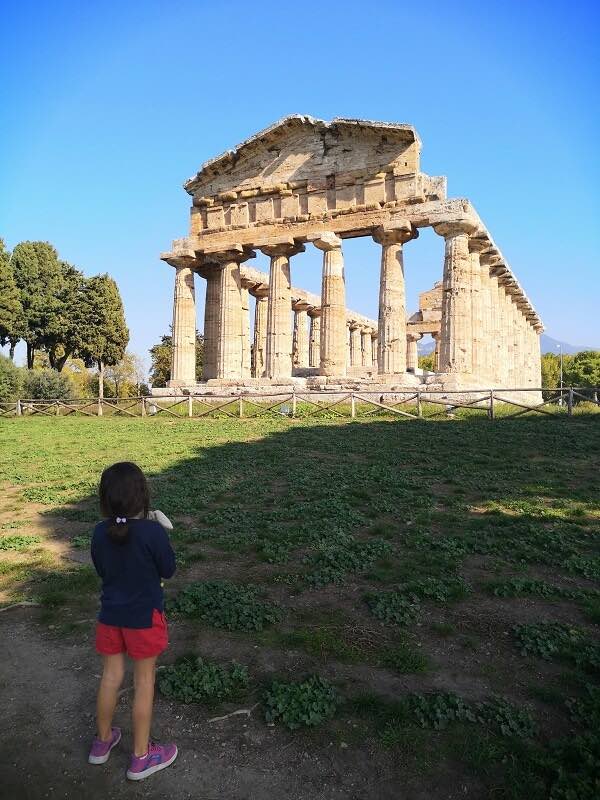 I have discussed before the best archaeological sites to visit in Italy with kids but, once you have a teen with you, the options are even more numerous.
I believe you should include at least a visit to the Colosseum Archaeological Park and one to Pompeii.
If heading to the South of Italy, Paestum and the valley of the Temples are also must-see.
Visit James Bond's Matera
Matera is one of my favorite places in Italy and it may be on your teens' radar because of the latest James Bond movie, set here.
Whatever reason you find to come to Matera, I highly recommend you add it to your Italy itinerary: the town is spectacular, pleasant, safe and unique, one of those places you will never forget and, most likely, a highlight of the trip.
You can find here >>> my travel guide to Matera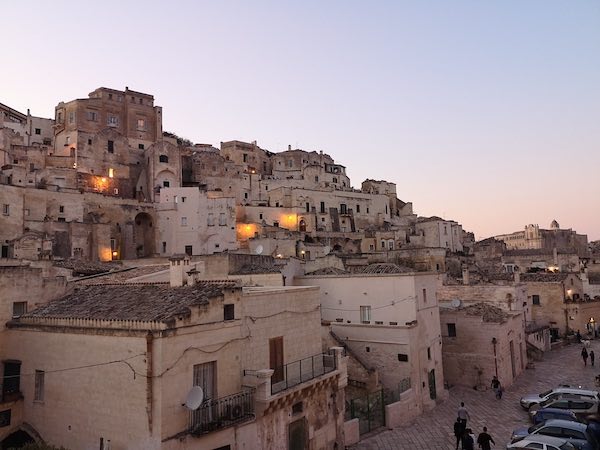 Go on food tours
If you have an adventurous eater, then there is no better way to explore Italy than through its food and the stories attached to it.
Italy has highly regional specialties so it is often a good idea to get a food tour and taste what each location has to offer.
I like to take food tours with teens as it is a good way to meet other people and get social while still spending time together.
Some fun food yours you may consider are:
Venice food tour with a local guide
Rome street food tour with a local guide
Good to know: in Italy, the legal drinking age is 18. Food tours usually involve the offer of wine tasting.
Go cycling
if you are in Italy with active teens who love cycling, then you can make the most of several cycling routes in Italy, either on your own or by joining a tour.
Lovely areas for this are the Dolomites, where you find bikes for rent in most towns, the area of Bologna and Emilia Romagna, which is flat and great by bike, and Tuscany.
Examples of biking excursions you may like are:
Florence city and Tucan countryside electric bike tour (a blessing, on those hills!)
Self-guided biking tour in Lucca, wonderful as Lucca has ancient walls that are perfect for safe cycling
Ancient Appian Way with catacombs e-bike tour (Rome)
Go on a vespa tour
vespa tours are great fun and they can be exciting for teens. depending on their age and experience, you can opt for a self-driving one or a Vespa tour with driver.
See a soccer stadium
if you are in Italy with lovers of Serie A or soccer in general, then you can plan a day at the stadium.
Depending on the time of your visit and regulations are the time, you may be able to see a match
Read here >>> how to see a soccer match in Italy
or visit a stadium.
San Siro/ Stadio Meazza in Milan offers good tours and so does Stadio Olimpico in Rome
Go shopping
Probably an obvious one if you have a fashion lover, but planning some shopping time in Italy can be a real treat for teens and adults alike.
You can find famous Italian brands and designers in all big cities and places such as Capri or Taormina but all towns have shops and independent boutiques with a huge variety of styles and price points.
If you are hoping for designer bargains, you may plan a day at an outlet such as that in Barberino del Mugello – have a look at transport info here.
How to get around Italy with teens
You can visit most of Italy by train.
All the biggest Italian cities and most localities in the north of Italy are well served by trains and you can get family offers for groups with children hp to age 17 (details vary depending on train type etc).
Websites to use to book trains in Italy are Trenitalia.it and Italotreno.it, which allow you to book directly and avoid agency/app fees.
See also >> how to get around Italy by car / train
Where to stay in Italy with teens
The main issue you may find in Italy with teens is personal space in hotels.
Hotels that offer rooms for up to 4 people are common; however, interconnecting rooms with private bathrooms or suites with receptions are harder to get, especially at a decent price point.
If you are traveling with teens and plan on staying put for at least a few days, an apartment can be a good idea. I personally recommend booking.com as I find they have a large choice and great booking/cancellation options.
In central Italy, you can also stay in agriturismo. Find here >>> my guide to picking an agriturismo in Italy.
To find suitable accommodation, also read:
I hope you enjoyed this quick overview of the best thing to do in Italy with teens and it helped you plan your trip. Safe travels!