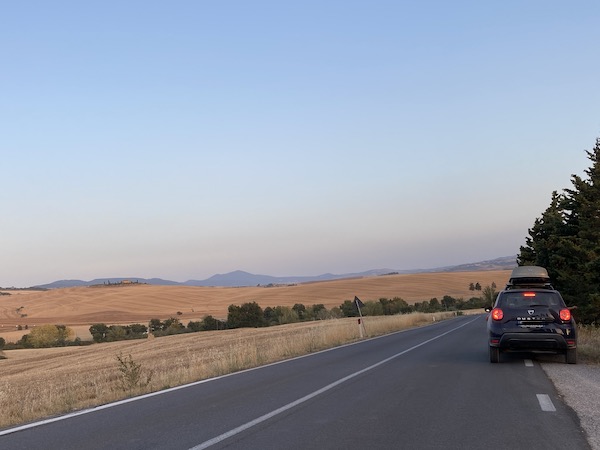 How to get around Italy: transportation guide for all types of travelers
How to get around Italy: Italy transportation guide Learn how to get around Italy by car, train, bus, ferry, uber and private drivers in Italy and more.
When planning a first trip to Italy, one of the biggest decisions to make is how to move from one place to the next.
While not huge, if compared with other counties such as the US, Canada or Australia, distances in Italy can be deceiving.
What seems a short hop may easily be a long, slow drive while longer, intimidating distances may be quickly covered by taking a fast train.
This variety of terrain and transportation option means the best way to get around Italy depends on where you are!
Some regions and areas are best discovered by car, some are much easier by train or ferry.
Some areas require you to drive yourself while others have good offerings of local car services with drivers, which can be good for day tours, winery visits and town hopping.
In this Italy transportation guide, we look at the best way to get around Italy taking into account regional differences and seasons, plus we share tips on our favorite transport options.
Please note: this post contains affiliate links. Should you make a purchase through them, we might make a small commission, at no extra cost to you.
The best way to get around Italy: summary table
| | | |
| --- | --- | --- |
| Means of Transport | Best destinations | Best for |
| Train | Main cities, Cinque Terre | Families with kids, larger groups who may not be able to source a suitably large car |
| Car self drive | All destinations except city/town centers, Cinque Terre, Amalfi Coast high season, smaller islands | Solo travelers and groups of up to 5 people |
| Car service with driver | Wine areas, Amalfi Coast | higher budget traveler |
| Bus | All | budget travelers |
| Ferry (seasonal) | Cinque Terre, Amalfi Coast, small islands | All |
The best way to get around Italy: by train
Taking the train is the best way to get around Italy if you are interested in visiting Italy's main cities and areas such as Cinque Terre.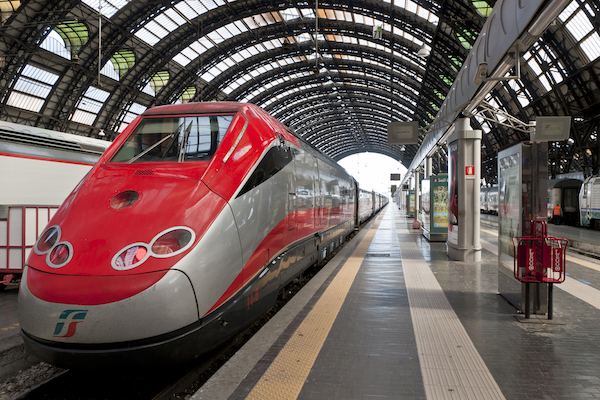 The Italian railway system is extensive and easy to use: fast trains cover long distances and slower, local trains connect smaller towns and, often, villages in an efficient and environmentally friendly way.
However, not all regions have a well-served railway network so traveling around Italy by train is not a viable option everywhere.
The train is the best way to get around Italy in the following cases:
If you are visiting main cities such as Rome, Bologna, Naples, Florence, Venice, Milan etc. In this case, you can use Italy's high-speed trains and find yourself in the center of Italy's main cities in a fast, efficient and stress-free way
If you are visiting Cinque Terre: the famous five towns of Cinque Terre are connected one to another by train, which is a fast and efficient way to see them. The train leaves you in the towns, passes often, and is cheap. It also saves you from driving and parking in the area, which is difficult and expensive, due to the narrow streets of this area and the intense traffic.
You are in a small town that happens to have good train connections such as Lucca, Ravenna, Levanto, Perugia etc.
Due to the lack of infrastructure or direct connections, the train is not as handy to get around Italy if you are planning a country stay in Tuscany (agriturismos and villas are isolated and require the use of a car), if you are going to Sicily, Sardinia or large parts os the South of Italy.
In these cases, getting around by car is a better option.
You can find here >>> our guide to traveling Italy by train <<<
How to get around Italy: by car
Getting around Italy by car is a great option if you want to be free to visit small towns away from the train line, if you are planning on country stays and visit country restaurants and agriturismo, if you are going to the South or to the Dolomites.
The best areas to visit in Italy by car are:
Puglia and the South
Sicily and Sardinia
Tuscany (with exceptions: Florence, Lucca, Pisa are also easily reached by train)
Dolomites
The worst parts of Italy to visit by car are:
Big cities and towns – city centers in Italy are open to permit holders only and, usually, a nightmare for parking and navigation
Cinque Terre – where traffic and parking make driving difficult and pricey, in high season especially
Amalfi Coast (high season) – where intense traffic and parking are tough to deal with, even for locals
Getting around Italy by car – self drive
The easiest and most cost-effective way to drive around Italy is renting a can and driving yourself.
You can find here >>> our guide to renting a car in Italy <<<
Despite potentially scary stories you may have heard about Italian drivers, driving in Italy is much easier than you may expect.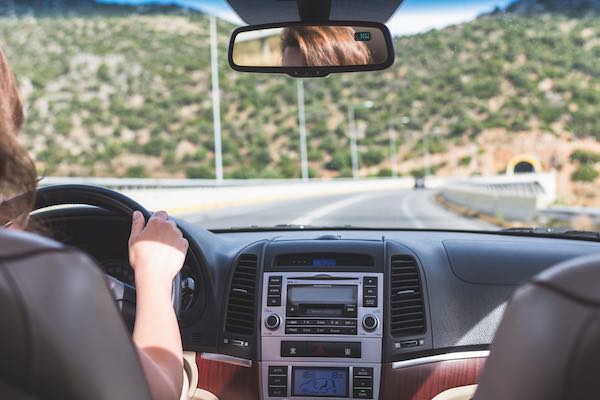 For long distances, you drive on autostrade (freeways): they are busy but offer a driving experience similar to that of UK motorways or American highways. 
Smaller roads serve smaller towns and these indeed can be taxing if you are used to motorway driving.
Narrow roads, parallel parking and inpatient drivers are common in Italy and locals will make you feel under pressure by beeping as if their life depended on it.
Usually, all you need for a safe driving experience in Italy is to know what to expect.
Luckily, we have a guide for you!
Find here >>> tips for driving in Italy + need to know <<<
Please note: driving in Italy may require you to obtain an international driving permit. If traveling with small kids, you will also need a car seat matching EU standards. We talk about this and more in the guides above: if in any doubts, check the exact requirements with the car rental agency before committing.
Getting around Italy by car – private drivers, car service and Uber in Italy
If you prefer to avoid driving yourself, it may be tempting to look for a private driver or car service.
The request for car service recommendations in Italy comes up often in my Italy with kids Facebook group as in other parts of the world taxis and private drivers are an easy and cost-effective transport option.
This is not always the case in Italy.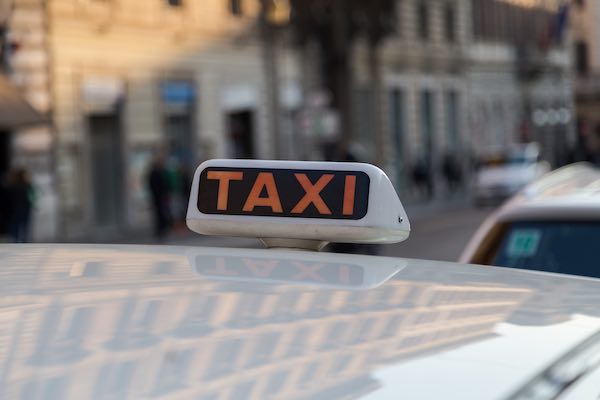 Taxis are an excellent option for inner-city travel in Italy but are very expensive once you ask them to leave the city boundaries.
Since they are local to each municipality getting a taxi from one town to the next usually incurs in very high charges ad the driver also charges you for their way back in an empty car + gas.
If you only need a one-way transport, the best option is to ask your host if they can source a private driver for you or book via a reliable transport company such as Welcome Pickups.
Welcome Pickups has a fleet of cars and vans to suit the most group, they can pick you up from airports, train stations and more.
In addition, you can get a free online quote instantly, just by adding your dates and needs on their website.
This is fantastic, as you know precisely what you are getting and the price before booking.
Find here >>> Welcome Pickups info, prices and free quote tool <<<
They also offer English-speaking drivers and car seats for kids on request.
Uber in Italy is not widely available and, even where it is, it comes in the form of Uber Black, which usually charges high prices.
Recently, the news reported an agreement between Italian authorities and Uber so things may change. however, at present, uber is not a reliable option.
So, how can you source a private driver in Italy?
My recommendations are:
For airport – accommodation transfer, option for Welcome Pickups or driver/shuttle service offered from your accommodation
For transfers to a local attraction or point of interest, consider a tour with a driver.
For instance, this tour by LivTours allows you to explore Tuscany's wine regions from Florence without having to drive yourself
For transfers in the Amalfi Coast /Pompeii area, I recommend you join this local Sorrento Travel group, where you can find many local drivers, recommendations from members and direct contacts of transfer providers
For any local stretch, I recommend you source the name of a local taxi service from your host who will know hyper-local solutions that will offer the most competent and price-efficient solution
Getting around Italy by ferry
Some areas of Italy are best explored from the water.
Ferries are a scenic and efficient way to travel certain parts of Italy: some cover long distances and may even offer overnight stretches such as Sardinia or Sicily.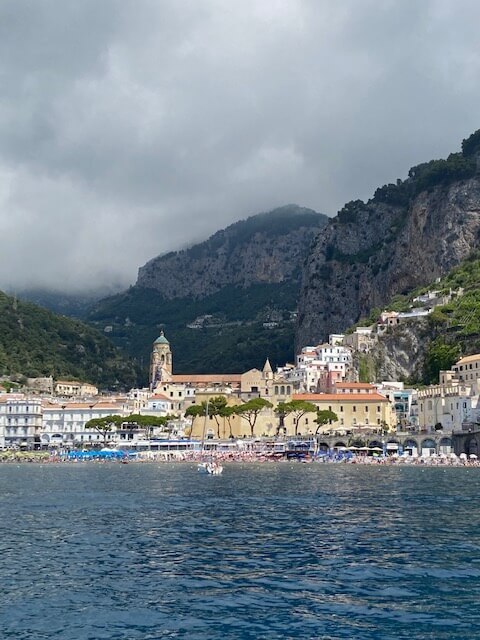 Other ferries are local and operate almost as shuttle services between popular towns.
Examples of these easy to take, shuttle style ferries and hydrofoils are:
Naples/ Sorrento to Capri, Ischia or Ponza
Salerno to Amalfi Coast
Sorrento to Amalfi Coast
Levanto / La Spezia to Cinque Terre
Venice – Venice lagoon islands.
These ferry/hydrofoil services are usually efficient as offered by several companies, which means you can often choose between a vast choice of times and types of service.
It is good to know that ferry services are seasonal and subject to sea conditions.
While main connections are guaranteed year-round, in the heart of winter the number of daily runs diminishes to a handful each day so it is paramount to plan your day with the current ferry schedule in front of you, if going in low season, to avoid issues.
Ferries are also fantastic in the good season to explore lake areas such as Lake Garda or Lake Como.
How to get around Italy by bus
An extensive network of bus services connects areas of Italy not served by the railway.
The bus is a great, cheap way to get around Italy and while it is more tiring than the trains, it offers a great alternative for areas such as Sicily of Abruzzo, where train connections are scarce.
The main issue when it comes to bus transportation in Italy is that you don't have a national service with all schedules but you often have to rely on regional/local ones, which may be hard to source online.
A great way to discover how to get places by bus and is checking on Omio, a trip planner and ticket provider that gathers all the info you may need to plan a trip from A to B by bus, train or plane.
Getting around Italy by plane
Longer distances in Italy can also be covered by plane.
This is a reasonable option if you are short on time and need to cover long stretches, let's say Milan to Sicily. However, domestic air travel in Italy is not always as convenient.
In many cases, Italian airports are far enough from the city center to add a long transport time to/from them. Also, since the service is often offered by budget airlines, delays are possible and the level of service is often low
In most cases, high-speed trains are more convenient than planes so I recommend you check both options before committing.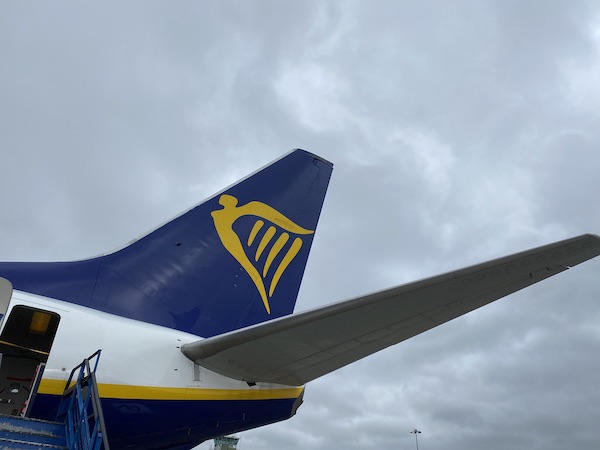 The best way to get around Italy by region
As mentioned above, the best way to get around Italy depends on where you are. At a glance, these are our tips on how to get around Italy by region.
If you are not sure what region your favorite attractions are in, have a look here >>> our guide to the regions of Italy.
Valle D'Aosta: train and car
Piedmont: train, car for vineyards and country stays
Lombardy: train and bus. Milan is best visited on foot.
Veneto: train and bus. Venice is best visitied on foot
Trentino Alto Adige: car, train for bigger centers, bus
Friuli venezia Giulia: train, bus, car
Emilia Romagna: train, bus. Bologna is best visited on foot
Tuscany: car, train for the main city, some coastal towns, Lucca, Pisa
Liguria: train, ferry (summer)
Umbria: car, train on selected routes (Perugia, Orvieto), bus
Abruzzo: car and bus
Le Marche: car and bus
Molise: car and bus
Lazio: train, car, bus. Rome is best visited on foot
Sardinia: car
Sicily: car
Campania: train, ferry, car (low season)
Calabria: car, train in selected areas
Basilicata: car
Puglia: car
More Italy travel tips
Planning a trip to Italy? Don't forget to also check out our 100+ Italy travel tips and our guide to planning a first trip to Italy!
This website has over 200 guides to help you plan tour trip to Italy. You can use the search function at the top to find destinations and topics relevant to your trip.
If you are traveling to Italy with kids, don't forget you can also join our free Facebook Group Travel Italy with kids, where you can connect with me and many other friendly parents for insight and practical tips for your upcoming vacation.