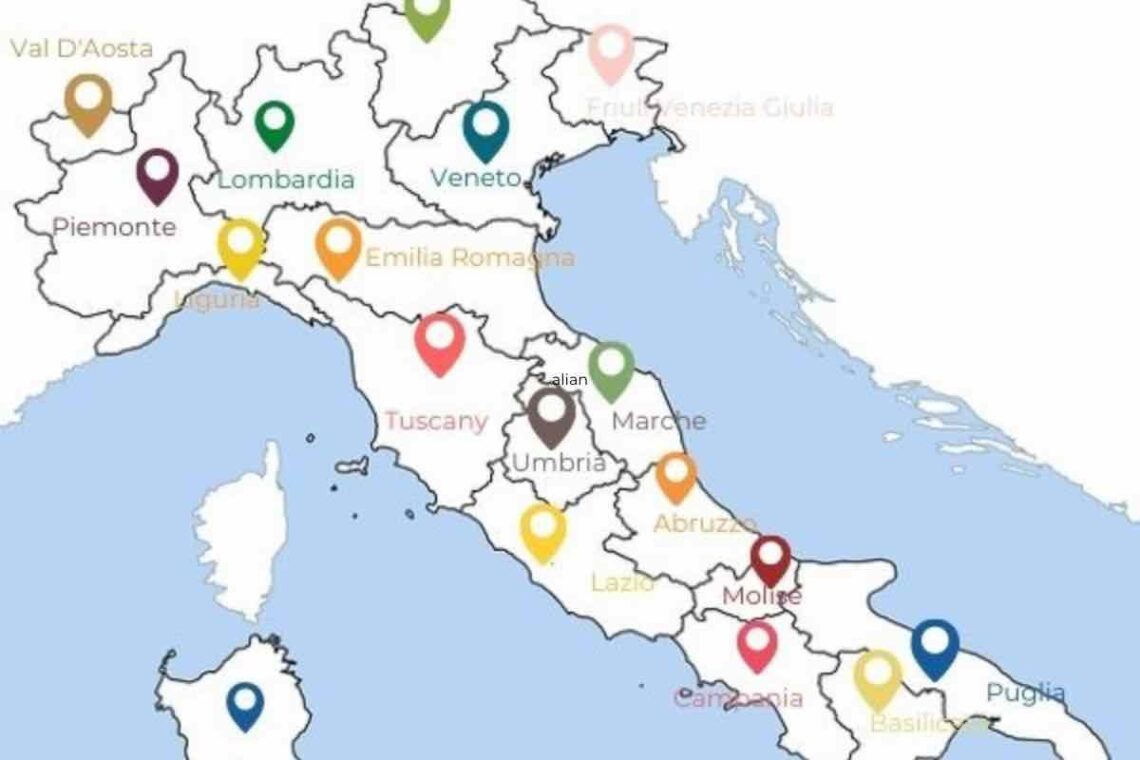 Regions of Italy: all you need to know to plan a trip (with map)
Essential guide to the regions of Italy: what they are, their names, location, most important towns and most famous attractions for visitors.
Italy it organized in 20 regioni, Italian administrative regions.
Each regione has a main city, called capoluogo di regione, and is subdivided into smaller areas called provincie (provinces), each of them with a local capital (capoluogo di provincia).
The regions of Italy are an important part of Italian identity and you often hear them mentioned when discussing where someone is from and they also often come up in talks about travel and itineraries, which is why I believe this article can be of use to you when planning your Italy trip!
Some regions are known as travel destinations, Tuscany and Sicily being the perfect example of this, while others are overshadowed by some of their most famous locations.
This is a list of Italian regions with their names, a map and the most famous attractions in each.
Good to know: food wise, each region has its own specialties. Find our guide to Italy's regional food here.
Need to know: current health and safety regulations limit the opportunities to move in between region and, at times, even between provinces and municipalities. If planning any travel in Italy in 2021, please take this into account, check official sources at the time of travel and abide by regulations at all times.
The 20 regions of Italy
Italy regions quick chart:
| | | |
| --- | --- | --- |
| Name of the Region | Main city | Most visited localities |
| Val D'Aosta/ Aosta Valley | Aosta | Mont Blanc/Courmayer, Cervinia/Matterhorn, Gran Paradiso National Park |
| Piemonte / Piedmont | Torino/Turin | Turin, Alba, Lake Orta area |
| Lombardia/ Lombardy | Milano/Milan | Milan, Lake Como, Lake Maggiore, Lake Garda West Shore |
| Veneto | Venezia/Venice | Venice, Verona, Lake Garda (Eastern shore) |
| Trentino Alto Adige | Trento/Bolzano | Dolomites |
| Friuli Venezia Giulia | Trieste | Trieste, Lignano Sabbiadoro area |
| Emilia Romagna | Bologna | Bologna, Parma, Ravenna |
| Liguria | Genova/Genoa | Cinque Terre, Genoa |
| Toscana/Tuscany | Florence | Florence, Siena, Chianti region, Val d'Orcia region |
| Marche | Ancona | Urbino, Numana |
| Abruzzo | L'Aquila | Gran Sasso National Park |
| Umbria | Perugia | Assisi, Orvieto, Perugia, Spello, Gubbio |
| Lazio | Rome | Rome, Civita di Bagnoregio, Ostia Antica |
| Campania | Naples | Amalfi Coast, Sorrento, Capri, Pompeii, Mount Vesuvius |
| Molise | Campobasso | Termoli |
| Puglia/Apulia | Bari | Alberobello, Bari, Lecce |
| Basilicata | Matera | Matera |
| Calabria | Reggio Calabria | Tropea |
| Sicilia/Sicily | Palermo | Palermo, Taormina, Siracusa, Valley of the Temples, Noto Valley |
| Sardegna/Sardinia | Cagliari | Costa Smeralda, Orosei, Golfo dell'Asinara, Alghero, Cagliari |
The special statue regions of Italy (Regioni a Statuto Speciale)
Among the 20 regions of Italy, 4 stand out for being 'special statute' regions, meaning regions with a status that is unique to them and that grants to them more autonomy, due to specific historical and/or geographical reasons.
These are:
Valle d'Aosta/Vallée d'Aoste/Aosta Valley
Trentino-Alto Adige/Südtirol
Friuli Venezia Giulia
Sicilia/Sicily
Sardegna/Sardinia
This is an important thing to know if you are planning on living in Italy however, it doesn't affect your travel plans and it is an administrative organizational you can largely ignore.
Regions of Italy map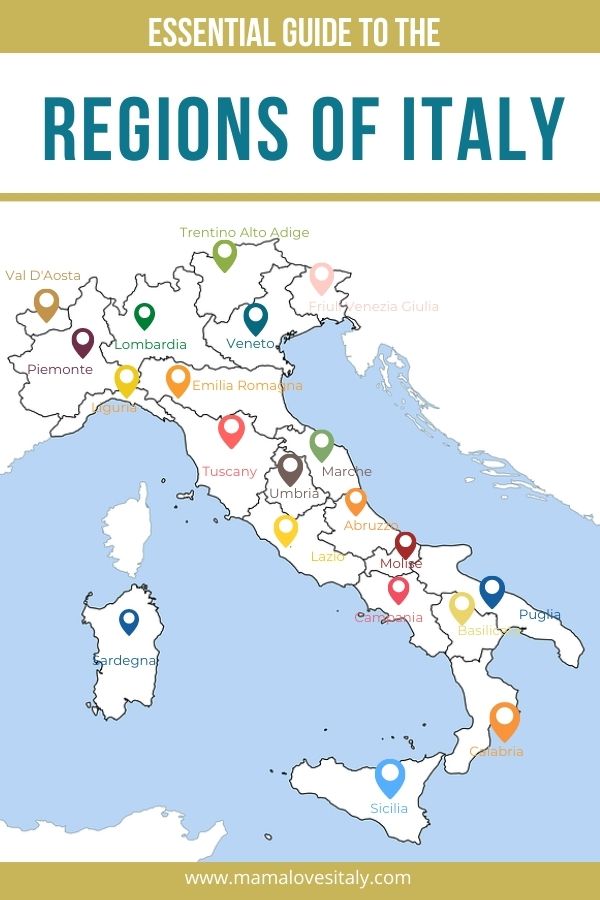 What to see in each Italian region
Compiling a comprehensive list of all there is to see in each region is an endless task and arguably not the most useful either, from the point of view of planning travel. Instead, I felt it was useful to outline the most famous Italian attractions in each region and give you travel resources about each – I will add guides as we add them, bookmark this article for later or pin it for east access!
The list is in random order:
Lazio
Lazio is the region of Rome as, as such, one of the first Italian regions visitors experience.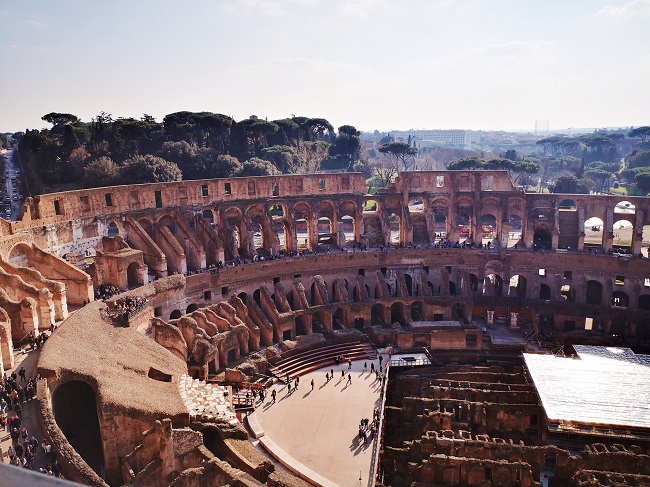 The region has 5 provinces: Roma, Rieti, Frosinone, Latina and Viterbo and while it has many beautiful attractions, sees tourism focussing mostly in the city of Rome, other areas being frequented mostly by locals.
The most famous places in Lazio are:
Travel by: car, train
Tuscany
The region of Tuscany is one of the powerhouses of Italian tourism, a place so rich of tourist attractions it can easily be the only focus of a trip to Italy, no matter how long!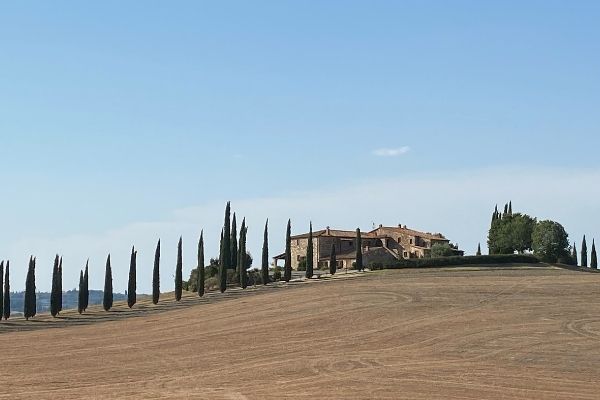 Tuscany is the land of rolling hills, vineyards, medieval villages and it is home to Florence and many of the most exquisite examples of Italian renaissance art. A wonderful place for art lovers, wine lovers and families (find why we love Tuscany with kids here).
The region is organized in provinces: Firenze, Siena, Lucca, Prato, Pistoia, Grosseto, Livorno, Pisa, Arezzo, Massa e Carrara.
The most famous places to visit in Tuscany are:
Tavel by: train and car
Liguria
Liguria is the thin, long region in the north west of Italy where the Alps meet the sea. Liguria is stunning and unique: here, the mountains plunge into the Mediterranean and this creates wonderful unique landscapes that rea tthe visitors to both hiking and swimming opportunities.
Its main cities are Genova/ Genoa, La Spezia, Imperia and Savona.
Liguria is often called the 'Italian Riviera' (Riviera Ligure is however more appropriate) and is mostly known for the following localities:
Cinque Terre – famous UNESCO site made of 5 colorful fishing villages perched on high cliffs
Genoa, its capital city famous for an ancient city center and port
Portofino, glamorous and colorful seaside town
Travel by: train
Veneto
Veneto is in the north east of Italy and it is one of the most famous regions in the country. Blessed with beautiful mountains, sandy beaches and some of the most beautiful cities in Italy, this is a stunning, well served region with plenty to offer to its visitors.
Its provinces are Venice, Verona, Padova, Rovigo, Vicenza, Belluno, Treviso.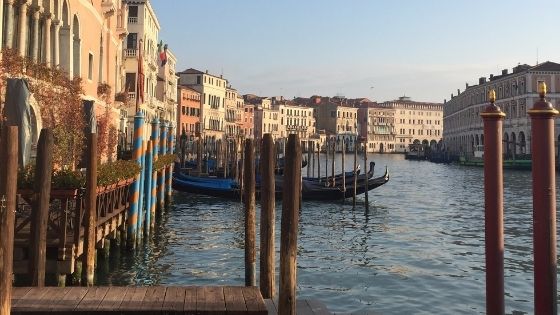 The most famous localities and areas in Veneto for tourists are:
Lake Garda (East side)
Veneto Palladian Villas
Prosecco wine region
Travel by: train and car
Trentino Alto Adige
Trentino Alto Adige is a mountainous region in the north east of Italy, peculiar in appearance and culture thanks to the presence of the high peaks of the Alps and a strong Austrian influence (the area is bilingual).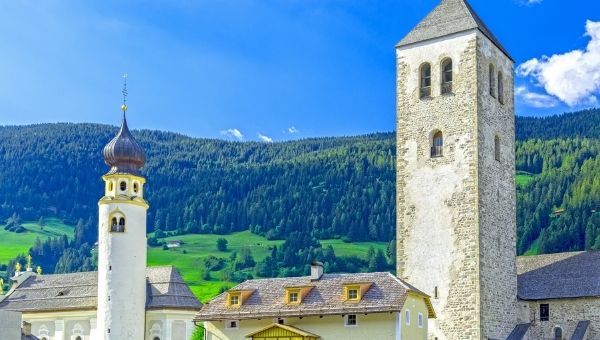 The two provinces of the region are Trento and Bolzano and tourists usually come here for hiking opportunities (summer) and skiing opportunities (winter) on the Dolomites.
Famous attractions in the area are:
Christmas markets, very beautiful and popular in this area
San Candido, one of the prettiest towns in the area and a famous tourism spot in both summer and winter
Lake Braies, one of the most photographed lakes in Italy
Bolzano, the main city in this area a lovely getaway to discove this beautiful region
Travel by: car
Lombardia / Lombardy
Lombardia is the region of Milan. Large, beautiful and industrialized, Lombardia has many beautiful historical towns and beautiful nature in the area of Como and Lake Maggiore, two of its most famous and visited localities.
The provinces of Lombardia are: Milano, Bergamo, Brescia, Como, Cremona, Lecco, Lodi, Mantova, Monza, Pavia, Sondrio, Varese.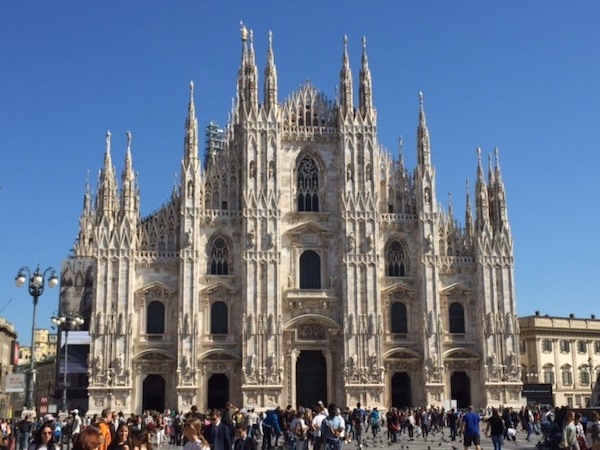 The most visited areas in Lombardy are:
Travel by: car and train
Val D'Aosta
Val D'Aosta is the small, beautiful, Mountain region in the north western corner of Italy. Comprising of only one province, Aosta, is it a beautiful place for outdoor pursuits and it is especially popular in winter for skiing, thanks to the skiing area of the Mont Blanc and Mount Matterhorn.
In summer, if offers wonderful hiking opportunities in the Gran Paradiso National Park.
Among the most famous areas here you find:
Aosta
Gran Paradiso National Park
Cervinia
Courmayeur
Saint Vincent
Valtournenche
Travel by: car
Friuli Venezia Giulia
Friuli Venezia Giulia is the region in the north east of Italy, between Veneto and Slovenia. Despite having some wonderful cities and natural area, it is largely ignored by international tourism which means a visit here feels even more special as you feel you have stumbled upon a hidden gem!
The provinces of Friuli Venezia Giulia are Trieste, Udine, pordenone and Gorizia.
The most famous places to visit in Friuli Venezia Giulia are:
Trieste, a stunning, elegant city with an important history and literary spirit
Cividale del Friuli, wonderful and medieval
The mountains in the Udine region
Ligniano Sabbiadoro, famous beach resort locality
Travel by: car and train
Emilia Romagna
Emilia Romagna is the region usually associated with Italian food excellencies, Italy's food valley.
The landscape here is dominated by the flat and beautiful Po valley and by some stunning historical cities as well as by, indeed, food production factories!
The provinces of Emilia Romagna are: Bologna, Ravenna, Parma, Ferrara, Forli, Modena, Piacenza, Rimini, Reggio Emilia.
Among the most popular and famous places to visit in Emilia Romagna there are:
Bologna – beautiful, historical university town
Ravenna – home to some of the most beautiful Bizantine mosaics in Italy, not to be missed
Parma – the birthplace of Parma ham and parmigiano, perfect for food lovers (this is a great place for food tours)
Rimini and Riviera Romagnola – a favorite for sea and sun vacations on sandy beach with plenty of evening entertainment
Travel by: car and train
Umbria
Umbria is a beautiful landlocked region often referred to as 'the green heart of Italy', thanks to its beautiful countryside. The region is a paradise of rolling hills and historical towns and it is also well known for olive oil and ceramics, two of the excellencies of this area.
This is a lovely destination for history lovers, relaxing in the country and for buying authentic Italian souvenirs.
The provinces of Umbria are: Perugia and Terni.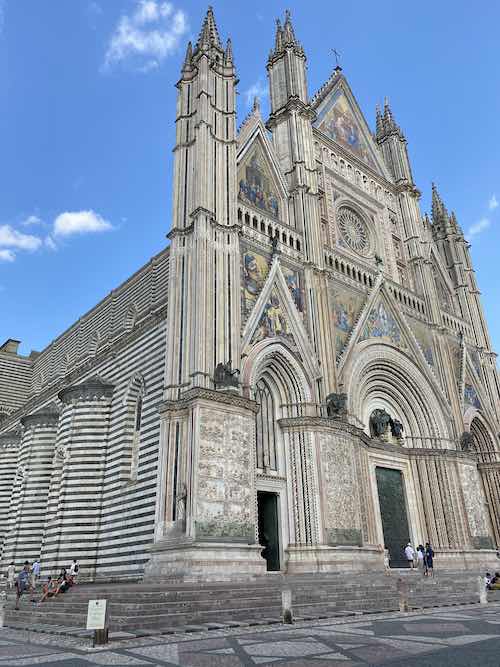 The most famous places to visit in Umbria include:
Perugia – a beautiful historical town famous for, among other things, chocolate
Orvieto, home to one of the most beautiful cathedrals in Italy
Assisi, home to St Francis
Spello, Gubbio and Todi, regularly mentioned as some of the prettiest towns in Italy
Castelluccio, an area most visited in spring when it becomes one of the best places in Italy to see wildflowers
Travel by: car
Marche
Marche or le Marche are one of those regions tourism seems to have forgotten however, it has plenty to offer to its visitors. Beautiful towns and a stunning coastline are what attracts people here the most and the slower affluence of tourism also makes it a great budget option.
Provinces in Marche are: Ancona, Ascoli Piceno, Urbino, Fermo, Macerata.
The most famous places to visit in le Marche are:
Urbino, stunning medieval town with an impressive castle
Numana and its coast, a wondeful stretch of sandy beaches popular in summer especially
Travel by: car
Campania
You never hear people saying they are going to visit Campania as a region but actually, this is one of the richest regions in Italy when it comes to tourist attractions!
Blessed with a stunning coastline and some of the best food in the country, Campania always features in Italian itineraries and is perfect for people looking to experience pretty villages, sea and sun destinations and historical sites.
The provinces of Campania are: Naples, Salerno, Avellino, Benevento and Caserta.
The most famous places to visit in Campania are:
Travel by: car, train, ferry
Molise
Molise is a small region in the south of Italy so overlooked by tourism, even Italians often ignore its beauty. However, Molise is beautiful and one of those places you can just foresee one day to be 'discovered' and attract large numbers of people charmed by its unspoiled, remote beauty.
the provinces of Molise are Campobasso and Isernia and the one place people usually know in the area is Termoli, a lovely village on the coast.
Travel by: car
Puglia / Apulia
Puglia is the heel of Italy, a long, beautiful region almost entirely surrounded by the Mediterranean and blessed with beautiful nature and lovely towns.
Italians have loved Puglia as a destination for centuries however, it seems the region only recently attracted international attention but it is catching up fast! Home to stunning beaches, amazing food and lovely towns, Puglia is perfect if you want a vacation that mixed sightseeing and the opportunity to enjoy the coast.
The provinces of Puglia are Bari, Barletta, Brindisi, Lecce, Taranto and Foggia.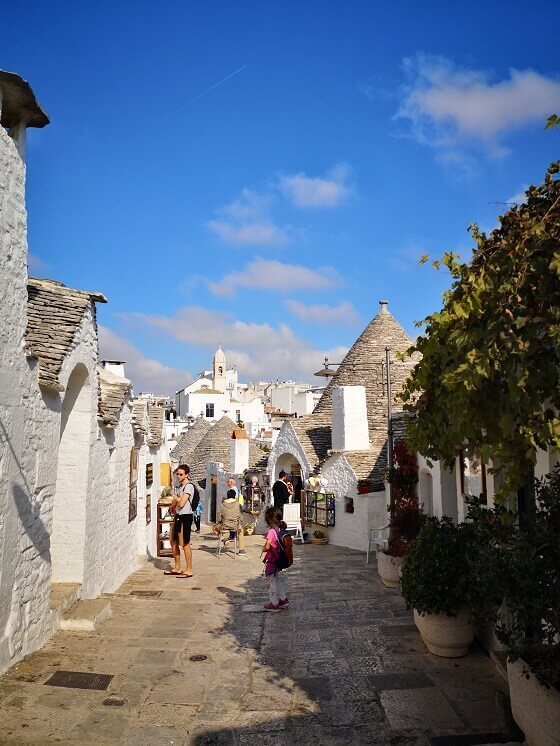 The most famous places to visit in Puglia are:
Alberobello, Unesco workd heritafe site and home of the trulli
Trani, a wonderful coastal town nicknames 'pearl of the Adriatic' for its beauty
Martina Franca, the adorable white town and the home of the unique 'Martinese Baroque'
Castel del Monte, Unesco world heritage site
Lecce, the 'Florence of the South'
Locorotondo and Martina Franca, pretty whitewashed towns
Polignano al Mare, now an Instagram sensation thanks to its impressive rocky promontory
Salento area, blessed with wonderful beaches
Travel by: car
Basilicata
Basilicata is a small, landlocked region in the south of Italy with a peculiar history: poor and largely forgotten for centuries, Basilicata was 'rediscovered' in the late XX century and has now arisen to world notoriety thanks to its most famous city: Matera.
Basilicata has two provinces, Matera and Potenza.
The most famous area here is Matera, one of the oldest cities in the world and a place with unique appearance and history. Learn all about Matera here.
Travel by: car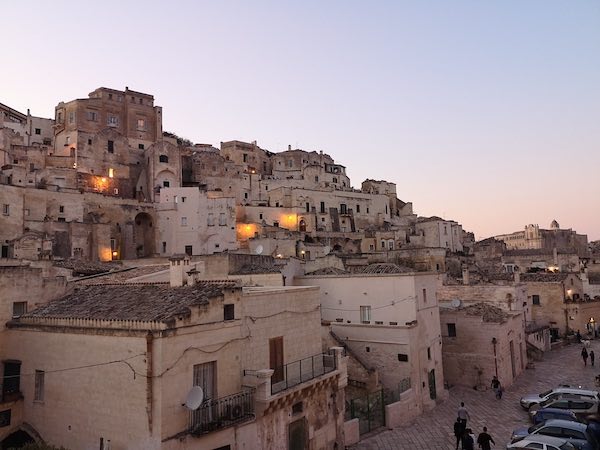 Calabria
Calabria is the pointy part of the Italian boot, the long southern Italian region stretching towards Sicily. Calabria is a beautiful, varied region with a beautiful coastline and it is a popular destination especially for sea and sun vacations.
The provinces of Calabria are: Reggio Calabria, Catanzaro, Cosenza, Crotone, Vibo Valentia.
The most popular places in Calabria for visitors are:
Tropea
Scilla
Crotone
La Sila National Park
Travel by: car
Sicilia / Sicily
Sicily is one of the island regions of Italy and it is located immediately to the south east of mainland Italy. Sicily is a very popular tourist destination and it has a lot to offer to all types of travelers: a road trip in Sicily will allow you to enjoy historical towns, beautiful archaeological sites, stunning beaches and taste some of the best food in Italy.
The provinces of Sicily are: Palermo, Trapani, Agrigento, Ragusa, Catania, Messina, Caltanissetta, Enna, Siracusa.
Travel by: car
Among the very many places to visit in Sicily, the most famous are:
Palermo
Erice
Marsala
The valley of the temples
Noto valley and its baroque towns
Piazza Armerina and its Roman mosaics
Catania and Mount Etna
The islands
Sardegna/ Sardinia
Sardinia is a large, beautiful island region of Italy, immediately to the east of Italy's boot.
Blessed with some of the best beaches in the country and the Mediterranean in general, Sardinia is a wonderful destination for sun-seekers especially and anyone who wants to enjoy its crystal clear waters.
The provinces of Sardinia are: Cagliari, Sassari, Nuoro, Oristano
Among the most popular places to visit in Sardinia there are:
Costa Smeralda
Orosei
Cagliari
Alghero
Asinara
Travel by: car, ferry
I hope you found this quick overview of the regions of Italy and the most famous places in each useful. Safe travel planning!