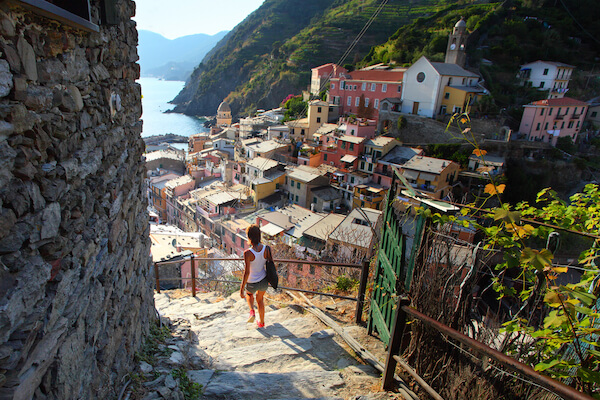 100+ must have Italy travel tips for first time visitors
Tried and tested Italy travel tips: no-nonsense advice to plan your trip to Italy and make the most of your time, by a local.
This website is packed with travel tips for Italy.
Each article is either a guide to an Italian destination with tips to make the most of your time or an actual practical travel guide to plan your stay, create your itinerary and navigate Italian culture and peculiarities.
Sometimes, however, you may want tips to be laid out in a handy list and so, here we are! These are my top 100 tips for traveling to Italy!
Please note: this post contains affiliate links. Should you make a purchase, we might make a small commission.
As an Amazon Associate, I earn from qualifying purchases.
My top 100 Italy travel tips
Too many to read now? Save them for later!
Travel Planning tips – When to go
1. Pick the right season – Italy has 4 seasons, different from each other and often also very different depending on where in Italy you are.
Make sure you pick the right one for the type of trip you want!
2. Go to Italy in winter for skiing on the Alps or if you don't mind wrapping up for sightseeing.
Click for my guides to: Italy in December, Italy in January, Italy in February
3. Go in summer if you don't mind high temperature and scorching sun or you want to experience some of Italy's beautiful beaches
Click for my guides about Italy in June, Italy in July, Italy in August (coming soon)
4. Go in spring for the best weather (bar the occasional shower of rain) and if you don't mind the crowds
Click for Italy in March, Italy in April, Italy in May
5. Go in the fall for crisp weather and lower crowds
Click for Italy in September , Italy in October, Italy in November
6. Do not assume low season is quiet everywhere. The variety in Italy's landscapes and temperature means that different areas get tourism at different times.
Rome, for instance, is very crowded in October, while the Amalfi Coast and Cinque Terre are quieter at that time.
Check individual area guides to know what to expect in each season.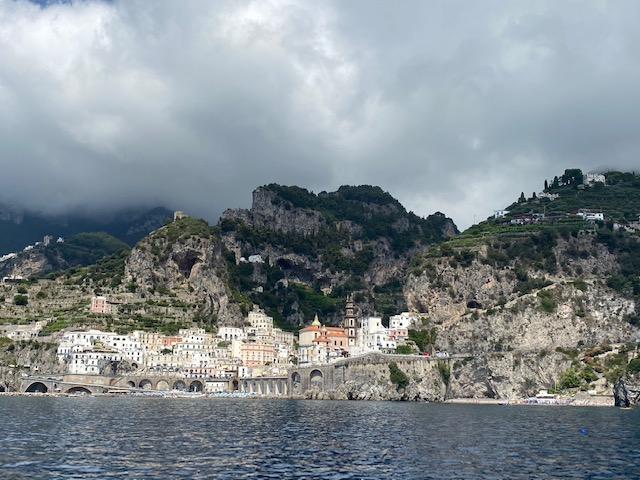 Italy Travel tips: getting ready to travel
7. Check travel advisory in advance and immediately before your trip.
Click on the following links for official info if traveling from US, Canada, UK, Ireland, Australia, New Zealand and do check with your local Italian embassy if in doubt.
8. Get all the right documents – Check with the Italian Embassy /Consulate closest to you what documents you need to enter Italy, how long you can stay and if a visa is needed.
Also, check the official website of the Italian Foreign Office and Visa requirements is here
9. Bring kids' birth certificates – if traveling with a child with a surname different from yours, you may be asked to show proof of your relationship with them and/ or authorization to travel.
If you are their parent, a birth cert is usually enough while guardians may need additional documentation: ask the embassy closest to you for current regulations on this regard.
10. Get the right luggage – Steps, cobbled streets, narrow hotel staircases, train journeys… whatever your style of travel, proper bags can go a long way to make your trip to Italy easier.
You can find our recommendations on the best luggage for Italy here
11. Decide your must see and visualize them on a map.
Italy has beautiful, famous destinations all over its length so familiarizing yourself with a map of Italy and the actual locations of the places you want to see goes a long way to plan an itinerary that minimizes transport time and allows you to see what you want.
This map gives a first overview of where some of Italy's most popular destinations are located (click to enlarge).
The distance between the Northernmost location and the Southernmost is over 1500Km.
12. Make a realistic itinerary Italy is small enough that you can see several places even in a short amount of time.
However, each destination is packed with things to do so while you can 'do' Florence in a day, there is no doubt that you need more than that to actually 'see' Florence.
If you have less than a week, one main city and local day trips are probably your best bet (Venice and Verona, Florence and Chianti, Milan and Lake Como).
In general:
Florence and Tuscany can be easily combined even with a few days available
Rome and Florence and easy to reach from one
Venice can be easily reached from Florence
Cinque Terre can be combined with Florence
Amalfi Coast can be combines with Rome or Naples
Some itineraries to get you started are: one week in Italy itinerary ideas; 10 day Italy itinerary ideas; 5 days in Sicily; 5 days in Tuscany; northern Italy itinerary; southern Italy itinerary
13. Don't write off a destination as not family friendly
Some Italian destinations have a reputation for being family unfriendly due to steps and challenges for families with strollers.
Indeed, some places are easier than others to negotiate with a toddler however, with the right tips you can visit pretty much anywhere even with small kids.
Check our Family Guide to the Amalfi Coast with kids and our Guide to Cinque Terre with kids for tips on two areas that worry families but are actually wonderful with children!
14. Don't write off a destination as too touristy
Some destinations in Italy are so popular and crowded, they can prove hard to take.
However, they are usually popular for a reason so writing them off entirely can result in you missing out on something special.
Pisa is a perfect example of this: it is infuriatingly busy but out of this world beautiful.
Consider both sides of the medal when deciding whether including these destinations in your itinerary may be worth the discomfort of large tourism crowds.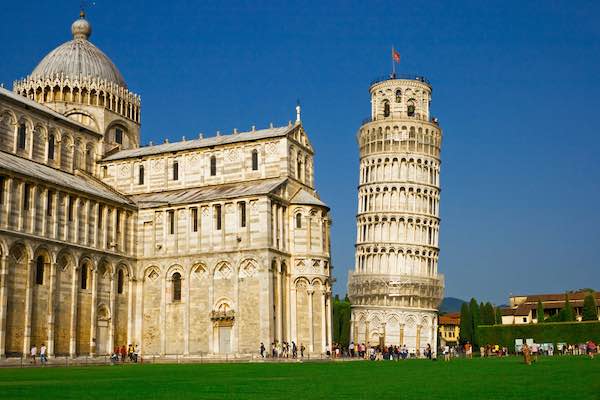 15. Book big attractions in advance – Italy gets very busy and even in the low season you may find yourself surrounded by large crowds so you need to be prepared.
Always book popular attractions in advance and do pick a slow travel season for some respite from mass tourism.
Venice is remarkably quiet in the fall and so is the Amalfi Coast
Rome is busiest in October and in the spring but is wonderful and quiet in February
Tuscany is a delight in the autumn
If you can, book travel during the slowest time and always book tickets in advance for main attractions:
16. Consider the best airport – Italy has many airports, some with good connections with the rest of Europe too.
Some of the most convenient in terms of location are
Milan – good for Milan, Lake Como, Cinque Terre and high speed trains South
Bergamo – small airport convenient for Milan and Venice
Venice – Venice, Dolomites, high speed trains South
Verona – Lake Garda, Venice, Dolomites
Bologna – Bologna, trains to Florence and Rome
Florence – Florence, Tuscany, trains to Rome, Milan, Venice
Rome – Rome, anywhere reachable by train
Naples – Amalfi Coast
Bari – Puglia
Catania – Sicily
The closest airports to Cinque Terre are Genoa and Pisa. The closest airport to Lake Garda is Verona.
17. Expect small airports to be tiny Italy has many small airports now popular with tourists thanks to low-cost airlines such as Ryanair.
They can be excellent for cheaper deals but do expect most of them to be tiny!
It is very common for smaller airports in Italy to have little more than a runway.
Do not plan an overnight airport stay and don't arrive many hours in advance without checking exactly what they offer in terms of facilities
18. Check carefully where the cruise port is.
If you are traveling to Italy by cruise ship, double-check how far the cruise port is from the city you want to visit.
Civitavecchia, the 'port of Rome' is very far from the city and this will impact on your ability to visit Rome city center from the ship.
Check carefully distances and transport options when deciding whether to explore on your own or join an organized cruise excursion.
19. Evaluate carefully the distance on recommended 'day trips' – always double check the duration of day trips.
Some of the day trips to popular destinations (Cinque Terre from Florence, Amalfi Coast from Rome) foresee very long days on the road.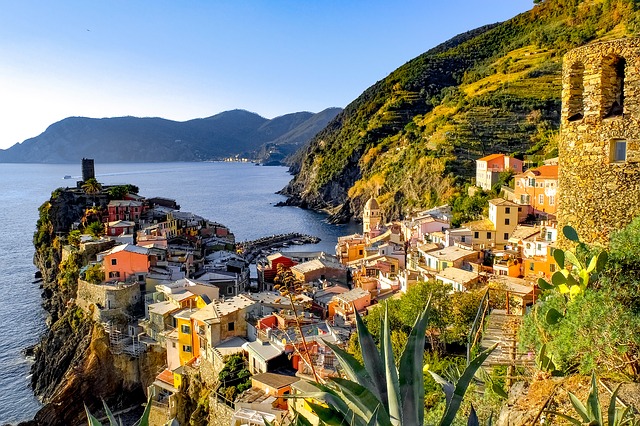 When planning, do consider carefully if that is the best use of your time and, if you can, break them up into 2 day stays. Italy gives its best to slower travelers!
20. Remember many museums are closed on Mondays – make sure you take this into account when planning your itinerary
21. Factor in Public Holidays – Public holidays can also affect your ability to visit attractions.
Important ones to know are 1st and 6th January (Epiphany), Easter (Friday to Monday), 15th August, 1st November, 8th, 25th, 26th December and individual cities also have local festivities.
Check opening hours of individual attractions if traveling at these times.
Traveling around Italy
You can find all our tips for driving in Italy here however, these are some to get you started:
22. Book car rental well in advance – I like AutoEurope as a quick way to compare prices from several reliable car rental agencies
23. Do expect smaller car rental offices to be closed at weekends – factor this is especially if returning the car at a location other than a big airport
Read here >>> our tips for renting a car in Italy
24. Consider bringing your own car seat for kids – especially if traveling with a baby who needs a rear-facing car seat as not all companies have them.
Make sure your car seat has an EU safety standard sticker and it is therefore deemed legal and safe for use in Italy.
25. Get an international driving permit – you may need an International driving permit to drive in Italy.
Check with the authority closest to you how much in advance to get one, where, and the exact rules that may apply to your case.
26. Expect manual cars – automatic cars are available but usually come at a higher price point
27. Remember in Italy we drive on the right hand side of the road
28. Blue parking lines mean you need to pay to park – bring coins as most parking machines do not accept cards
29. Be aware of ZTL in small towns – ZTL means 'Zona Traffico Limitato', areas only open to traffic of permit holders.
Watch out for them as fines are steep and the signs not always very well placed!
Find here >>> all my tips for driving in Italy <<<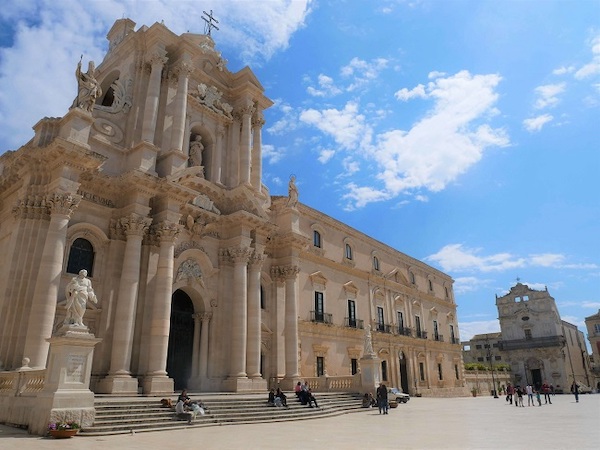 30. If you break traffic rules, expect fines to reach you months later. This happens very often and usually to people who didn't even realized to have overstepped the mark in towns with ZTL.
If you receive a fine many months after you are home, do not presume it is a scam: it may well be a fine that took time to reach you.
Talk to your car rental company if in doubt.
31. Bring cash for motorways Motorways (Autostrade) in Italy are expensive. It is useful to have both cash and card on you
32. Abide traffic rules – obviously, but worth saying: do not presume the cliche of the traffic crazy Italians to mean you can get away with breaking the rules of the road. Stay safe!
33. Never ever drink and drive – more important than ever to remember if you are planning on wine tasting.
Always get a driver or stay at your winery of choice.
34. Embrace train travel – Trains are a wonderful way to get around Italy, especially in the North where the network truly is outstanding.
I recommend you avoid the car and opt for the train if traveling between:
Rome Florence / Venice / Milan /Naples
Cinque Terre
Opt for ferry transfers on the Amalfi Coast
35. Book high speed trains in advance – bookings open usually 120days before your trip.
You can buy tickets on: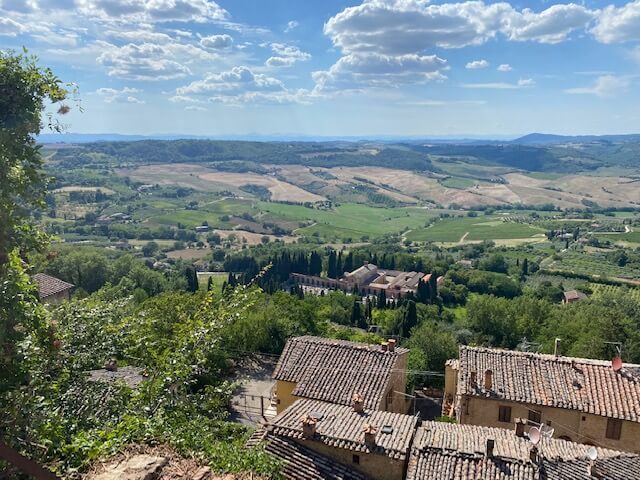 36. You can get regional train tickets last minute – from machines at the station or the local ticket office
37. Always validate your ticket – validating machines are on all train platforms.
Use them to stamp your ticket before boarding the train. This is paramount especially if you have open tickets as not validating them is equivalent to riding without: checks are in place and fines steep.
38. Look for offers – the Italian railway website is a bit of a nightmare to navigate but does have good offers especially for families and groups. Check solutions here
Italy with kids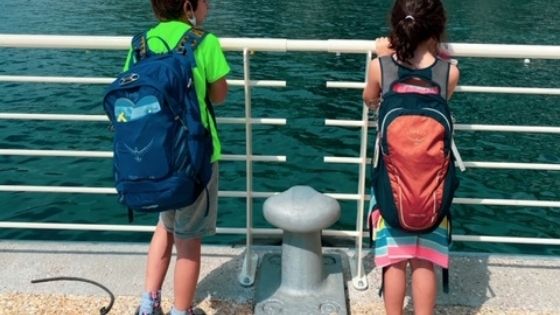 39. Bring a stroller, even if sometimes a carrier will be your best bet! Read why we recommend a stroller and our tips for using a pushchair in Italy here and our tips for visiting Italy with a baby or toddler here
40. Bring a portable high chair, for rentals and meals out. Good portable ones are:
41. Bring a carrier – find our favorite baby carriers for Italy here
42. Know where to buy diapers and baby gear (read here) so you never run out of essentials.
43. Don't expect state of the art playgrounds everywhere – playground standards in Italy vary greatly. Be prepared for a bit of everything!
In our family guides, we always mention cool playgrounds if we come across them.
44. Don't expect 'things to do' everywhere – many localities in Italy, especially smaller ones, do not have much to offer in terms of activities but are worth visiting for the beauty of the location and views.
This is the case also for kids recommended 'with kids' – a piazza to run around or a pretty street for spotting cats are often the best thing small towns can offer and the trip highlight for little visitors!
Check out our family guides to Venice with kids | Lake Garda with kids | Dolomites with kids | Cinque Terre with Kids | Tuscany with kids | Florence with kids | Rome with kids | Amalfi Coast with kids |Sicily with kids
Hotels and accommodation
45. Familiarize with hotel rules of occupancy.
Hotels in Italy follow strict fire regulation rules that dictate how many people can stay in a room.
Always inform the hotel if you are traveling with a baby: while you may be planning on co-sleeping and therefore not need anything for them, the hotel needs to know they will be there.
46. Don't' be surprised if hotels for bank transfer a deposit at the time of booking.
This is extremely common in Italy and doesn't affect your right to be reimbursed should your booking foresee flexible options (always check rules for each booking and structure)
47. The law requires hotels to take a copy of your passport so don't be surprised when they do!
48. City tax is usually not included in your bill and must be paid separately once in the hotel
49. Don't expect elevators everywhere – especially in historical establishments, lifts may not be available or be very small.
Ask and double check accessibility of rooms should this be a potential challenge.
50. Double check your hotel/rental has air conditioning – this is not standard and usually not available unless specified
51. Expect weak air conditioning. Especially if you are used to the US air-con standard, expect Italian air conditioned spaces to feel significantly warmer than those back home
52. Ask for mosquito nets on the windows if traveling in summer. They can be brutal!
53. Ask if you can drink the tap water – the answer is usually yes but do not take chances especially in villas and private rentals
54. Don't expect a washer dryer unless specified – it is common in Italy to line dry clothes even in winter.
Ask specifically if your rental has a washer-dryer if planning to do quick laundry on the road
55. Pools are not always fenced – pay extra attention if you are traveling with kids and do ask for pool protections when choosing an establishment to make sure everyone stays safe around water
56. Look for novelty accommodation – some places in Italy are famous for peculiar forms of accommodation that you may be able to experience as a visitor.
If you can, don't miss the chance to sleep in a trullo in Alberobello or in a sasso in Matera!
Eating out
57. Expect later meal times – dinner in Italy is usually not served in restaurants before 7.30pm.
If you need to eat before then, you can opt for aperitivo: this can be as simple as a drink (alcoholic or not) and crisps or a full on buffet, depending on the establishment.
58. Know what a 'bar' is: a Bar in Italy is a cafe, a place usually opened during the day serving coffee, snacks and sometimes light meals.
59. Don't expect the same food everywhere – Italy has highly regional foods and you will not find the same specialties everywhere or, if you do, they may not be as 'authentic' as you may think.
Pizza is pretty common everywhere but very different in Rome and Naples.
Pesto is a specialty of Liguria, Risi e Bisi or Venice, Cannoli of Sicily and so on.
If you want to make sure you eat local, search for local specialties before you order.
60. Don't be put off by the lack of kids menus – Kids menus are not common in Italy but this doesn't mean a restaurant is not child friendly.
They are usually all happy to make a simple pasta dish or a smaller portion (mezza porzione) of whatever is on the menu.
61. Learn the local names of favorites – some of your favorite Italian dishes may have different names in Italy than back home.
Bolognese is Ragu' /Ragout and fried chicken is 'cotoletta/Milanese', just to name two of the most popular.
62. Don't order coffee with a meal, always after – you can order coffee any time of the day but Italians do not order it with their meal.
You can, of course, but they may double check if they understood you correctly as it is usually not done
63. Expect bottled water – restaurants usually offer bottles water only, either liscia (flat), gassata/ frizzante (sparkly) or leggermente frizzante (lightly sparkling).
You do not usually get offered tap water in restaurants even in are where it is safe to drink.
Cafes on the other hand often will offer tap water if asked (for instance, a free glass as a side to your espresso)
64. Try vino della casa: in areas with good wine making tradition, vino della casa in a jar is delicious and costs a fraction of a fancy label.
65. Embrace aperitivo even if you don't drink alcohol – there is much more to aperitivo than alcohol!
Campari soda, Aperol soda, Sanbitter, Chinotto, juices are all non alcoholic aperitivo drinks you can enjoy even as a teetotaler.
66. Know what food you will not find – some 'Italian' foods you find in ohter parts of the world are often not served in Italy or not the way you expect.
Garlic bread and fettuccine Alfredo are the perfect examples.
The closest thing to garlic bread is plain bruschetta (grilled bread with garlic and oil, no butter) and the closest thing to fettuccine Alfredo is 'pasta in bianco' which you will however hardly ever find in restaurants.
67. Know Italian meal structure to decipher menus at best
68. Know what to expect for breakfast – Italian breakfast look pretty different at home or at a cafe or hotel. Learn what to expect here.
69. Always go for gelato artigianale, the real Italian gelato!
70. Order cappuccino at whatever time you want – yes, truly! Cappuccino is a breakfast drink but no one will bat an eyelid if you order it later in the day.
It is an unusual drink for after dinner, but the 'no cappuccino after 11' thing is just not true so if you want one in the evening: go for it!
71. Don't expect plastic cutlery for kids or plastic cups!
Often the table will be set for them in the same way as for adults: this does not mean the restaurant doesn't welcome them or is not able to offer kid-friendly options
72. Know about the surcharge for sit-down orders – table service in 'bars' in Italy comes at an extra cost, sometimes very steep.
This is why for a coffee or quick juice Italians tend to stand at the bar. Embrace this habit to keep costs down.
Money and tipping etiquette in Italy
73. Have both cash and cards – do not travel with large sums of cash on you but do not rely on cards only.
Italy is very cash oriented and you will not be able to use your card everywhere, nor for small purchases.
Use smaller notes: paying for a 1Euro coffee with a 50Euro note will be frowned upon.
74. Tell your bank you will be in Italy so they will not block your card for suspicious activity when they see a transaction from abroad
75. Always have euro on you – foreign currencies are not usually accepted, not even in very busy tourism areas.
76. Know when to tip – gratuities are not as widespread nor as high as in the US however, it is customary to tip at restaurants.
Anything from a couple of Euro to 10% of the bill is appropriate.
Not leaving a tip after a meal means you had complaints unless the gratuity is specifically already included in the bill ('mancia' or 'servizio'. Please be advised that 'coperto', often marked on the bills, is not a gratuity but a different type of charge altogether)
You can find here >>> my guide to tipping in Italy <<<
77. Bring a reusable water bottle for free water from fountains – Italy has many drinking fountains offering delicious and fresh drinking water.
Make the most of them and save money and plastic waste!
78. bring a reusable bag for shopping to avoid paying for plastic bags in supermarkets (and to help reduce waste, a big problem in Italy)
Shopping
79. Go to supermarkets or 'discounts' for big grocery shopping – while Italy has some local amazing street markets, many Italian families do their big grocery shopping in supermarkets.
Some of the most common are Coop, Conad, Carrefour, Spar, Lidl, Aldi.
80. Go to alimentari for specialties – alimentari are independent deli and gourmet shops.
They were the most common type of shop in Italy before large supermarkets took over and are still now excellent for quality and local grocery purchases.
Local markets can also be great in terms of quality and value but stay away from obvious tourist traps!
81. Learn about Farmacie – Farmacie are pharmacies and they are excellent not just for medications but also for baby products, perfumery products and, more and more often, mainstream herbal remedies.
82. Expect shops to be closed at lunchtime and on Sunday – this doesn't apply to all shops in all locations but it is common for smaller establishments to close between 1pm-4pm and on Sundays.
24h shopping is not the norm however, some bigger supermarkets in big cities stay open until pretty late.
Do not count on this if arriving at night unless your host tells you specifically there is such a shop nearby.
Safety
83. Never leave valuables in the car
84. Do not show off jewelry or tech, ever
85. Always have ID on you – this is a requirement by law at all times and you may be asked to show it if dealing with a public officer such as a policeman on duty
86. Learn Italian emergency numbers – 112 (European Emergency number) for general emergencies, 113 Polizia (National Police), 115 Italian Fire Brigade, 118 for health emergencies
87. Learn a few words of Italian for politeness and safety. 'Aiuto' = 'help' is a worst-case handy one to know! You can find here >>> useful Italian phrases for travelers <<<<.
88. Bring a crossbody bag as your day bag: an excellent way to keep your valuables safe without renouncing style
89. Consider a body wallet especially if not used to busy urban locations.
90. Get your own wifi hot-spot so you don't have to rely on the often completely unreliable or non existent wi-fi in public areas
91. Get a good roaming plan to avoid very steep phone bills
92. Don't rely on google maps only – also have a paper map, especially in country locations
93. Look both sides before crossing the road and always be aware of scooters, not always as law abiding as they should be
94. Know where to find public toilets – you won't find many public toilets in Italy and those you find may require you to pay a Euro to get in.
However, all bars and restaurants are required by law to give you access to their facilities for free.
Making a small purchase is not necessary but common practice and the most polite way to go about it.
95. Be aware of common scams: people 'accidentally bumping into you' may be more than just distracted.
This is a common scam that uses the moment you are busy apologizing or making sure the person is ok to get an accomplice to get your wallet. Be vigilant and use body wallets or secure crossbody bags for safety.
Never keep your wallet, phone or money in your back pocket or in a backpack, unless with a hidden, anti-theft pocket.
Italy Travel Clothing tips
96. Dress for the weather – check the weather of your specific destination when packing.
Italy weather patterns have become very unpredictable and only current weather updates can tell you what it is really like.
You can also join us in our free Italy with kids travel group and ask! Chances are there is someone on the ground who can help!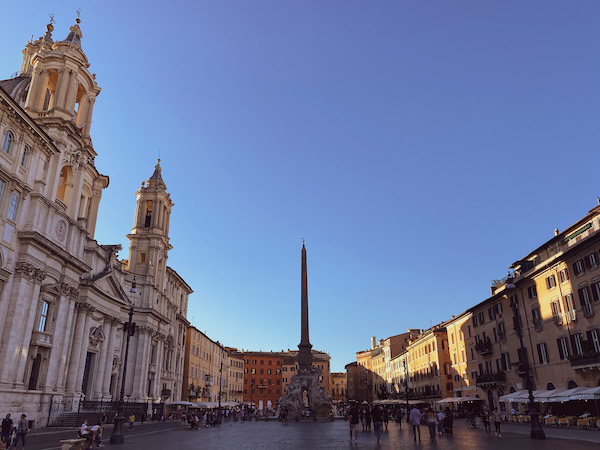 97. Dress for churches – churches require modest attire. When planning a church visit, opt for below the knee skirts (or long trousers), avoid baring your shoulders (men and women) and avoid revealing tops.
98. Dress for special activities – hiking in Cinque Terre, on the Dolomites or on Mount Etna requires proper clothing and gear.
Do pack for these specific activities to avoid putting yourself (and others) in danger.
99. Bring walking shoes – runners, sneakers, fashion trainers: whatever makes you walk in comfort!
Do not believe those who say Italians don't wear trainers: of course we do!
We do not consider them office-wear but we do use them for walking and in Italy, you will walk a lot!
100. Use flip flops on the beach only – sandals are great for summer in Italy but flipflops are considered beachwear only.
Avoid them in cities if you want to blend in with the locals.
101. Leave heels at home – cobbled streets and steps are enemies of high heels. If you don't want to renounce your height, opt for platforms or chunky heels: your ankles will thank you!
More random practical tips for traveling in Italy
102. Public restrooms are not always easy to find and may not be free. However, all food establishments must provide free restroom access to clients and this includes the person who makes a very small purchase (like a coffee, or a packet of crisps).
Also, if you ask nicely they will usually let you in!
103. Restrooms again, as you may notice, Italy doesn't usually have toilet seats in public facilities.
You can discover how to deal with this and more in our >>> guide to using bathrooms in Italy.
104. While most accommodation options will have a washing machine, Italian households usually do not offer dryers. Learn here >>> how to deal with doing laundry in Italy.
We add travel guides and tips for specific destinations in Italy all the time: check here what we cover already!
Safe travel planning!