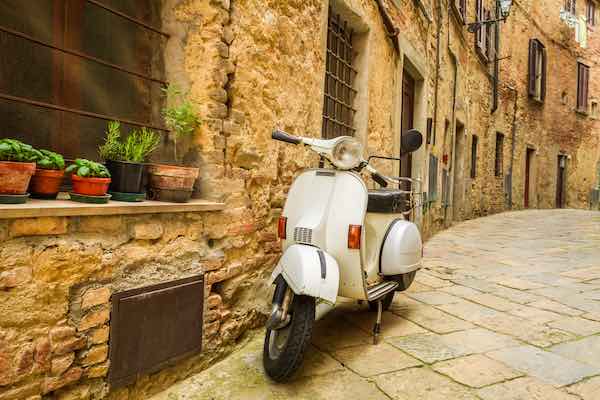 What is Italy known for? 40 Typically Italian things that make Italy famous
Discover what makes Italy famous with our selection of 40 things that are typically Italian things Italy is known for!
What do you think of, when you think about Italy? If I say Italy, do you picture: food, art, history, sports cars or maybe soccer?

I am from Rome and every time I hear the word Italy, my mind conjures up a mix of many things: most are positive, some are amusing and some are not quite as fun but nonetheless typically Italian!
Today I put together this list with Italian things Italy is famous for, spanning from Italian cuisine to movies, via the Italian language and Italy's most famous attractions.
I hope you enjoyed this list and it helps answer the question: what is Italy famous for?
What is Italy famous for?
Italy is famous for many reasons.
Italian food is considered among the best in the world. Italy is famous for the Renaissance and the incredible artists it produced.
Italy is famous for its tourism, its art cities and unique scenery. Italy is also known for its language, its opera, its fashion and its luxury brands. It is also known for its football team!
Here is our list of the top things that make Italy famous in all these categories.
Typically Italian things Italy is famous for
Pasta
Food is one of the main reasons Italy is known abroad and the country's obsession with pasta is well documented!
Italians consume 23Kg of pasta each every year and pasta comes, literally, in all shapes and sizes: there are over 300 types of pasta shapes in Italy alone!
Pasta dishes differ from one region to another but some have risen to international fame.
Carbonara from Rome, pesto from Genova and Bolognese from Bologna (called ragu' in Italian) are only some of the most famous examples.
Pizza
Another mention of an obvious but very Italian specialty no list of things that make Italy famous can skip: pizza!
Pizza as we know it today, with tomato sauce and mozzarella, was born in Naples. In 1889, chef Raffaele Esposito made pizza for Queen Margherita of Savoy.
In her, in her honor, he made it tricolor like the Italian flag by using tomato sauce (red), mozzarella (white) and basil leaves (green) and called it Margherita.
The most famous pizza in the world was born.
Fun fact: the skill to make Neapolitan Pizza is so unique, UNESCO recognized it as intangible world heritage. You can learn here >>> fun facts about Italian food.
Espresso (caffe')
Italian breakfast starts with a cup of coffee and coffee flows liberally in Italy as a pick me up in the middle of the morning or after a meal.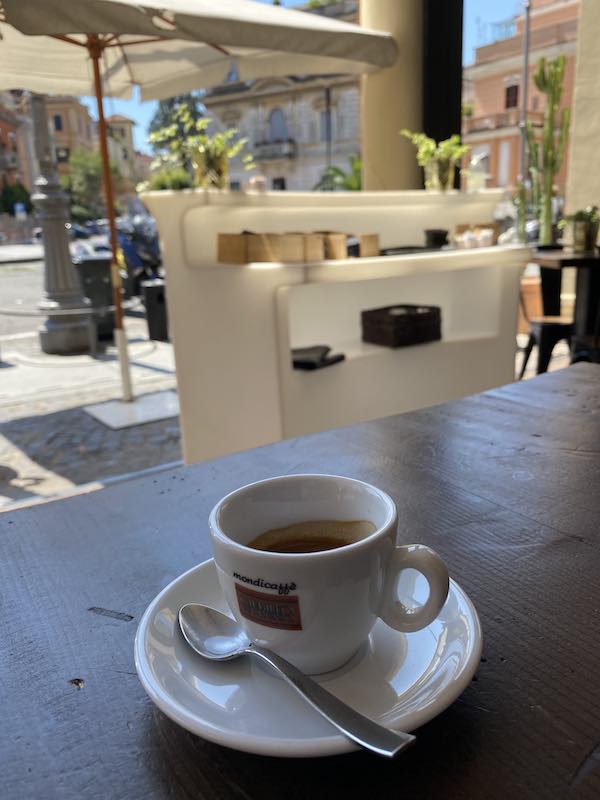 The type of coffee Italy is known for is espresso, a one-shot, short drink served in a small cup with or without milk or sugar.

As famous as espresso is the Italian cappuccino: a drink made of coffee, milk and milk foam, cappuccino takes its name from the color of the mantel of the capuchin friar who invented it and it is one of the most popular breakfast drinks in the country.
Tiramisu
Tiramisu is an Italian dessert with uncertain origin but most likely from Treviso.
Made with soft lady finer biscuits, coffee, and a mascarpone based cream, it is a luscious and delightful treat.
Find here >>> our tried and tested tiramisu recipe
Cannoli
Cannoli are one of the most famous and delicious creations of Sicilian cuisine and one of the things that make Italy famous.
Cannoli are made with a crunchy outside and a filling of sweet ricotta: they were mainly made famous by movies about the mafia but seriously if you taste the real thing, you'll understand what all the fuss is about; they are delicious!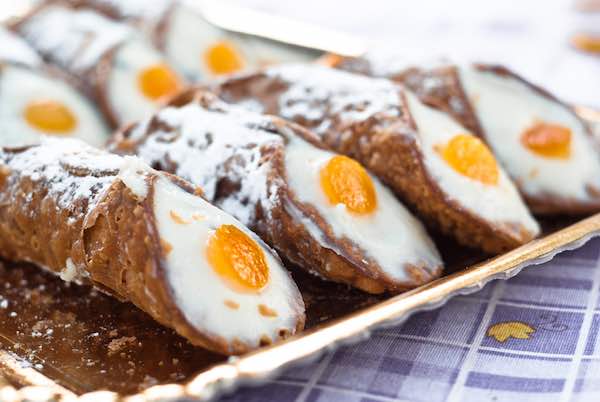 Italian truffles
Truffles are not exclusively Italian, but Italy has several areas where they grow and it is famous for them.
Famous truffles are Tartufi d'Alba (tartufo is truffle in Italian), in Piedmont.
Italian Cheese
Italy produces many varieties of cheese, some so delicious and successful that are one of the many reasons people know Italy for!
Among the most famous there are Parmigiano (parmesan cheese), mozzarella and bufala, and gorgonzola, just to name a few.
Italian Apples
Ok, this is maybe not the first thing that comes to mind when you think of typically Italian things, but Italy is the second-largest producer of apples in Europe!
Italy has several apple-growing regions, with Trentino being one of the biggest. If you are in the EU, check where your apples are from as there is a high chance that they come from Italy!
Read here >>> all about Italian apples
Italian Gelato
Gelato is one of the most famous Italian food creations. Italian gelato is a frozen dessert but has a lot less in common with industrial ice cream than it may seem!
Italian gelato (gelato artigianale) is made at a higher temperature than stbdard ice cream, it contains less air, less fat and it is made with seasonal ingredients.
It is usually consumed as a snack or after a meal, either in a cup or on a biscuit cone.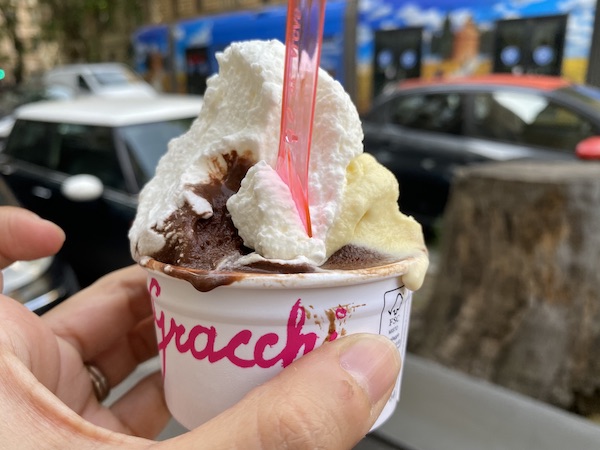 Risotto
Risotto is a famous dish from the north of Italy with huge fans around the world.
Risotto comes in many forms, the most famous of all possible being Risotto Alla Milanese, made with saffron and osso buco.
Italian wine
Italy is famous for its delicious wine: wine regions in Italy span the length of the Italian boot and some are so well known to have become famous worldwide.
Among the best-known Italian wine regions, there is Chianti (Tuscany), Valpolicella (Veneto), Langhe (Veneto) and we should not forget Marsala sweet wine from Sicily.
As well as wine, Italy produces excellent after-dinner drinks, called digestif.
Learn here >>> all about after-dinner drinks in Italy
Italian Fashion Houses
Italy is known for fashion houses and designer brands.
Some of the most famous are Valentino, Gucci, Prada, Armani, Versace, Dolce e Gabbana but the list goes on.
You can admire the creations of Italian fashion designers in the many designer shopping streets in Italy and at fashion events such as Milan Fashion Week, one of the most important fashion events.
Italian Luxury Cars
Italy is famous for sports cars, and some of the most luxurious car makers in the world are from Italy.
Ferrari, Lamborghini and Maserati are among the best known and there are museums dedicated to their history and most beloved models.
Lear here >>> the best car museums in Italy
While not luxurious, Fiat is also a famous Italian car maker. One of the most iconic fiat creations Is fiat 500, appearing in all photos portraying a typical Italian scene!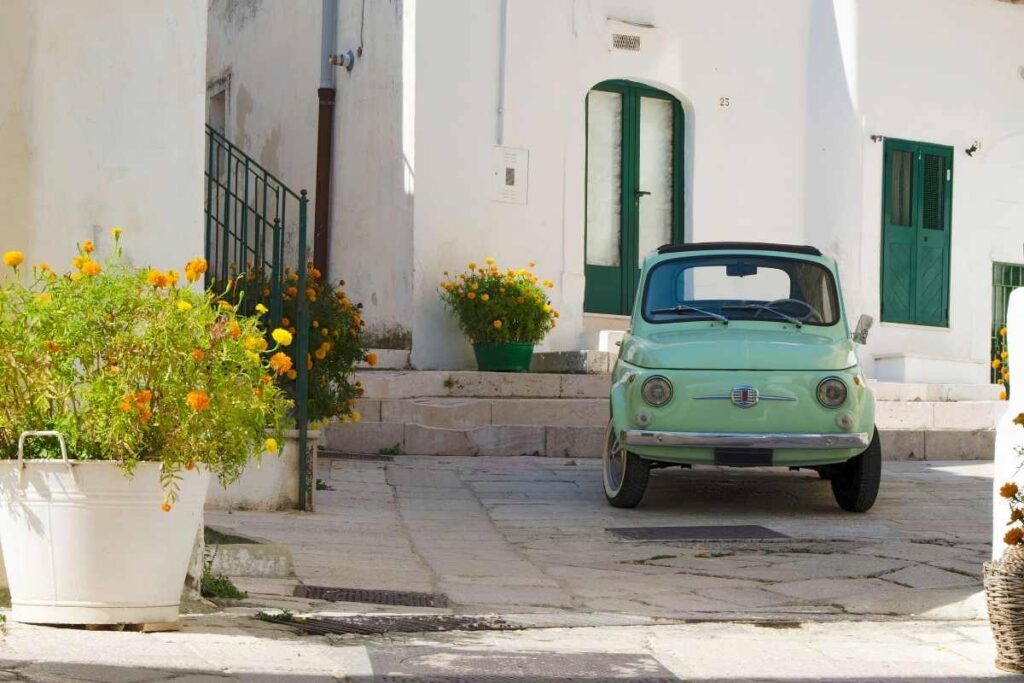 Vespa
Vespas scooters have become iconic of Italy.
For people like me, who grew up around them, it is funny to see how they grew to a quintessential Italian thing but they did!
Now several tour operators offer Vespa tours and they are indeed fun and photogenic if you are looking for your typical Italian vacation photograph!
Opera
Italy has a strong musical tradition and is famous, especially for bel canto or opera.
Opera is traditional in Italy and many renowned opera composers are Italian: Puccini, Verdi, Rossini are only some of the most famous names.
Noticeable Opera Houses and theaters are also in Italy: La Scala in Milan and arena di Verona are two of the most famous.
Many operas are written in Italian, even if set in other locations, such as la Boheme or Madame Butterfly.
History and archaeological sites
Italy has been home to many civilizations, including the Greeks, the Etruscan, the Romans, the Normans and the Arabs.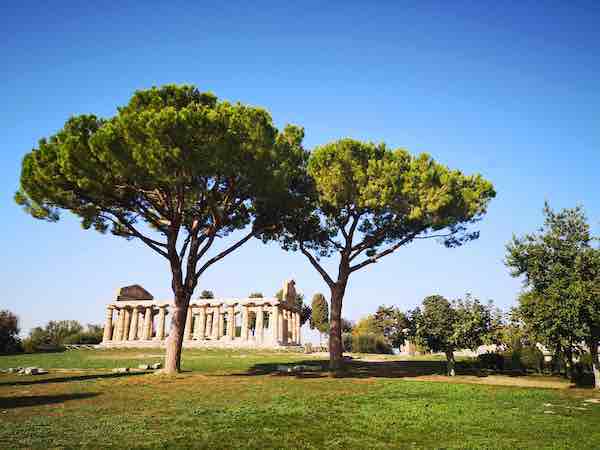 This means that in Italy you find relics from all of them and you easily find yourself walking on roads and in and out monuments that are centuries old.
Some of the most ancient ruins In Italy are from Etruscan times (Tuscany and Lazio), Greek times (Paestum, Valley of the Temples and Segesta in Sicily), Roman times (Colosseum and Pompeii).
Towns from the middle ages are found all over Italy, places like Siena and San Gimignano probably being among the most famous.
Medieval times in Tuscany left Italy with the world-famous landscapes with rolling hills and medieval hamlets perched on their dreamy tops.
The Renaissance
The renaissance is a name given to the time in history that marked the passage from the Middle Ages to an era of prosperity, assort of rebirth (Rinascimento in Italian means re-birthing).
The Renaissance was a fantastic time in Italy and many of Italy' most famous art pieces come from that time.
Famous Italian cities also took shape at that time, Florence being the perfect example of architectural Renaissance mastery.
Italian sculptors and painters
Italy gave birth to many successful painters who are now regarded as masters of their crafts.
Among the several, some of the most famous are Michelangelo (La Pieta' and David especially), Donatello, Bernini (Apollo and Daphne, The Taking of Proserpina et al) and Canova.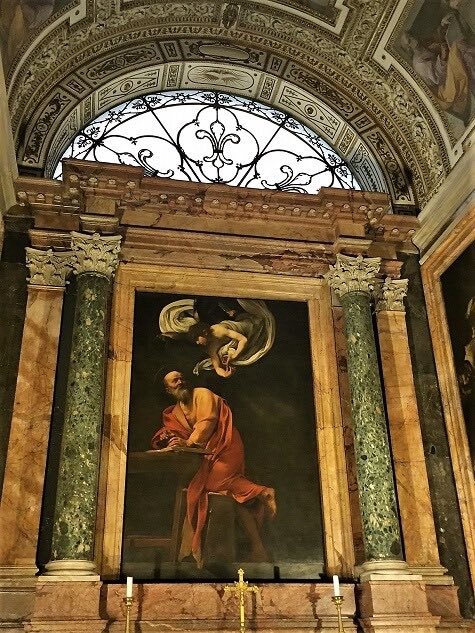 Famous Italian painters include masters such as Giotto, Botticelli, Caravaggio, Michelangelo and Raffaello, active in several parts of Italy and the Vatican.
Art Museums
The vast number of masterpieces in Italy also translates into Italy having stunning museums.
Among the most famous there are Gli Uffizi (Florence), the Vatican Museums (Vatican City, Rome), Accademia (Venice) but the list is long!
Italian Explorers and inventors
Italy is a land of explorers, scientists and inventors. Among the most famous names from Italy, we have Marco Polo, Cristoforo Colombo, Leonardo da Vinci, Galileo and, more recently, inventors such as Marconi and Fermi are only some of the best known.
Piazzas
Piazzas Italian villages and cities are famous for their piazzas, the squares originally at the center of the town used for the market, gatherings etc.
Piazzas are typically Italian even if not unique to the country.
Read here >>> the most beautiful piazzas in Italy
Rome (Roma)
Rome Rome is the capital of Italy and one of the most famous cities in the country and beyond.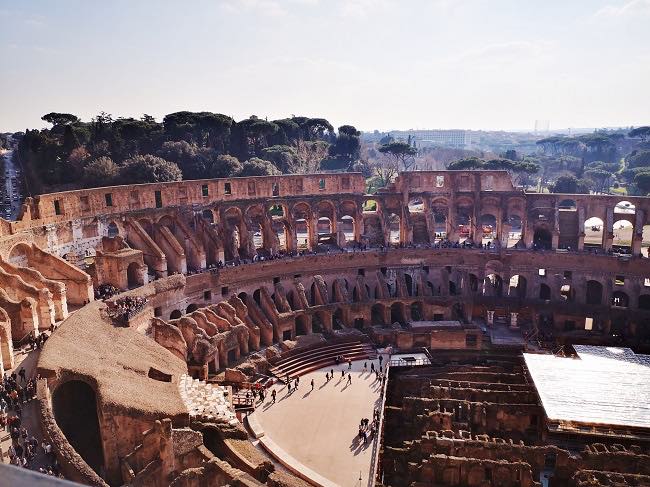 Rome is renowned in its own right under many accounts and attracts each year millions of visitors.
Not all visitors to Italy come to Rome, but most have knowledge of its main attractions: the Colosseum, Trevi Fountains, Spanish Steps and the Vatican are word famous.
You can read here >>> Rome's main attractions and sights.
Florence (Firenze)
Florence is known as the cradle of the renaissance and it is one of the most famous cities in Italy.
Florence is renowned for its medieval city center, renaissance art, and fantastic museums.
Find here >>> the most popular attractions in Florence.
Rolling hills and medieval hamlets
At the top of the travel list of Italy tourists you often find a visit to gorgrous rolling hills dotted by cypress trees and medieval hamlets.
This typical Italian landscape is in Tuscany and more precisely in Val d'Orcia, Unesco world heritate natural wonder.
The leaning tower of Pisa
The leaning tower of Pisa is one of the most iconic and famous landmarks in Italy and one that graces the covers of many articles about Italy as a typically Italian sight.
Indeed, the tower of Pisa is unique, and while it is very touristy, it is part of an architectural complex so beautiful, it is often worth facing the crowds for.
Learn here >>> fun and interesting fact sabout the leaning tower of Pisa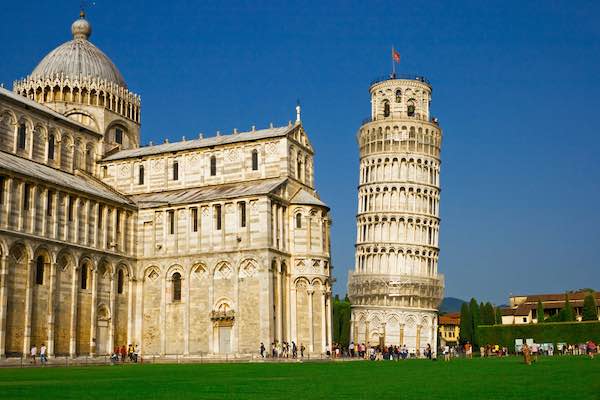 Italian language
Italian language is popular with Italy lovers and people in the field of fashion and music especially. Each year, over 2 million people study Italian as a foregin language.
You can get a sense of common Italian words in our learn Italian section.
Venice (Venezia)
Venice is one of the most famous places in Italy in the world.
A city on water, it is so unique and peculiar may other place got their names or nicknames from it: think of the Venice of the north, little Venice etc.
A city built on water, Venice veiled as a substantial naval and trade power and has a stunning architecture that literally rises from the water.
Landmarks such as San Marco or Rialto and its traditional gondolas are only some of the most iconic of the many things that make Venice a world wonder.
Learn here >>> how to plan a trip to Venice
Cinque Terre
Cinque Terre is a Unesco world heritage site and one of the most iconic landscapes in Italy.
Cinque Terre is the name given to a sequence of five villages in Liguria, characterized by a colorful house perched on high sea cliffs and connected by hiking trails.
These are among the most typical and most visited areas in Italy.
Find here >>> our travel guide to Cinque Terre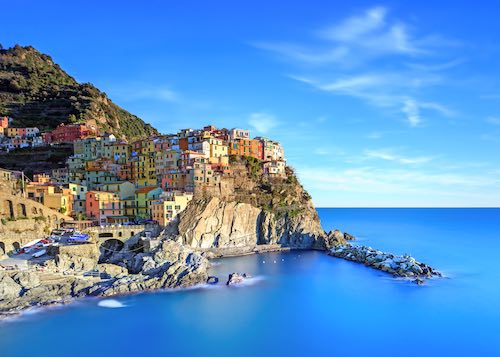 Pompeii (Pompei)
Pompeii needs to introduction.
The ancient city destroyed by the eruption of Mount Vesuvius and remained intact under its ashes is in Italy and, more precisely in the region of Campania, close to Naples.
This is a unique sight and an invaluable archaeological dig in Italy of workd fame.
Milan (Milano)
Italy is also famous for the city of Milan, known to many as a fashion capital, the home of the famous La Scala opera house, the incredible Milan Duomo and Leonardo's last supper.
Milan is often considered the most international city in Italy.
While this is not necessarily true, the presence of many private enterprises does give the city a modern, European feel you may not find in other parts of Italy.
Read here >>> the best things to see in Milan in one day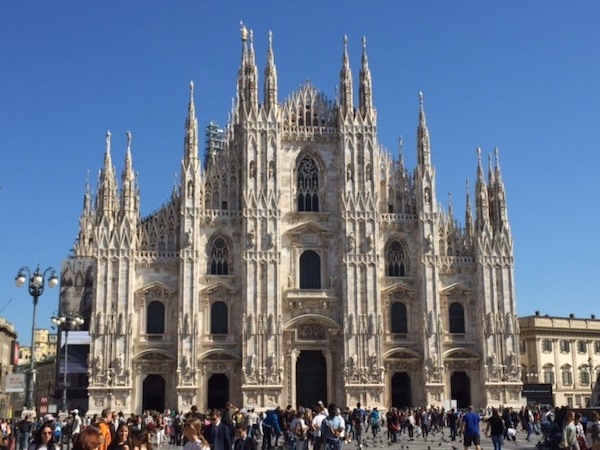 Italian Lakes
Italy is famous for having stunning lakes.
Especially lakes in the north of the country attract visitors from all over the world.
Lake Garda is a popular vacation destination for families; lake Como and Lake Maggiore are more upscale and attract celebrities who purchase here stunning homes with views over these breathtaking waters and mountains.
Learn here >>> the most beautiful lakes in Northern Italy
Amalfi Coast (Costiera Amalfitana)
The Amalfi coast is a stunning stretch of Italian coastline in Campania and one of the most photographed places in the country.
Blessed with beautiful nature and pretty villages with the stunning sea, it is one d the areas Italy is best known for and very popular, especially with honeymooners and couples, albeit easy to enjoy at almost any age.
Positano, Ravello and Amalfi are among its mosy famous destinations, along with Sorrento and Capri, also in the area.
Learn here >>> how to plan a visit to the Amalfi Coast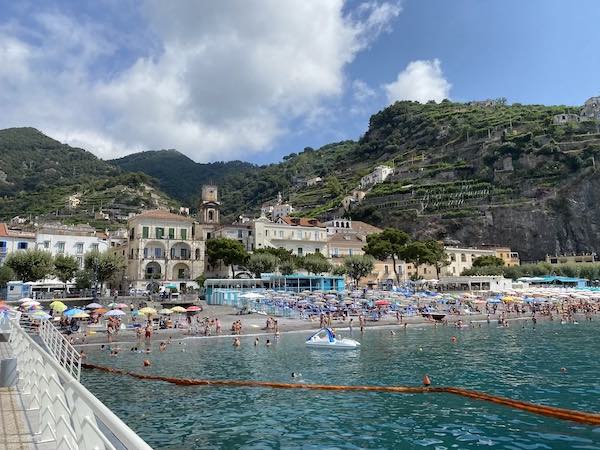 La Dolce Vita
La Dolce Vita is the name of a famous movie by Federico Fellini so famous that it became almost synonym of the beautiful life Italian style, intended as attractive women, glamour, drinks in cafes and so on.
The movie is more complex and interesting than this; however, the name stuck and the expression dolce vita is widely used in its literal sense, the sweet life.
With another expression made famous for a move, 'dolce far niente' (sweet doing nothing, from Eat Pray Love), la dolce vita is associated with sweet life lived at a slow pace with good food and beautiful people.
Family (famiglia)

Italy is famous for the hugely important placed on the idea of family, in Italian la famiglia.
The Italian love for family comes in many forms, especially the strong connections with the parents and the elderly and how welcome kids are pretty much everywhere.
So if you travel around Italy with kids, you often do not need to seek out kid-friendly places are most of them are or are willing to accommodate you.
The Italian love for the family, however, doesn't come anymore in the form of parents with many kids: the birth rate in Italy is notoriously low, and it is common for families to have no one child.
Italian Football (calcio)
Italy is famous for its excellent football players.
The Italian national team has won the world cup four times.
Italy also has a popular national championship, Serie A: its most famous clubs are Juventus, AC Milan, AS Roma, just to name a few.
Read here >>> how to see a soccer game in Italy
Leather goods

Italy is famous for the production of excellent leather goods, popular especially in the central part of Italy, that make perfect authentic Italian souvenirs and fashion statements.
Chaos
Not everything Italy is famous for is positive and chaos is also something that many consider typically Italian!
Indeed, Italy is famous for less than Germanic organizations, especially when it comes to driving.
This makes it a potentially enraging place but also adds to the charm, depending on individual disposition and specific situation!
Mafia
Another thing Italy is famous for or I should say infamous for is Mafia.
Many movies talk about it but do not go for those that glamourize it if you want anything but entertainemnt: opt for high-quality Italian documentaries and productions if you want to learn about it in a more realistic way.
Speaking with hands
Another thing Italy is known for, or I should say Italians are known for is hand gestures.
We are notorious for being very active with our hands and some hand gestures are pretty much part of the Italian vocabulary. People make fun of us for this, but they are very effective!
I hope you enjoyed this overview of some of the things that make Italy famous and enoyed these typically Italian list!
What is Italy famous for? Pin this!