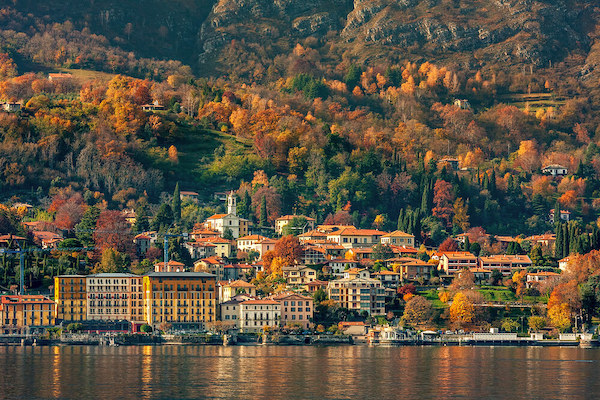 Italy in November: all you need to know to plan the perfect trip (2022 update)
Visiting Italy in November: all you need to know to plan a trip! The best places to visit in November in Italy, when to book what, what to expect from the weather.
November is not the first month that comes to mind when planning a trip to Italy.
However, it is not a bad time to visit Italy, if you don't mind the occasional rainy day!
An autumnal month, November feels wintery in most of Italy and it is likely to treat you to a mix of rain and sunny days and, overall, increasingly chilly temperatures.
If this sounds like a discouraging picture, let me reassure you: November in Italy can also be wonderful!
With smaller crowds, lower costs and the lack of the scorching summer sun, November in Italy is a glorious time for sightseeing and can be one of the best times to visit popular destinations without getting overwhelmed by the crowds.
This is all you need to know to plan a trip to Italy in November
Please note: this is a seasonal travel guide about Italy in November, meant to help you decide the best time of the year for your visit. For official information and travel advisory that may affect your trip, please refer to your Government travel advisory. Check here for official info if traveling from US, Canada, UK, Ireland, Australia, New Zealand.
2022 need to know
At present, there are not special health requirements to enter Italy from abroad.
Since things change often in this regard, please make sure you stay up to date by following the official info and rules listed on Italian Government websites:
Italian MInistry for Foreign Affairs – News for Travelers
Italian Ministry for Health – news for Travelers
Please refer to the latest news for an up-to-date overview of the situation and always abide by local and national rules.
Italy in November: what you will find in this article
Overview of weather in November in Italy
November festivities and events in Italy
Recommended places to visit in Italy in November
November in Italy with kids
What to book in advance for November in Italy
Please note: this post contains affiliate links. Should you make a purchase, we might make a small commission.
The weather in Italy in November: what to expect
November is autumn in Italy.
During this month, the summer is well and truly over in Italy and while you may still find mild enough temperatures in some localities, especially in the South, you will spend most of your time wearing a jacket and, sometimes, reaching out for your umbrella.
November in Italy is first and foremost a time of changeable weather so what you will actually find once in Italy is not truly predictable until the very last minute.
However, to give you an idea of temperature, historically the temperatures for November in Italy were:
| | | |
| --- | --- | --- |
| Name of place | Temperature Max/Min | Average n. of rainy days |
| Milan | Max 18C/64F – Min 11C/52F | 6 days |
| Bolzano | Max 11C/52F – Min 1C/34F | 11.5 days |
| Rome | Max 17C/62F – Min 6C/43F | 9 days |
| Palermo | Max 20C/68 – Min 11C/52F | 8 days |
November festivities in Italy you need to know about
The 1st of November is a national holiday in Italy and therefore a day off for locals.
If it falls close to a weekend, this may result in a long weekend which means you will compete with locals as well as tourists for accommodation, seats on trains etc.
If planning on being on the road around that day or planning on train travel, advance booking is recommended (see also below)
The best places to visit in Italy in November
It is hard to recommend places to visit in November as depending on the weather on the day, the same place can be wonderful or miserable!
Lake Como for instance can be an absolute delight at this time, as the photo above shows, or it can be wet and excessively quiet.
Expectations and taste do play a large part in how pleasant Italy in November is or isn't.
Overall, these are our favorite for the season:
Rome in November
November is a rainy month in Rome but a great one to enjoy the city with smaller crowds and to visit on a budget.
At this time, you may still be able to have lunch outdoors and you can easily enjoy time exploring Rome piazzas and main attractions and the city's beautiful museums.
The Colosseum, Roman Forum, Vatican City will be busy yet less so than at other times.
November is as close to a low season as Rome ever gets!
You can learn what makes November in Rome special here
Venice in November
Venice is misty, intimate and romantic in November.
While you may need to wrap up and endure rain (and potentially high water- check the forecast before going), November will allow you to see Venice with smaller crowds and still enjoy its lagoon.
Make sure you take a ferry ride to Burano to brighten up your November day with the colors of this stunning town.
Find here >>> our guide to visiting Venice in winter
Tuscany in November
Tuscany in the fall is stunning.
This is the time to enjoy the stunning foliage of the Tuscan forests and to taste the warming food of this amazing terroir.
November in Tuscany is a time for long walks in hilltop towns followed by dinners in local restaurants and also the best time to enjoy Tuscany's hot springs.
Whether you like organized thermal spas or free springs that flow straight from the mountains, Tuscany will deliver. You can find here >>> our guide to hot springs in Tuscany.
The best places to visit in Tuscany in November are:
Umbria in November
Often considered the little sister of Tuscany, Umbria is stunning in any season and can be a real treat in November
Not to be missed are: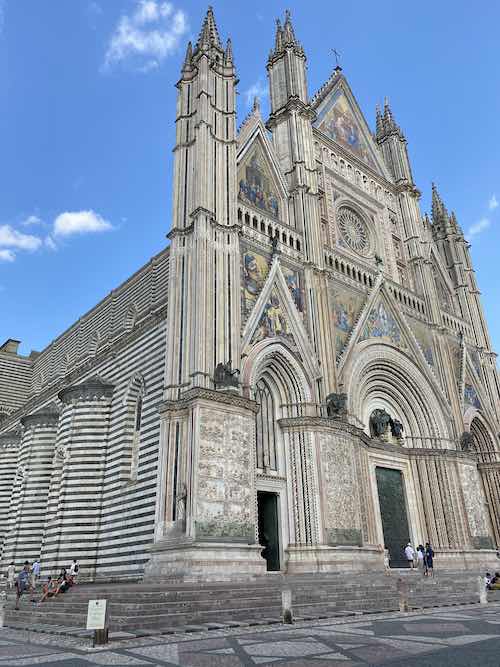 Amalfi Coast in November
The Amalfi Coast is hit and miss in November.
On one hand, the Costiera lives its low season at this time, meaning you can enjoy some of its usually very busy towns almost on your own.
On the other, the low season means you will miss out on swimming and boating and you may have fewer choices in terms of transport, the tourist ferries operating on a reduced schedule
Overall, this is a good destination in November only for those who don't mind the peculiar atmosphere of a sea destination in winter.
Find here >>> our recommended Amalfi Coast itinerary
Pompeii in November
November is a great time to visit the archaeological site of Pompeii, one of the most beautiful in Italy.
In November, rain is possible; however, the site is at its best as you will be able to explore without the scorching temperatures of spring and summer, particularly unbearable in this open-air park.
The best way to visit Pompeii in November is by staying a few days in the area: staying in Naples, for instance, will allow you to make the most of both towns.
Naples in November is a great place to enjoy sightseeing, eat / learn to make the famous neapolitan pizza and get a taste of Christmas, with famous nativity scene figurine artisans of Via San Gregorio Armeno gearing up for the season.
Puglia in November
Puglia is one of my favorite destinations in Italy in November.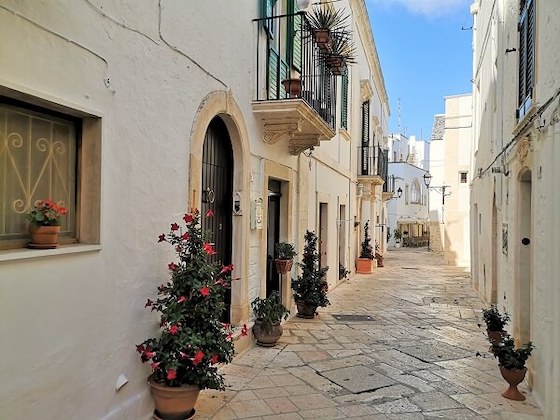 On a good year, you will be able to enjoy long days out and still wear summer clothing here, without the scorching heat of the summer.
Wonderful places to visit in Puglia at this time are
You can see them all with a short road trip: you can find our 3 day Puglia itinerary here.
Sicily
November can be a good month to visit Sicily.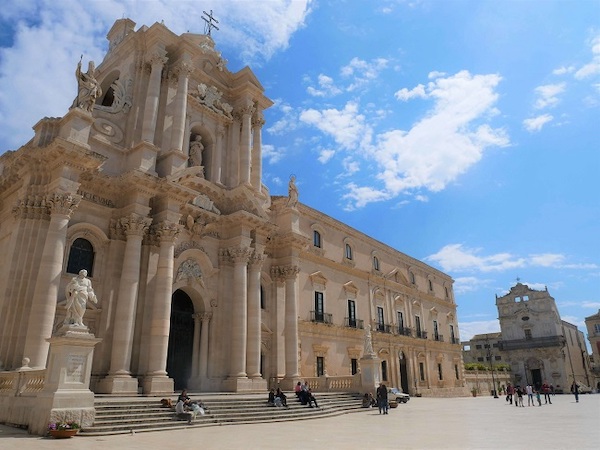 Outside of the busy summer time, in November you will be able to visit Sicily's stunning archaeological sites without melting in its torrid sun and you will still be able to enjoy beautiful sea views.
This is a good time for cultural tourism in Sicily rather than and sea and sun vacation since high temperatures, especially towards the end of the month, are not always guaranteed.
Places we love in Sicily are:
You can find here >>> a Sicily itinerary we loved
Other places you may want to visit in Italy in November
Dolomites – November can be a good time to visit the Dolomites, depending on your plans.
In terms of weather, is not a great time to visit this area: in November, the season is too advanced for most hiking and not quite advanced enough for skiing.
While you can still get lovely sights of the beautiful landscape here, a summer or winter trip here is better
However, many towns open their Christmas markets at the end of the month and they are among the best Christmas markets in Italy so if you are in the mood for German-Style Christmas, this can be a good destination!
Cinque Terre – similar to the above, Cinque Terre is not at its best in November, especially towards the end of the month.
The weather is usually too cold for swimming and rains are frequent: if coming at this time, check carefully the conditions of the path before venturing up. Find here >>> our guide to the best towns in Cinque Terre.
November in Italy with kids
November in Italy is hit and miss with kids. Older kids who can enjoy museums and sightseeing will have no problems but little ones who may want days at the park and possibly the beach may be disappointed.
Destinations I feel work well with kids at this time are:
Florence – always lovely with children but way too hot in summer.
Venice – blissfully devoid of mosquitoes, hungry and annoying in summer
Tuscany – October has the perfect temperature for hilltop town hopping
Rome – full of indoor and outdoor attractions for all ages
Sicily – mild and beautiful perfect for family sightseeing and the occasional day on the beach (for sandcastles, not swimming)
Dolomites – pros and cons at this time, but can be a nice outdoor escape if you are in the area
Lake Garda – depending on the weather, it can work as a wonderful short break for a weekend.
Looking for family destination ideas in Italy? Find my selection of the best places to visit in Italy with kids here.
What to book in advance for spending November in Italy
November is not too busy in Italy but advance booking for all main attractions is recommended.
Attractions that need advance booking are:
Trains do not usually need to be booked in advance however, high-speed trains on popular routes such as Rome to Florence do tend to book out or only have very expensive tickets available.
The first of November, All Saints, is a National Holiday a traditional long weekend for Italians. Book in advance if planning on traveling at that time.
I hope you enjoyed this quick guide to Italy in November. Don't forget to also check out our 101 travel tips for Italy, for extra info. Safe travel planning!